Through the first three games of the season, Justin Fields has received the benefit of the doubt for his struggles throwing the football.
Week One against the San Francisco 49ers was played in monsoon-like conditions, which prevented either team from pushing the football down the field. In Week Two, a vast upgrade in competition — the Green Bay Packers — troubled the Chicago Bears and their lack of talent offensively, which led to a disappointing loss on Sunday Night Football.
In Week Three though, Fields didn't have much in the way of excuses. His opponent, the Houston Texans, were still a team capable of being taken advantage of. Their defense — although scrappy and full of competitive fire — is one that isn't on the verge of shutting an offense down any time soon.
Well, unless your offense is stationed in New York City and goes by the Gang Green mantra.
Fields needed a big day, not only to silence his doubters for a week longer, but to ease concern surrounding the notion that this Bears offense functions better when the ball isn't consistently put in his hands to throw the football.
However, unfortunately for Fields, his performance today didn't do him any favors.
The former Ohio State star only finished with 106 yards on 17 throws, as well as two ugly interceptions that killed two offensive drives. He didn't look the part, was a key reason why the Bears' offense was inconsistent, and certainly didn't look the part of the franchise quarterback the Bears drafted him to be.
Now the 17 throws weren't a total indicative of the trust the Bears' staff has in him — although it easily could've been — but rather due to the impressive success of the run game, which barreled all over the Texans' defense.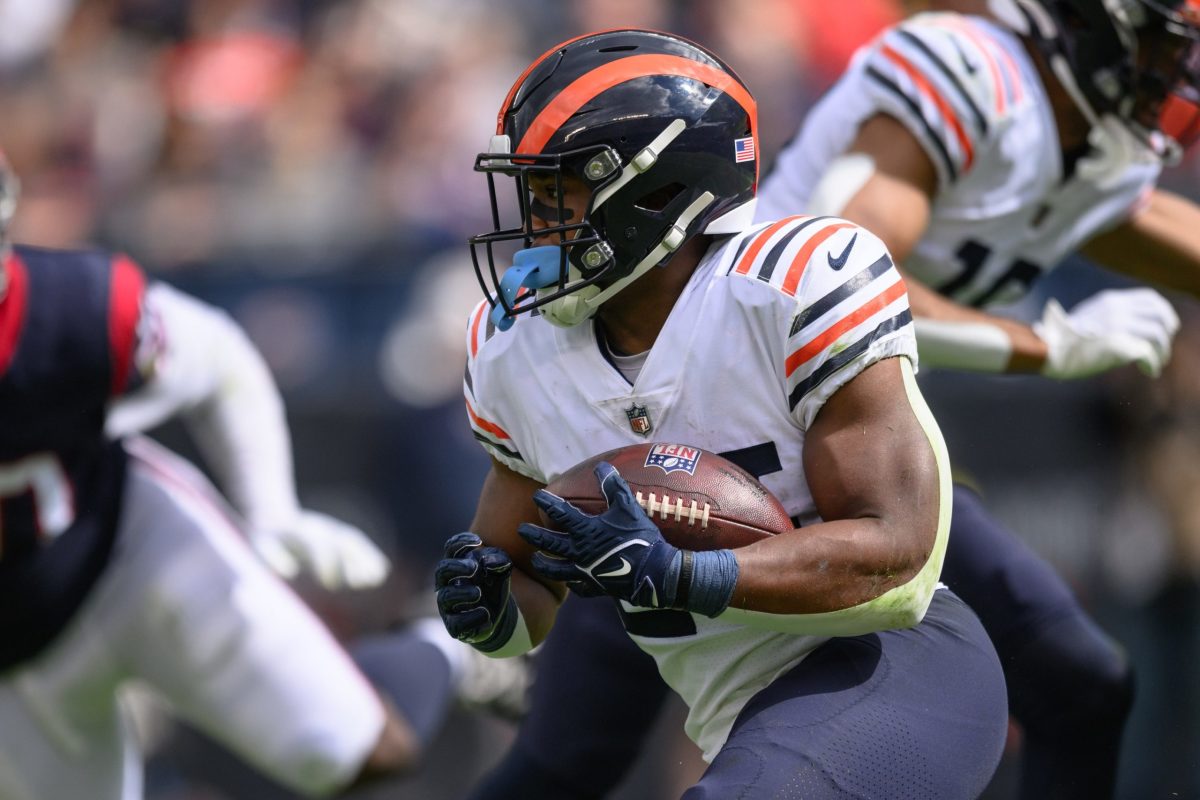 But Fields' deficiencies were apparent and they costed the Bears today.
"I played like trash today," Fields said after the Bears' 23-20 win. "[I] just have to get better." 
It's easy to place the blame elsewhere, especially with how little talent resides in the Bears' receiving group and how poor the offensive line is. But Fields' turnovers today weren't a direct result of any of those things, in fact they were a result of his own poor decision making and inability to push the ball down the field.
Swooped right on in 🔒 @jalenpitre1

📺 » @NFLonCBS pic.twitter.com/wOy3lpWQ95

— Houston Texans (@HoustonTexans) September 25, 2022
Not all young quarterbacks should be expected to avoid mistakes with each passing game. That's extremely unrealistic and won't occur unless said young quarterback is perfect, which won't happen either way.
But the little mistakes that continue to build up and continue to cause problems, those are the ones that cause the most amount of frustration.
It's why the noise surrounding Fields has grown louder over the last few games, because these mistakes keep killing this offense and are preventing it from at least exploring the possibility of reaching new heights.
At least in the realm of reality for a rebuilding team like the Bears.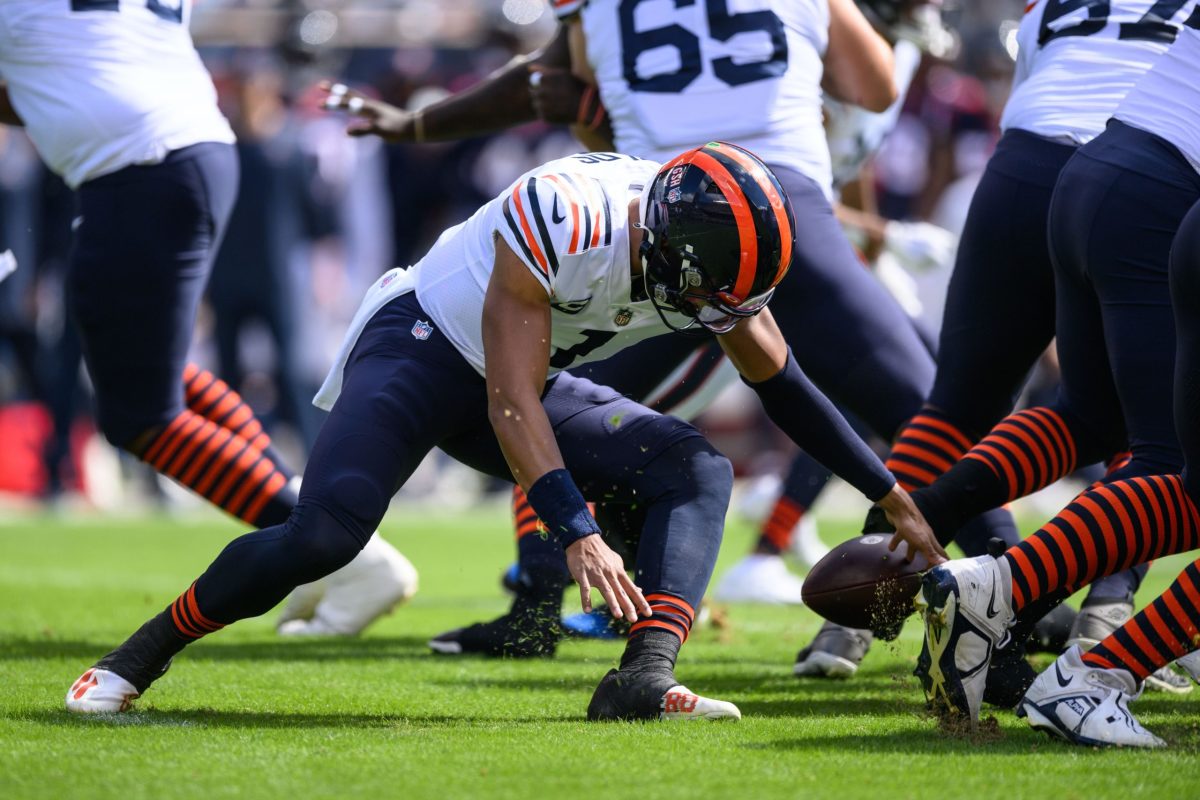 However, Matt Eberflus doesn't see it that way, at least on the surface level. He sees Fields' growing pains as something that can be reflected upon the entire football team and its performance as a whole.
"The people around him [Fields] have to be solid and have to be good." Eberflus said after the game.
"There's going to be good and there's going to be things he [Fields] has to improve on, but the whole football team is like that, we all have to improve."
Eberflus is right in a sense, but I'm sure he knows that Fields' up and down play needs to be reigned in a bit, and be transformed into a more positive set of play on a more consistent basis.
But Eberflus is taking the traditional approach and that isn't a bad thing regarding Fields' development moving forward.
Fields will certainly show more rough patches this season, because that's simply the player he is and that's simply where the Bears are as a football team right now.
No player is going to be perfect, no specific position group is going to be perfect, and no coach on the staff is going to be perfect. It's all about improving and eliminating the mistakes that cause the negative moments that can lead to disappointment and more failure.
That applies to Fields too.
You can bet he knows that and you can bet he's going to take it to heart as his second season continues.
Featured image via Daniel Bartel-USA TODAY Sports