Quarterback Justin Fields had a roller coaster rookie season for the Chicago Bears that unfortunately featured far more lows than highs.  
With Matt Nagy no longer in the picture as head coach, expectations will be raised for Fields and the Bears offense in year two.  
Every Bears fan will be watching Fields intently, as they assess whether or not he is the franchise quarterback they have always wished for. And Fields will not be the only one under the microscope from Bears. 
While the Bears didn't bring in any big name receivers to pair with Fields in year two, the upcoming season will still be important for the chemistry being built between Fields and his offensive weapons. 
The QBs relationship with wide receiver Darnell Mooney has been well documented both on and off the field, with the pair hooking up for 561 yards and 3 touchdowns in the 10 games Fields started last year. 
One analyst, however, gave good reason for another Bears player to develop an even better rapport with Fields. 
James Palmer, and NFL analyst on NFL Network and Good Morning Football (GMFB) said on a recent episode of GMFB that he expects 23-year-old tight end Cole Kmet to "be Fields' favorite target" in 2022.
"I think there were spots last year the two of them got on the same page, I think I heard that they worked out together in the offseason a little bit," Palmer said. "As the season went on, you saw them grow as a pass catching duo and we know how the tight end is utilized in this offensive system they are now going to be using there. I think he could be the red zone target."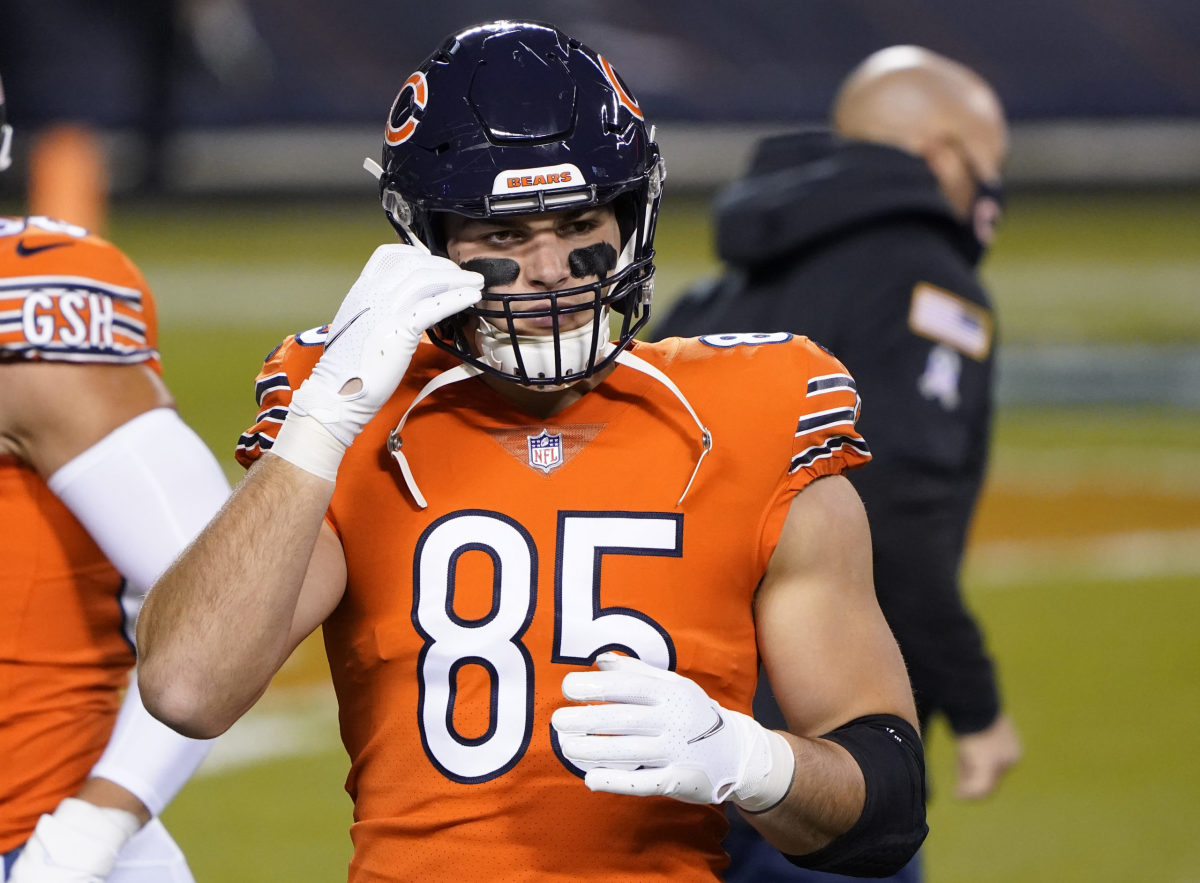 Palmer also made strong points about the new style of offense the Bears will run, and how it often involves a pass-catching tight end.
"This is probably easy throws, Justin Fields need those, and as much as he was hit last year, a tight end you can get the football to quickly is extremely important," Palmer said.
We've seen the on field chemistry from Kmet and Fields continue to build through time, and according to Kmet, the plan is for Fields to be on the move quite often in the Bears new Luke Getsy led offense. 
Justin Fields and Cole Kmet will build on it. Believe it. #DaBears pic.twitter.com/HrEfYGowS0

— DaWindyCityFS (@DaWindyCityFS) November 11, 2021
Cole Kmet on Justin Fields in the new O …

"Justin's on the move a lot and I think he does well with that. That's been exciting to see. You see the types of throws he can make with his legs and on the run and off-schedule."

— Dan Wiederer (@danwiederer) May 24, 2022
If Fields is on the run as often as we expect him to be, Palmer good be spot on here. Having a big target like Kmet (6'6", 262 lbs.) with developed chemistry with a quarterback leads to a lot of bail outs and easy connections across the middle. 
Mooney could very well emerge as the star number one receiver Bears fan hope he is, but don't overlook how big of a year this will be for Kmet. He could very easily lead the Bears in receptions in 2022.
This Chicago-native may be on his way to NFL stardom.  
Image via Jon Durr – USA TODAY Sports