CINCINNATI – The role of the NFL running back has changed drastically over the years. As a result, three-down backs have become increasingly rare, these days.
The Bengals have one of the league's better backs in Joe Mixon. So, naturally, they wanted to increase his snap count by putting him on the field in third down situations last year. Mixon is obviously a good runner, but he also has very reliable hands. Per Pro Football Focus, Mixon's 2.3% drop rate tied for the third-lowest rate among running backs with at least 41 targets in 2021.
Where Mixon really needed to show his value was in pass protection – the most important trait for a running back to have on third down. The Bengals were willing to work on this in hopes of keeping him on the field, which made complete sense at the time.
"I don't want Joe to leave the field, personally, and I think he's up to that challenge," offensive coordinator Brian Callahan told WKRC-TV back in May of 2021. "He has some things he has to improve pass-protection-wise. Joe shouldn't come off the field. He should be on the field every down. He's aware of that."
Unfortunately, it didn't work out. Mixon never really took advantage of what the Bengals tried to offer.
And according to The Athletic's Paul Dehner Jr., the thought of Mixon as a three-down back probably won't be on the Bengals' minds in 2022 – and beyond.
Dehner Jr. recently wrote the following in regard to Mixon and his usage on third down:
"Will Mixon receive another chance next year to be three-down back? Unlikely. The Bengals still want to feature their workhorse and turn him into one of the most efficient dangerous running backs in football. There will be spots for him on third down, but the days focusing on turning him into a three-down back are behind them."
Mixon's bank account missed out on a great opportunity
Regardless of the reasons why the Bengals' experiment didn't work, Mixon missed out on a great opportunity to carve out a role as a three-down back in the NFL.
But it's arguably his bank account that takes the biggest hit in this scenario.
To no surprise, running backs' salaries have diminished along with their roles over time. Backs aren't getting paid nowhere near like they used to. Your elite backs still make good money (when it comes to NFL standards), but anything less doesn't make much when compared to their teammates.
Part of what defines an elite back these days is the ability to stay on the field during third downs. If you look at the top-4 backs in terms of average salary -Christian McCaffery, Alvin Kamara, Ezekiel Elliott, and Dalvin Cook- you'll see that they are true three-down backs. All four backs make $12.6 million per year, at minimum.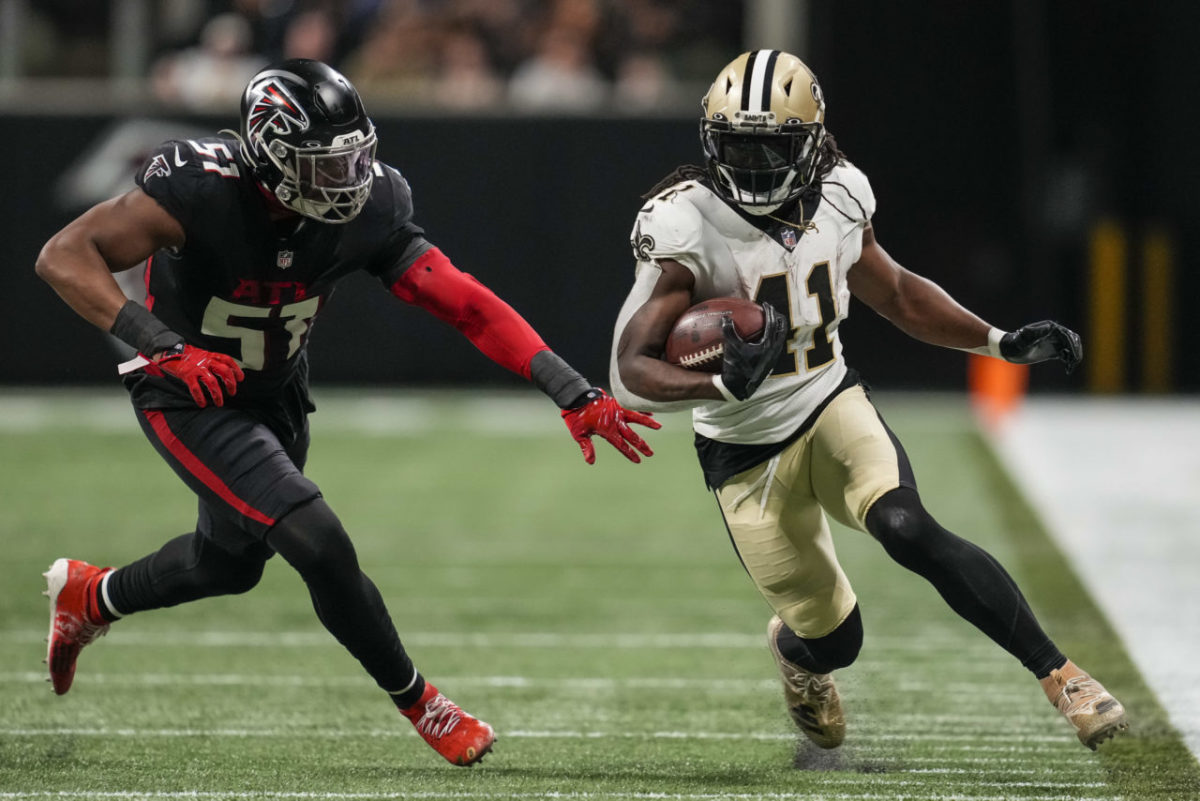 Granted, Mixon has already had one big payday, but there's still room for another big contract considering he's just 25-years-old. At the same time, however, Mixon has the fourth-most touches (1,275) since entering the league in 2017. And, if all goes as planned, Mixon won't be a free agent again until he's close to turning 29.
Meaning, the former Sooner needs to build up as much a resumé as possible in order to get his best shot at one last big contract.
And, based off Dehner Jr.'s line of thinking, it sounds like he won't be able to build that resumé in the best way possible.
However, the Bengals shouldn't be so quick to drop Mixon from the three-down back role. He's obviously much more talented than the other backs. At worst, it wouldn't be a bad idea to at least try to see how he does at the beginning of training camp and then ditch the idea if nothing has changed.
Regardless, it'll be interesting to see how this plays out as we move forward.
You can check out Dehner Jr.'s full column, here.
Featured image via Albert Cesare / The Enquirer / USA TODAY NETWORK