There aren't many receiving corps in the NFL that can match up to the firepower residing on the Cincinnati Bengals roster.
And head coach Zac Taylor knows it.
"At the end of the day, we feel like we've got a really good receiving corps that puts pressure on you," Taylor told reporters Monday. "And so you feel like we're comfortable with whatever it [the defense] looks like, because our quarterback does a good job distributing it to the open receiver and to whoever has the best matchup and [he's] not forcing balls.
"So you feel like you're in a good place there, in terms of how you can attack people."
The Bengals certainly went on the attack in 2021 and it was rookie wideout Ja'Marr Chase, along with Joe Burrow of course, leading the way. Chase had a historical season last year: He finished with the most receiving yards for a rookie receiver, the second-most touchdowns, and the 10th-most receptions in NFL history. He was also named the NFL's Offensive Rookie of the Year and he garnered a second-team All-Pro selection, as well as a Pro Bowl nod.
The numbers and accolades are impressive, but they're even more impressive considering Chase was a rookie and he hadn't played football since LSU's championship season in 2019.
Chase also had some struggles in training camp. But once the lights came on, he was unstoppable.
According to Taylor, Chase has come into this offseason in a much, much better position than he was in last year. Naturally, Chase has an advanced understanding of the playbook in his second year, which is allowing Taylor and co. to use his skills even more in 2022.
"I didn't think he was uncomfortable last year, but now he seems really confident lining up anywhere and [with us] asking him to do anything," Taylor recently told reporters. "… He's had really good recall on some of that stuff that's helped us continue to move him around earlier this year than we would've last year.
"Last year we probably would've lined him more at X, played him a little bit in the slot, and then as the season progressed, moved him around a lot more. This year, you can do that from Day 1."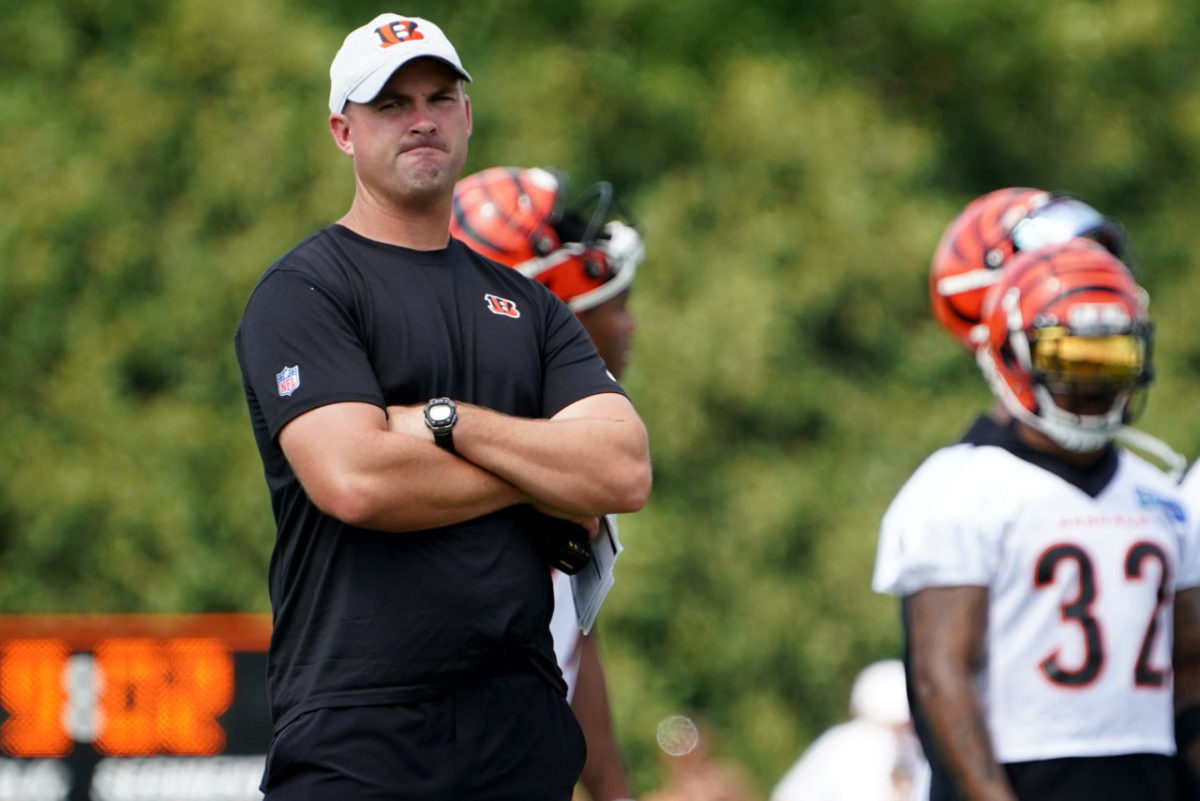 And, as one probably imagines, a smarter and more versatile Chase means a lot more headaches for opposing defenses.
It gives the Bengals a major advantage in terms of scheme and personnel, as well.
"He could be an every-down slot receiver if you really wanted him to," said Taylor. "… We've got TB [Tyler Boyd], so now you've got two guys who can do that role, as well. But, defensively, to be able to move a guy around so they can't hone in on where he's at. They can't always call zone coverages … If it's man, then they gotta travel guys around [and] sometimes corners don't like to play inside … That's what the nickels are for.
"There's a lot of different ways, depending on the defense [or] depending on the defensive personnel you're facing, that you can try to stress the defense, try to stress the play-caller, try to stress their personnel. And Ja'Marr is comfortable doing all of it."
Per Pro Football Focus, Chase finished 2021 with an 87.0 receiving grade and a mark of 2.82 yards per route run out of the slot. Those numbers were fifth-best and sixth-best, respectively, among receivers with at least 18 slot targets.
In other words: Chase is very good at everything, just like Taylor said.
And as he continues to improve, so will the Bengals offense.
Which should be a terrifying realization for any NFL defense doesn't reside in Cincinnati, Ohio.
Featured image via Kareem Elgazzar/The Enquirer / USA TODAY NETWORK