CINCINNATI – We are now a little more than 24 hours away from the 2022 NFL Draft, where plenty of bold decisions will be made over the following days.
So, in honor of those bold decisions, I figured it'd be fun to make some bold predictions concerning the Cincinnati Bengals and what they decide to do in the draft.
Read now, make fun of me later. That's usually how this goes. But nevertheless, let's dive in!
3. The Bengals draft not one, but two offensive linemen before Round 4
And one will be an interior lineman while the other is a tackle.
The Bengals still need help on the interior. Jackson Carman did not show that he was the answer in Year 1 of his NFL career and Ted Karras can be moved over to guard if a player like Tyler Linderbaum is available at 31. Even if the Bengals like Karras at center, they need to draft a guard for depth and competition. The organization can't place all of its trust in Carman.
As for the tackle position, the jury is still out on Jonah Williams and Isaiah Prince is more of the swing tackle mold, which means he's a depth guy. Sure, Williams was arguably the best player on the Bengals offensive line in 2021, but with all due respect, that's not the most accurate indicator of good play when compared with his teammates.
Injuries limited Williams to just 10 games over his first two seasons. He finally turned in a fully-healthy season in 2021 and it was average, but the Bengals should expect more from a top-11 pick. Williams will cost the Bengals $12.6 million in 2023 if his fifth-year option is approved by May 2. With big contracts like Jessie Bates', Joe Burrow's, and even Tee Higgins' on the horizon, the Bengals may have to choose between their future studs and a middling first-rounder.
As of now, the Bengals have yet to pick up Williams' fifth-year option. General manager Duke Tobin recently said the franchise is still working through that, but the Bengals' lack of forward movement with less than a week left before the deadline is somewhat-telling.
How I see it playing out: The Bengals will see a tackle they really like and will draft him, thus signaling the beginning of the end for Williams in Cincinnati.
2. The Bengals take a tight end in Round 2
Burrow can make any receiver look good, but adding a tight end to the Bengals prolific passing attack will not only help offset the loss of C.J. Uzomah, but it will round out the passing game even more.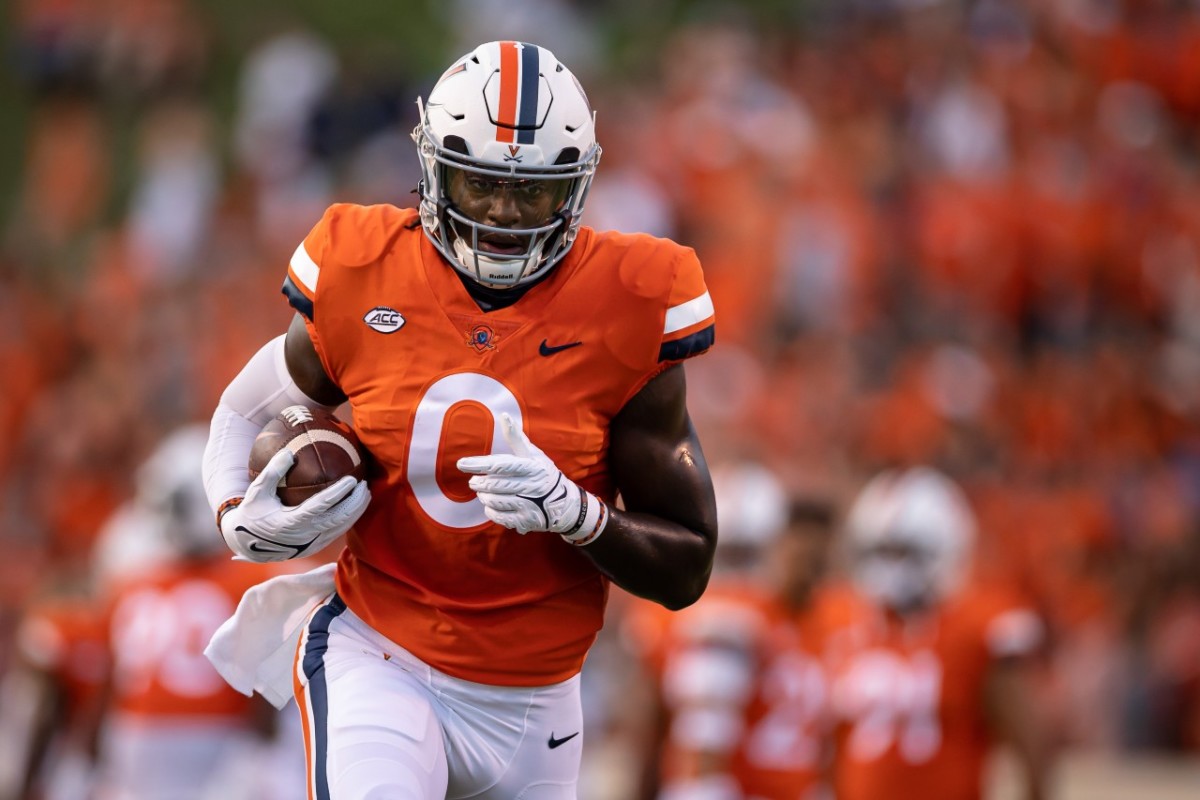 Cincinnati signed Hayden Hurst during free agency, but he's largely been a disappointment throughout his career and shouldn't be counted on as a No. 1 tight end. There are plenty of big, athletic tight ends that can work the middle of the field and the seams, which is exactly what the Bengals need from this draft.
The trio of Higgins, Ja'Marr Chase, and Tyler Boyd is as good as it gets in the NFL, but even they need someone to take the pressure off of them, occasionally. Having a, let's say, a Trey McBride, a Cade Otton, or even a Greg Dulcich out there working in-between the hashes would be a major plus.
1. The Bengals draft at least two defensive backs
Cincinnati's secondary was a big reason why the defense improved as much as it did in 2021, but there are still question marks at certain positions. And, Eli Apple, Von Bell, and Bates all have just one year remaining on their contracts.
Granted, Bates' situation could change if the two parties reach an agreement on a long-term deal before the franchise tag deadline in July, but as of now, that's an uncertainty.
Bell and Apple have been solid for the Bengals, but the Bengals could use more playmaking ability and Apple still hasn't shown he can play solid football on a consistent basis.
Where things get really shaky is the depth. Tre Flowers, the team's No. 4 corner last year is back, but he's not viewed as short- or long-term answer and he shouldn't be. Veteran journeyman Michael Thomas is the team's primary backup at safety, which isn't the most ideal situation, either.
Drafting at least one safety and at least one cornerback would not only give the Bengals good depth and competition for 2022, but it could also give them a long-term plan moving forward in case any of the aforementioned trio don't return in 2023 or if a player like Apple falls back into his old habits next year.
Featured image via Mark J. Rebilas-USA TODAY Sports