Rosters began to finalize across the NFL on Tuesday, which triggered high-profile cuts. None bigger than QB Cam Newton whom New England elected to release and roll with rookie Mac Jones.
Newton's release sent shockwaves through the NFL community on its busiest day since the draft ended. It didn't take long however for questions to come up as to where could he land?
At the top of that list amongst fans, Dallas.
While Cam was being released the Cowboys cut two QBs of their own. Ben DiNucci and Garrett Gilbert got the ax, which awarded Cooper Rush as the backup. But Rush is hardly a solid answer to the backup position, that is unless you are Jerry Jones.
"It's a high bar when you got the background in it that Cooper's got. So, we'll see how that goes." Jerry Jones on 105.3 the fan Tuesday.
Contrary to what owner Jerry Jones has to say about Rush, his football playing bar is pretty low.
Rush has been in the league since 2017 and has a grand total of 3 pass attempts in the NFL. In fact, he hasn't thrown a regular-season pass since 2017. So how valuable is an inexperienced player like Rush at the most important position on the team? And is there other options that make more sense on the field?
Cam Newton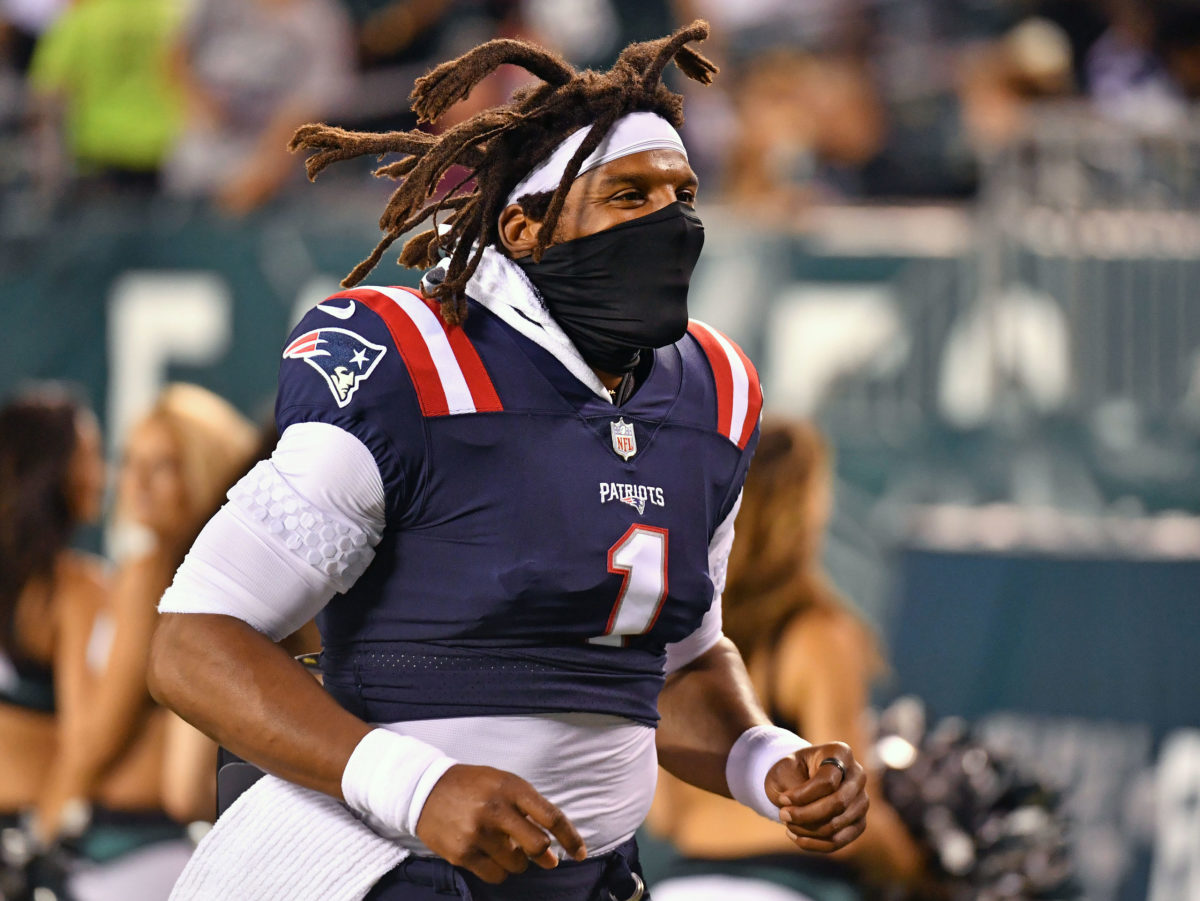 Enter Cam Newton. Long gone are his MVP days of yesteryear as evident in his abysmal 2020 season.
2020 stats
7-8 record
2657 yards
8 TDS 10 ints
But New England elected to bring him back on a 1 yr $5.1 million contract. Not long after they selected College football champion, Mac Jones, to be their future.
Jones began showing an ability to grasp the Patriots playbook quickly, then started to play well in pre-season. With Cam struggling with the Covid protocol it opened the door for Jones to break through and close it behind him. He did just that.
With Newton cut and not subject to waivers as a vested veteran that leaves him able to sign anywhere he wants. Should Dallas be a legit destination? According to NFL insider Josina Anderson, the Cowboys are doing their homework.
My understanding is the Dallas #Cowboys will do their due diligence in reviewing QB Cameron Newton's newfound availability, per sources.

Will look at it all across the board with additional talent hitting the market, including today.

— IG: JosinaAnderson (@JosinaAnderson) August 31, 2021
Newton is a clear upgrade to Cooper Rush but would he be willing to take a backup role humbly? That still remains to be seen.
Dallas doesn't seem to be in a rush to make a decision but the clock is ticking and the new season is right around the corner.
Feature Image: Dennis Schneidler-USA TODAY Sports