The USC Trojans parted ways with head coach Clay Helton on Monday.
Helton had served as USC's head coach since 2015 when he took over for Steve Sarkisian.
The obvious question when a coach is fired is who will be next?
I've already seen plenty of names suggested for USC — Urban Meyer, Chris Petersen, Bob Stoops, and Eric Bieniemy are the big ones.
The big names mentioned early in a coaching search usually aren't who ends up being hired.
So I thought I'd dig a little deeper and try to find five interesting options to take over at USC in 2022.
Bryan Harsin — Auburn head coach
This is Harsin's first year at Auburn, so I'm not sure he would want to leave town already. Plus he's in the SEC and that's as good as it gets.
Harsin, however, is a west coast guy. He immediately seemed like an odd fit for Auburn this past offseason when he replaced Gus Malzahn.
The USC job could be his ticket back to the west coast. The former Boise State head coach has a career record of 78-24.
Bill O' Brien — Alabama offensive coordinator
Bill O'Brien spent seven seasons as the Houston Texans head coach. Before that, he was the head coach at Penn State (and got the program turned around after the Sandusky scandal).
O'Brien is clearly ok being in the college game. And the USC job would be a nice high profile job for the former Big 10 coach of the year.
James Franklin — Penn State head coach
James Franklin has a Hollywood personality. He's an east coast guy, but he feels like he'd be a great fit at USC.
Dennis Dodd reported in 2019 that USC might show interest in Franklin if/when Helton was fired. That day has come and Franklin, who has three 11-win seasons at Penn State, will likely be on USC's shortlist of targets.
Mario Cristobal — Oregeon head coach
This one is probably a long shot. Cristobal has done a great job at Oregon since taking over in 2018.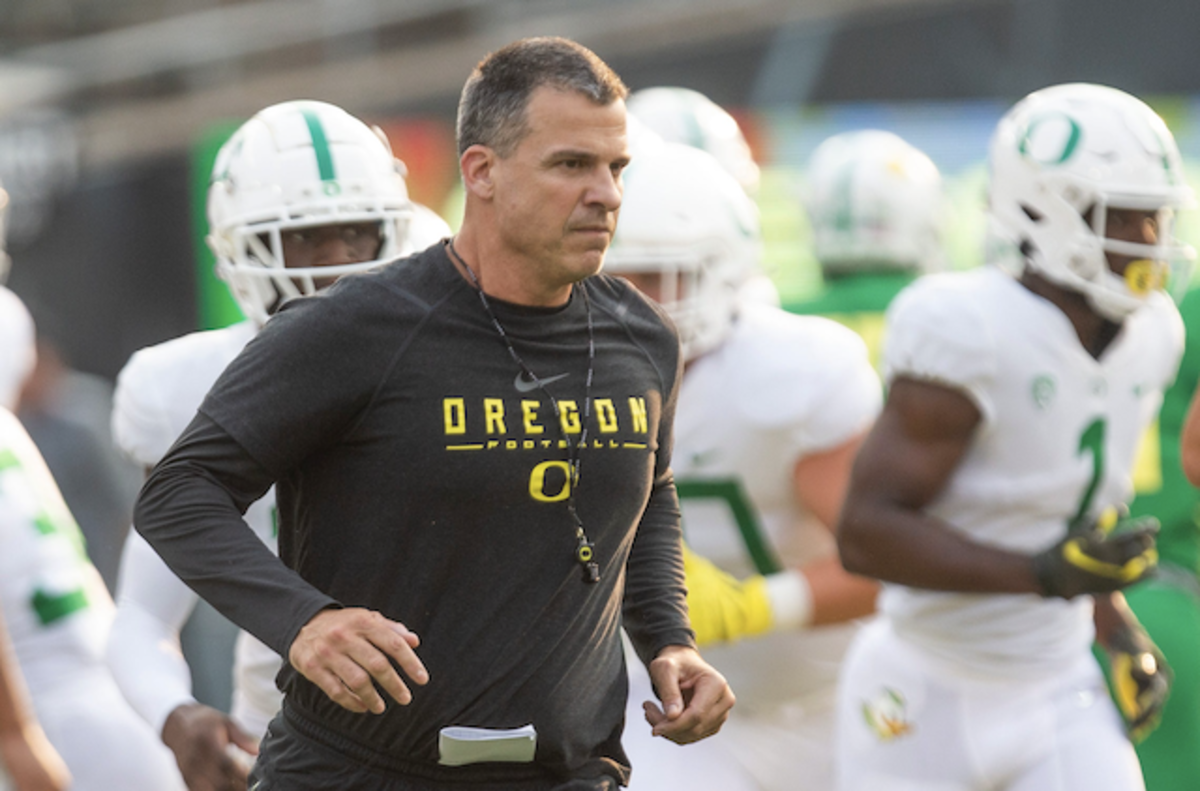 Cristobal led Oregon to a 12 win season in 2019 and he just helped the Ducks beat Ohio State this past weekend. He obviously has experience in the Pac-12 and he worked under Nick Saban for several seasons at Alabama.
But would Cristobal want to leave Oregon for USC?
USC is the better job, but he has things rolling at Oregon right now. I tend to think the only jobs he'd leave Oregon for at this point are Alabama or Miami (his alma mater).
Joe Barry — Green Bay Packers defensive coordinator
This wouldn't be a very exciting hire, but it's a name that has to be mentioned. Barry played at USC, served as a graduate assistant for the Trojans from 1994-1995, and worked as the program's linebackers coach in 2010 and 2011.
Barry has extensive NFL and college experience. He's 51 and he understands the program.
USC fans will likely want more of a splash hire. And I get it. But Barry is someone that could get involved in this search if USC starts to hear no from their top targets.
Featured image via Jayne Kamin-Oncea-USA TODAY Sports/Dana Sparks via Imagn Content Services