After an active offseason, there are a lot of questions surrounding the Kansas City Chiefs defense heading into 2022.
There were big changes on all three levels of the defense. George Karlaftis being drafted in the first round to help the defensive line, the release of Anthony Hitchens, and the loss of Tyrann Mathieu are just a few examples.
But when you listen to safety Bryan Cook, the Chiefs' second-round pick in the 2022 NFL Draft, it's logical to feel a bit more at ease about the direction that the secondary -and the defense- is heading in.
For starters, the kid sounds like a future team captain when he talks about the approach he takes toward his teammates.
"I think everything starts with relationships, first," Cook said on the day rookies reported to training camp. "Everybody doesn't learn the same way. So, being able to reach someone differently [could help] someone reach someone else.
"The better I know my teammates, the better I can help them in situations on a Sunday. I think that's the biggest thing. Things have definitely improved for us and I'm definitely excited for the future."
A big part of developing those relationships is communication and according to Cook, that's something he and his teammates have worked on since rookie minicamp, OTAs, and mandatory minicamp.
It's paid off, too.
"It helped a lot," Cook said regarding the time in-between the earlier offseason programs and now. "We have a lot of very intelligent guys around me. And as far as [the communication] improving: it definitely improved."
That's key when playing in a defense like Steve Spagnuolo's. The championship-caliber coordinator uses a ton of disguise and deceit in his scheme. Players are constantly showing one look pre-snap and then rolling into another post-snap.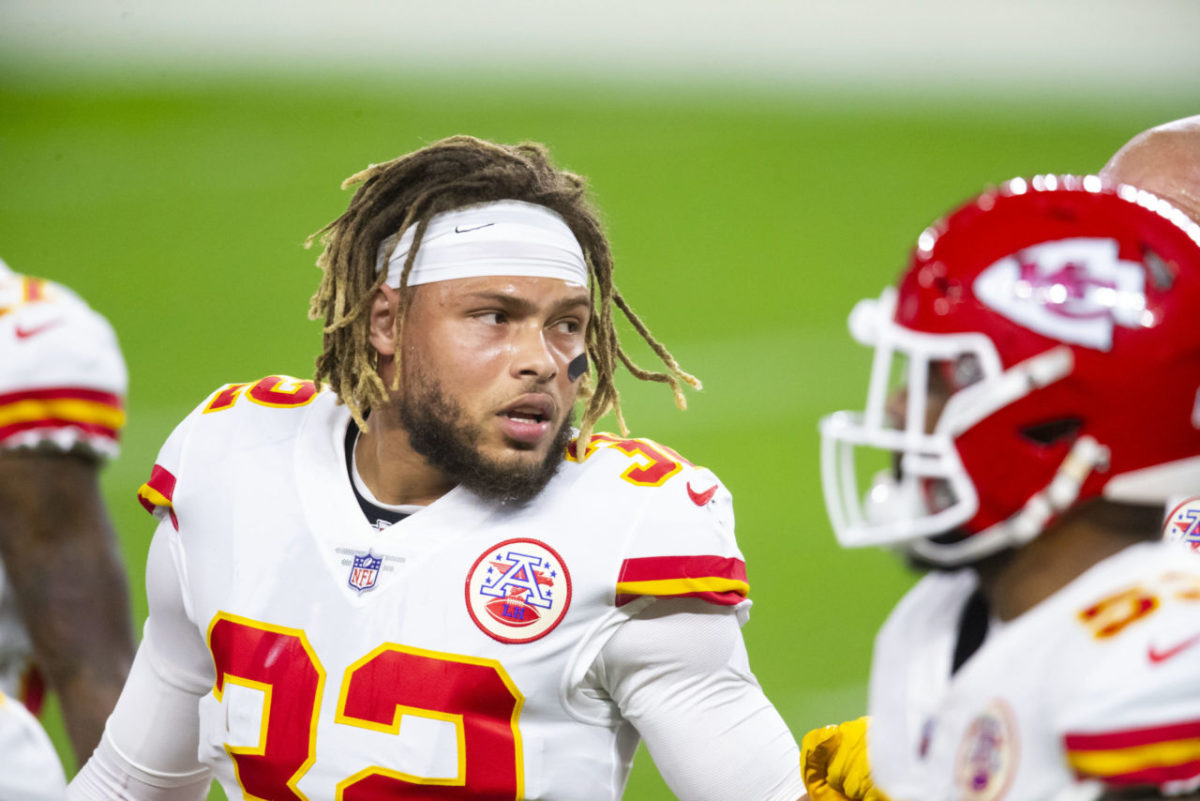 All of that takes time, effort, and practice to learn. Everyone also has to put in the same amount of work or else it can spell disaster.
Cook has already experienced plenty of this.
And he's relishing it.
"It keeps me on my toes too, because I have to learn the whole defense, as well, [and that] helps keep everybody in tune," said Cook. "I love that part of being a safety, like making sure everybody is on the same page and making sure we're all staying tight and effective."
He's applying it, too, even when it comes to helping teammates such as 2022 first-rounder Trent McDuffie.
"We joke about it all the time. Because he's in a situation where he goes from being the nickel to the being the corner [and] I gotta help like, 'Yo, no, you're not there any more. You're over there.'" Cook told reporters.
The fact Cook is telling guys where to lineup is already a hit-the-groud-running-type development that simply shows how much time he's put in to learning the Chiefs defense and making sure he executes at a high level.
And to put the final touch on all of it – he's taking it one step at a time. Not thinking about the future, nor anything else. Only the moment in which he can control and in which he can make himself better.
"My main focus right now is just learning the plays," said Cook. "Because when the ball snaps, I'm going to play how I'm going to play, regardless."
Cook already has the right attitude and mentality. And, he's obviously learning how to play in the NFL. Soon it's just about going out there and making it happen.
Based off how everything has come along thus far, it's hard not to think the rest will develop in the same fashion.
You can check out the full interview with Cook, below:
Featured image via Kyle Terada-USA TODAY Sports