The Kansas City Chiefs, along with the rest of the NFL, knew what they were getting when they drafted Creed Humphrey in the second round of the 2021 NFL Draft.
Humphrey was considered by many to be the best center in the draft. Yet, he still found a way to sneak up on everyone en route to one of the best rookie seasons in the league last year.
That won't happen this year. Defenses are going to be fully aware of the second-year center and what he's capable of, making life that much harder in Year 2.
But Humphrey doesn't care.
In fact, he welcomes the challenge with open arms.
"I'm excited for it," Humphrey told reporters Monday. "You play this game for competition. So, if you're not ready for competition, you're not ready to play this game. … We went against some really good players last year and we'll get to go against some really good players this year, again.
"It'll be a fun year, for sure."
And now that Humphrey has a year under his belt and the attention of opposing defenses, he -along with the rest of his teammates up front- is ready to create his own identity in the NFL.
"We want to be known as one of the most physically dominating lines in the league," said Humphrey. "We have the pieces that can do it. That's our whole outlook: being physical. [We want] to make teams know that when they're playing us, they're playing a physical offensive line that finishes through the whistle, finishes plays, and things like that."
If there's one thing that can take down any elite defense, it's a physically dominating offensive line. And the thought of an improved, dominating offensive line with Patrick Mahomes at quarterback should terrify any NFL defense that doesn't reside in Missouri.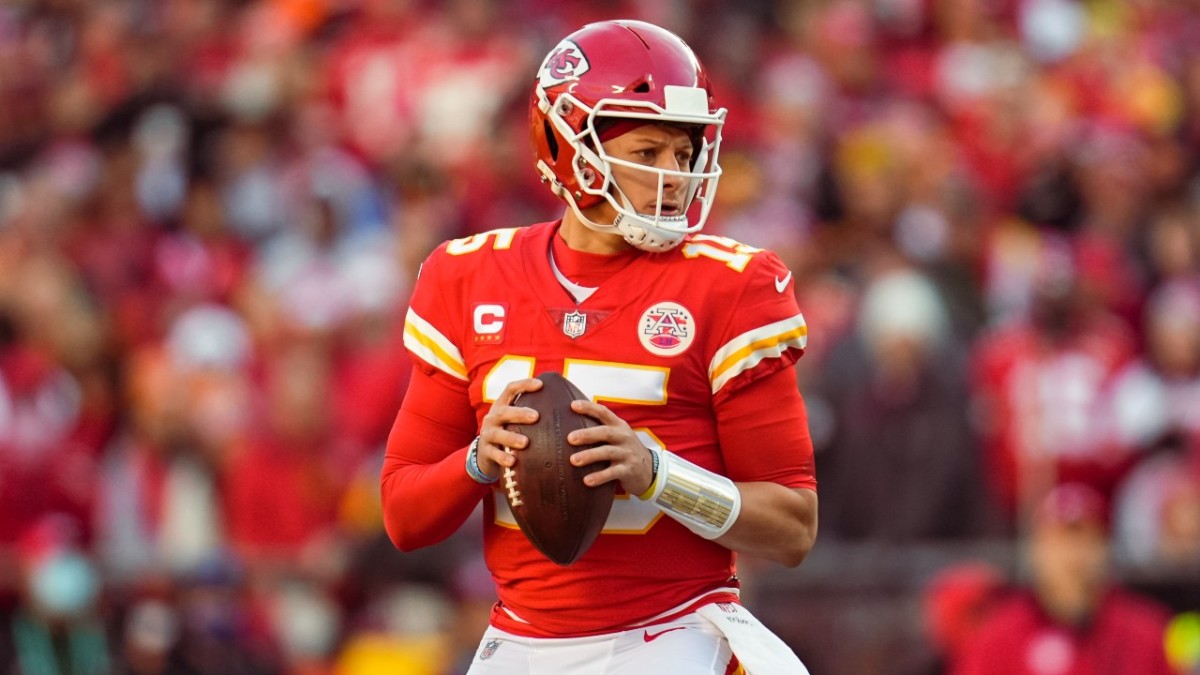 Humphrey's rapid ascension to the top of his position is obviously due to his own skillset and work ethic, but he definitely had help over the last year. The Chiefs. completely revamped their offensive line going into the 2021 season and Humphrey, along with All-Pro Joe Thuney and others, were all apart of the rebuild.
And for Humphrey, having Thuney right beside him in the trenches has been a massive boost to his young, budding career.
"Joe was a huge help," said Humphrey. "You gotta guy who's an All-Pro that you're playing with, [so] he helps out [with] a lot of things and he was a really good mentor for me last year, too. … He's a special player [and] he knows exactly what he's doing. His technique is always on point, he does all of the right things at all times. Having Joe's been awesome this past year."
Showing consistency and improvement won't be easy for Humphrey, however. Not only is it extremely difficult to consistently play at a high level in the NFL, but the Chiefs will be without starting left tackle Orlando Brown Jr. when training camp officially kicks off on July 27.
But, Humphrey knows how to circumvent Brown Jr.'s absence and how the offensive line can continue to work on the continuity they developed last year.
"Continuity comes with reps. So, the more reps you get, the more you'll gel [and] the faster you'll gel."
And, he knows Brown Jr. will be ready to go when he does (hopefully or eventually) show up to play.
"Whenever he shows up, I know he'll be ready to roll," said Humphrey. "He's going to be one of those guys who comes in ready, I know that. Coach [Andy] Heck has us trained up, so whenever he comes back, we'll be good."
With this much confidence, it's easy to see why the Chiefs offensive line is in great hands moving forward.
You can check out Humphrey's full interview, here.
Featured image via Denny Medley-USA TODAY Sports