Tennessee Vols athletic director Danny White made a bold proclamation about UT's football program on Sunday during an interview with Austin Price and Chris Low on The Nation. 
White joined Price and Low to discuss a variety of topics related to Tennessee. And the former UCF athletic director exuded his typical confidence during his appearance on the show.
(White was asked about the Vols' ongoing NCAA investigation, but he said he couldn't comment on it. He actually said he got his "hand slapped" for briefly discussing the investigation last week.)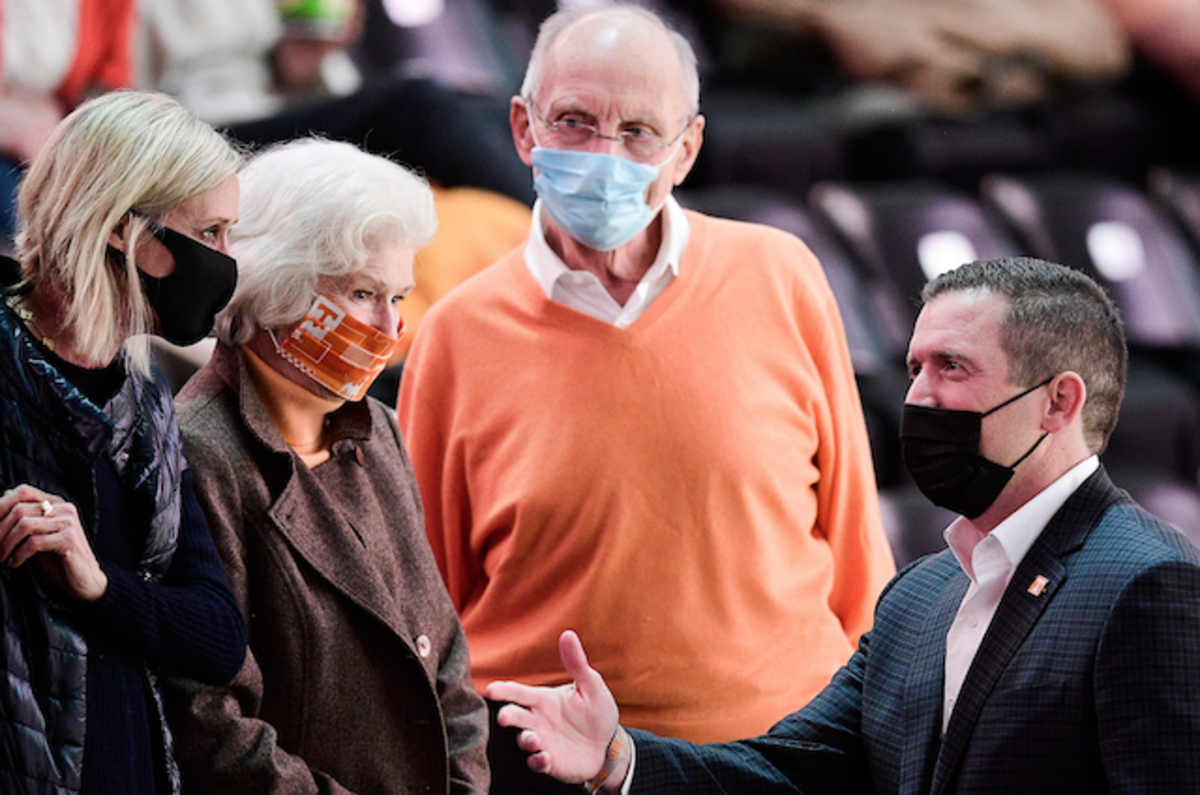 "I feel really good about the team we've assembled in the football building, in our leadership and our administration," said White. "There's no shortcuts. There's no magical solution. It's going to be hard work every single day and having a consistent, positive approach. If we do that, I know we're going to have a ton of success here."
"I know we're going to win national championships, and I know we're going to bring our football program back where everybody wants it to be," added White.
While there's no way to guarantee that Tennessee will win championships with White in charge, it's still refreshing to hear this kind of confident optimism coming from the athletic department.
If winning championships isn't the main goal, then winning championships will never happen.
White is setting his sights high. And that's the way it should be at Tennessee.
Featured image via Calvin Mattheis/News Sentinel via Imagn Content Services