It's not every day that a Tennessee Vols player who has never played a down in the SEC gets compared to an NFL Hall of Famer.
But that's exactly what happened on Monday.
UT running backs coach Jerry Mack spoke with reporters on Monday after Tennessee's practice and he had plenty of great things to say about junior college transfer Tiyon Evans.
Mack spoke about Evans' versatiltiy — the ability to split out wide or run between the tackles — before saying that the young running back reminds him of former Denver Broncos running back Terrell Davis.
#Vols RB coach Jerry Mack on #Vols JUCO signee Tiyon Evans: He's been a really pleasant surprise. We can flex him out, he can run between the tackles. He runs the outside zone really well. Has reminded me of Terrell Davis.

— Ben McKee (@benmckee14) August 16, 2021
Davis was the MVP of Super Bowl XXXII. He was inducted into the Pro Football Hall of Fame in 2017.
That's obviously some lofty praise for Evans. And while it's impossible to know what the future holds for Evans, it's definitely a good sign for Tennessee that Mack thinks highly of the South Carolina native.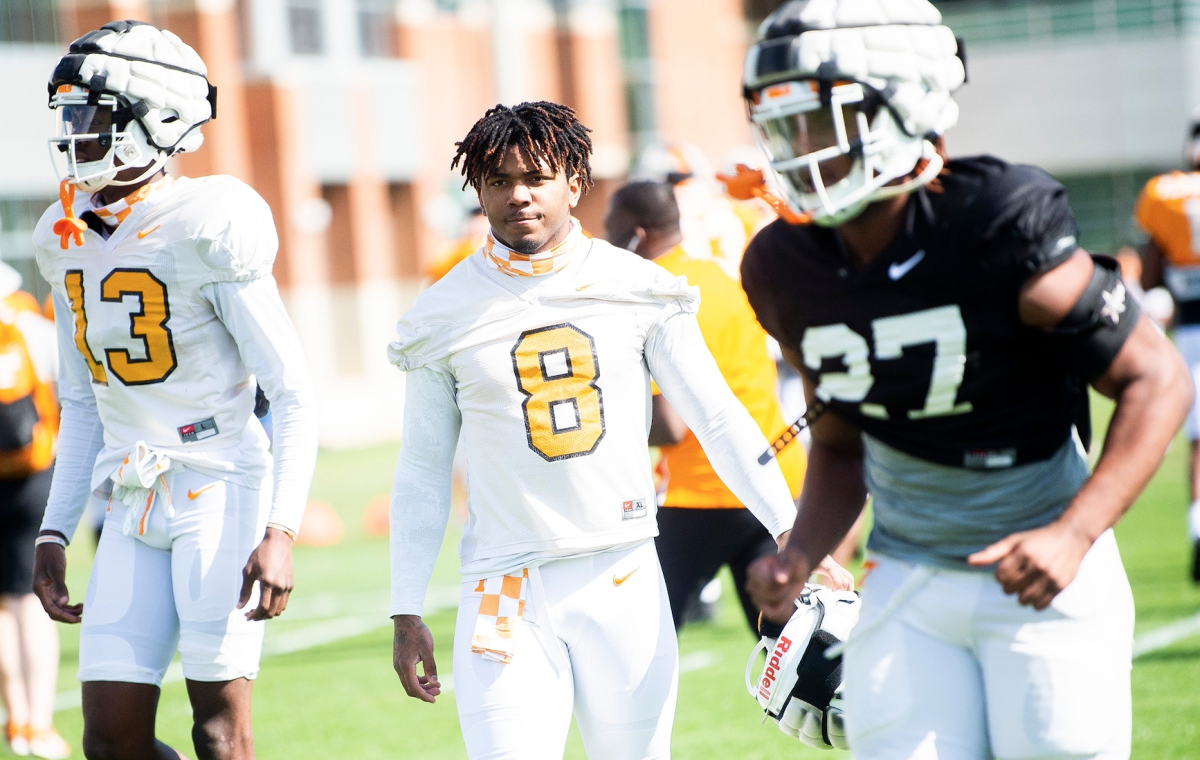 Evans signed with Tennessee as the No. 1 rated junior college running back in the nation.
Something else interesting of note: Evans attended the same community college (Hutchinson) as former Vols Alvin Kamara and Cordarrelle Patterson.
If Evans has a similar UT career as those two, then fans will be very, very happy. And maybe that Terrell Davis comparison will turn out to be accurate.
Featured image via Caitie McMekin/News Sentinel via Imagn Content Services/Brianna Paciorka/News Sentinel via Imagn Content Services