Redshirt junior Joe Milton was named the Tennessee Vols' starting quarterback earlier this week by UT head coach Josh Heupel.
Milton is a Michigan transfer who joined the Volunteers after spring practice.
And he could be the latest quarterback to take part in college football's biggest trend.
Over the last several years, we've seen a considerable number of quarterbacks leave the program they signed with out of high school, then go on to have success at another program.
Just take a look at this list of recent transfer quarterbacks that have had major success at their new school.
Baker Mayfield: Texas Tech to Oklahoma *
Joe Burrow: Ohio State to LSU *
Jalen Hurts: Alabama to Oklahoma
Kyler Murray: Texas A&M to Oklahoma *
Justin Fields: Georgia to Ohio State 
JT Daniels: USC to Georgia (still playing at UGA)
Gardner Minshew: East Carolina to Washington State
*denotes Heisman Trophy winner
While transfer quarterbacks are nothing new in college football (Hall of Fame quarterback Troy Aikman, who transferred from Oklahoma to UCLA in the mid-1980s, is one of the most famous QB transfers of all time), it's a trend that's become more prevalent in recent years.
Here's one reason this is happening so often: Top programs are signing multiple talented quarterbacks. But only one of those players can win the starting job. So in a lot of cases, the backup quarterback isn't waiting around for his shot. After a year or two, he's hitting the transfer portal and looking for a new opportunity. And then excelling when he finally gets his shot.
Other players are graduate transfers and just want a fresh start — maybe to raise their NFL stock, or just to simply play more.
The transfer QB most similar to Joe Milton
I'm sure some fans will be quick to hope that Joe Milton is the next Joe Burrow or Cam Newton (another transfer — from Florida to JuCo to Auburn — but that's due to being kicked off the Gators football team).
But the transfer quarterback situation that fans should look at is Minshew to Washington State.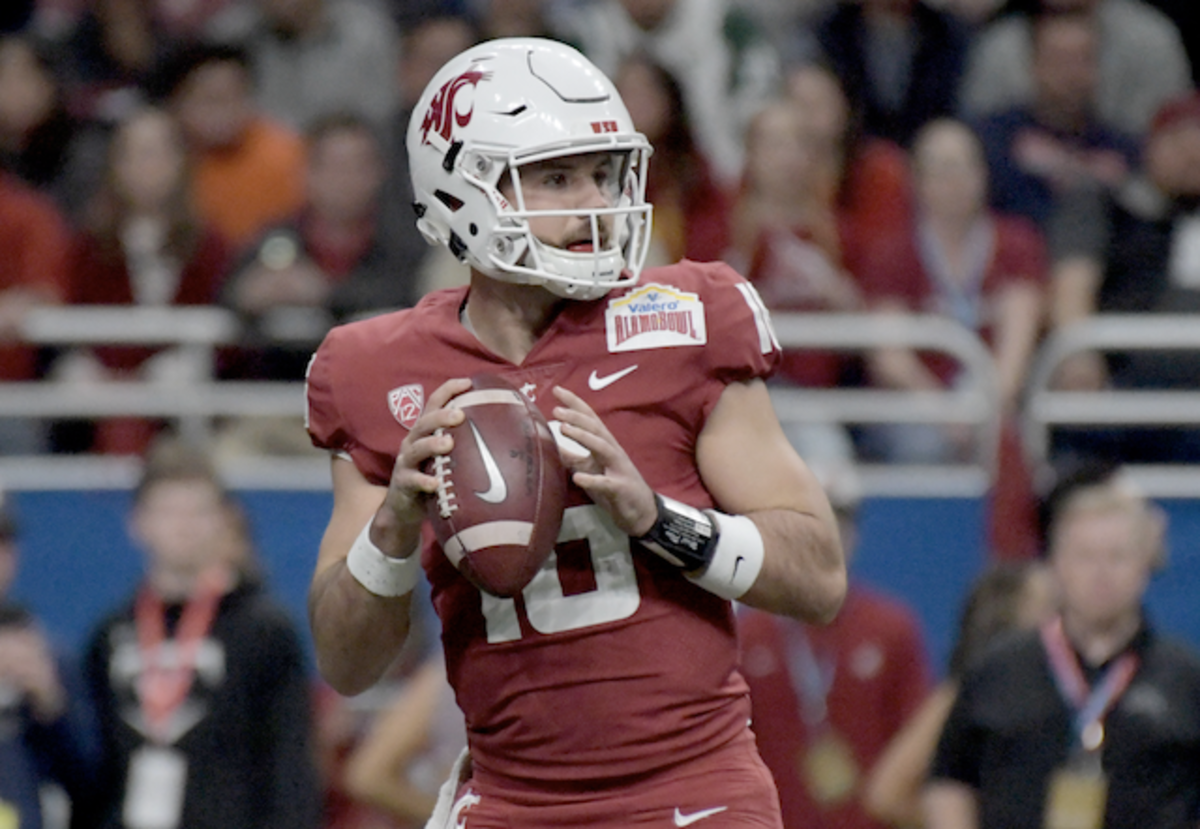 Minshew, like Milton, put up modest numbers at his first school, completing around 58 percent of his passes during two seasons at East Carolina.
Milton completed 56 percent of his passes at Michigan.
After transferring to Washington State, Minshew's career took off in a big way. Minshew completed 70.7 percent of his passes for the Cougars, while passing for 4,779 yards, 38 touchdowns, and nine interceptions.
The Washington State offense — which was led by Mike Leach while Minshew was there — has similarities to Heupel's offense.
In fact, Leach is one of the coaches who's had a major influence on Heupel's career.
Obviously, it's impossible to know if Milton will have the same kind of success at Tennessee.
But the trend he's following is the trend that's been leading to success in college football. And Milton's playing for a coach that's known for getting the most out of his quarterbacks.
That's why it wouldn't surprise me one bit if Milton becomes the next transfer quarterback that becomes a star at his new home.
Featured image via UTAD/Kirby Lee-USA TODAY Sports