The Chicago Bears have stood as the Green Bay Packers' doormat for many years now.
From the iconic late season heartbreaks from Aaron Rodgers, to the well known quote from Rodgers during a matchup between the two teams last season, it's easy to point out the disappointment that has come from the Bears' point of view whenever they've faced off against their longtime NFC North rival.
That same lack of success doesn't appear to be ending anytime soon. And that's despite the fact that Green Bay took a metaphorical nosedive this off-season by trading away Davante Adams.
But with the Bears set to face off against the Packers this upcoming Sunday, fans are sure to be filled with energy and passion regarding the matchup. As a comeback win on Sunday against the San Francisco 49ers — as well as a Packers season opening loss — has given the fanbase a respectable level of optimism and excitement.
However head coach Matt Eberflus isn't too concerned about the optics within the rivalry. In fact, he doesn't view the end goal of his team's progress as catching up to the franchise's historic rivals. He explained why during his media availability on Monday.
"I don't view it [the Bears' ability to catch up to Green Bay as part of the big picture] that way," Eberflus explained.
Instead of catching up to Green Bay, Eberflus is more focused on the Bears' own personal journey to improve.
"I just focus on our process, what we want to get done, and how we want to improve every single week," Eberflus explained. "We control the controllables and we stay our course in what we want to get done."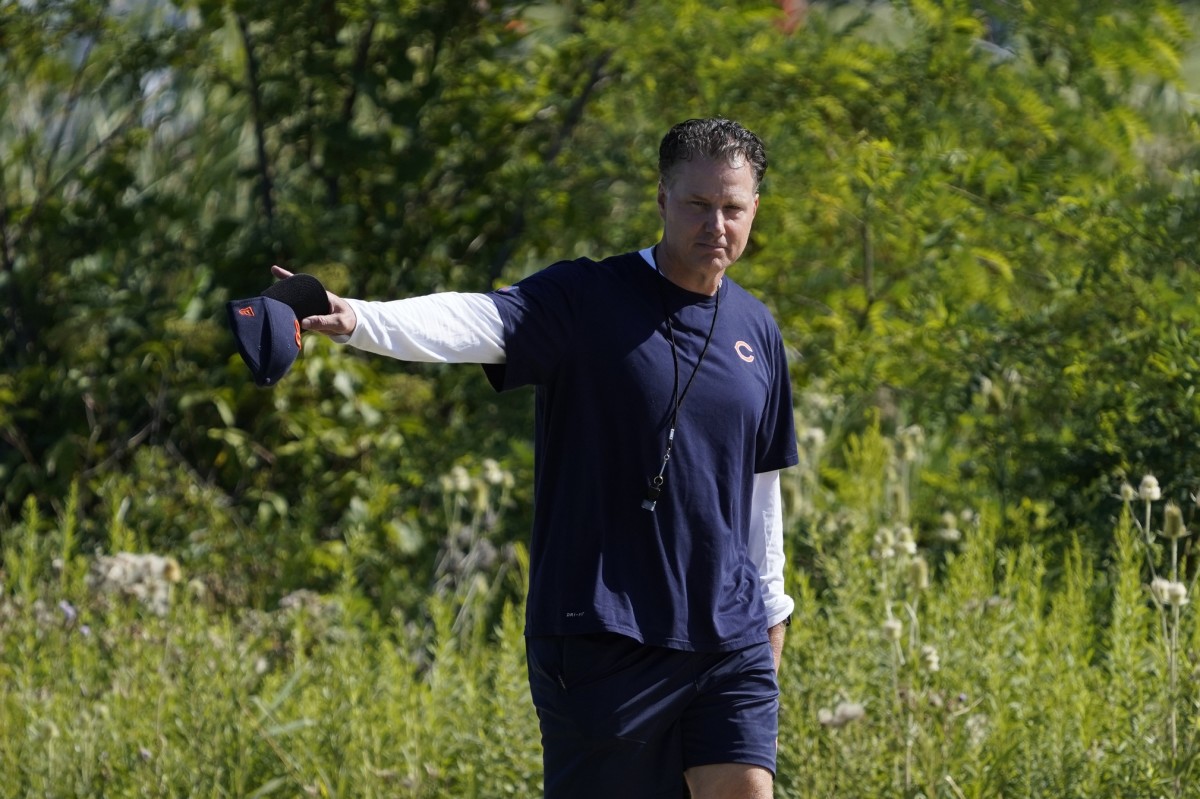 It's a rather unorthodox stance to take, as catching up to Green Bay's modern standard will go a long way in bringing the Bears back to relevancy. But on the other hand, it's a message that portrays the short term goal of the Bears, which is to improve and focus on their own personal battles, before starting another one that holds a lot of significance.
The latter portion is one every Bears fan should take to heart as soon as possible. Yes, catching up to Green Bay as soon as possible is an attractive mission to achieve. Doing so would lead to more success within the division, which in part would lead to more appearances in the NFL's annual sudden death tournament in the dog days of winter.
But to do so, you have to take one step at a time, something Eberflus is trying to do with this Bears team right now.
"We're writing out book and we're turning our pages," Eberflus said. "We're going to do that one game at a time."
Featured image via David Banks-USA TODAY Sports