The Dallas Cowboys took to the air on Monday and landed in Oxnard, California to commence their 2022 training camp. Of course, the Cowboys have things to improve on and every team differs from year-to-year, but all that will be worked out in time.
Dallas won 12 games last season. However, they didn't notch a single playoff victory, which is unacceptable with the amount of talent they have. For this to be rectified, the Cowboys will need players to elevate their play to get them to the next level and become a serious contender in the NFC, not just paper champions.
Today, we look at three players who could potentially have breakout seasons and assist the Cowboys in hopefully getting past the second round for the first time since 1995.
RB Tony Pollard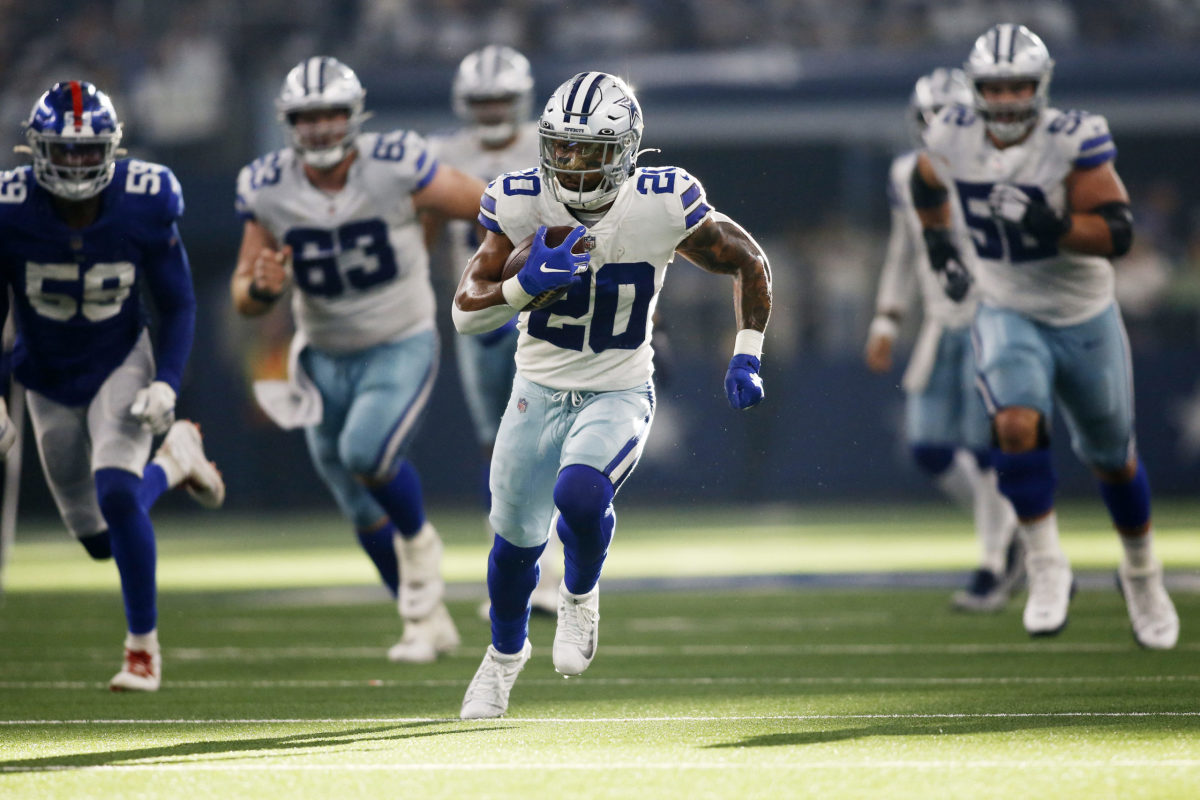 The Cowboys' community has been screaming for more Pollard, and they should. Pollard has shown improvement every season when he's been given opportunities. His speed and elusiveness can be a very valuable asset to the Cowboys' offense, and preserve Ezekiel Elliott to some degree, which will work wonders with his recent injury history.
Several reports have said the Cowboys plan to implement Pollard more into the offense in 2002, which is smart. Getting him out in space against linebackers in the passing game is a matchup nightmare, and his ability to make one cut and hit his head on the goalpost when he runs with the rock is scary. If used right, Pollard can have his best season yet so the ball is in offensive coordinator Kellen Moore's court to make that happen.
DT Osa Odighizuwa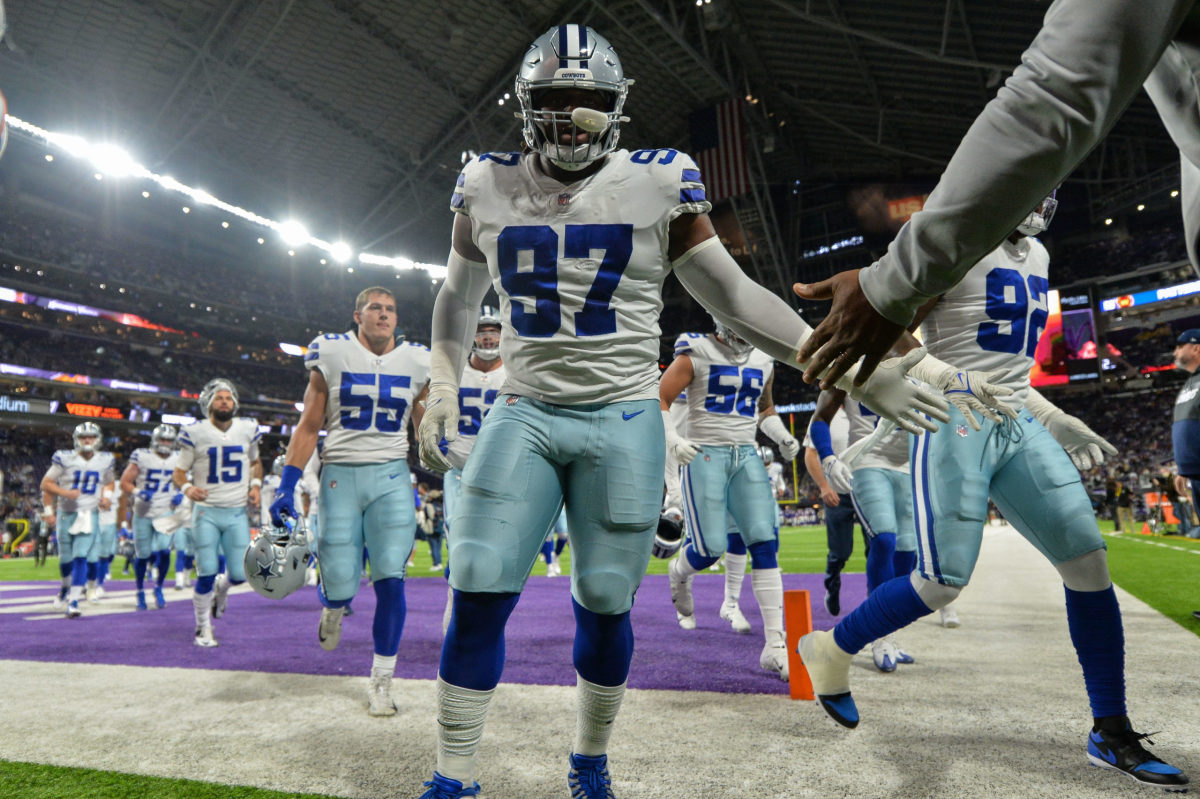 Odighizuwa is entering his second season. His rookie campaign started great as he had two sacks and seven quarterback hits in the first four games by using his wrestling background to get leverage and drive guys off the ball. Odighizuwa did hit a bit of a rookie wall as the pressures and penetration slowed down a bit in the second half of the season, which may be a result of a lot of playing time in the preseason.
The talent is certainly there with Odighizuwa. Now, he just needs to get better technique-wise and combined that with his strength and athleticism to become a complete player. The Cowboys weren't good at defending the run last season so the progression of Odighizuwa is vital as a presence in the middle. If he can refine a few things, look for Odighizuwa to take a significant year two jump.
WR CeeDee Lamb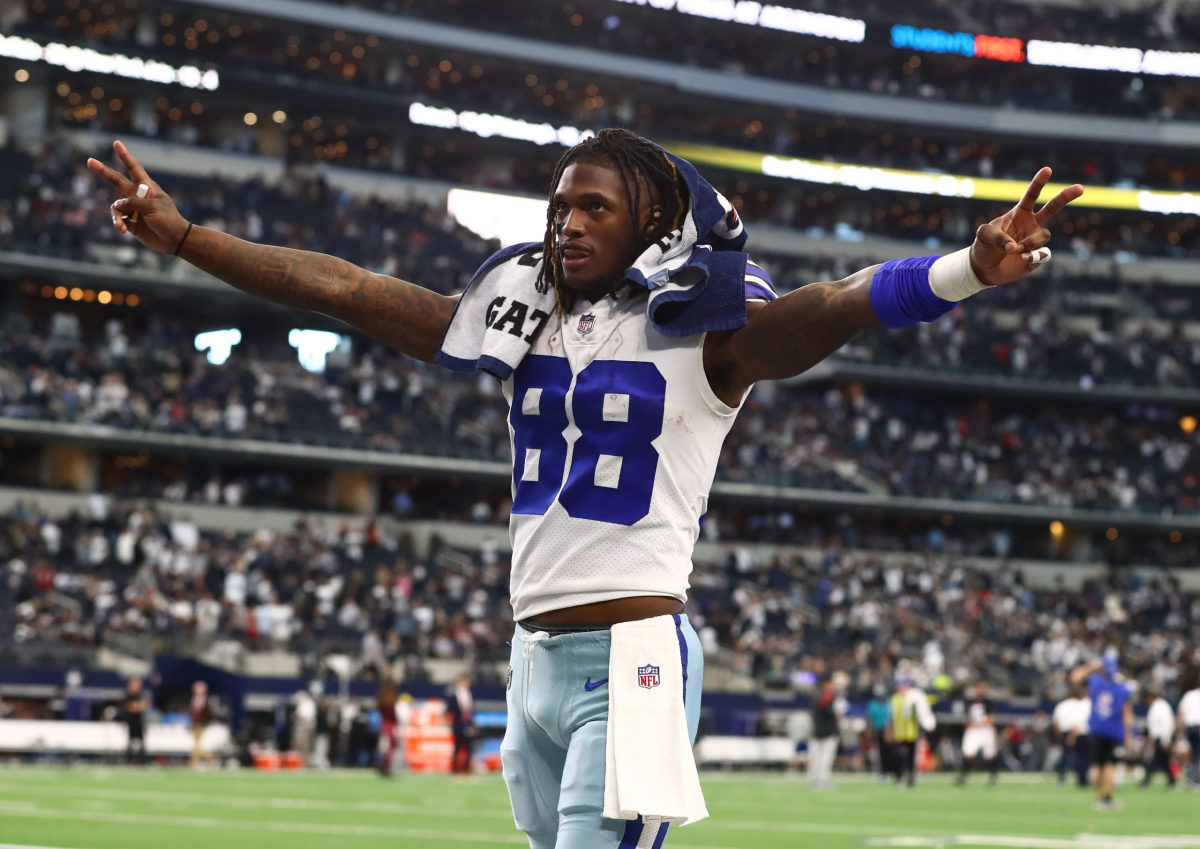 I already what you're thinking. Didn't Lamb breakout in 2021? Yes, he did, but the circumstances are different this season. With Amari Cooper going to the Cleveland Browns, Lamb is now the Cowboys' no. 1 option in the passing game, which means expectations are a lot higher for him going into his third year.
Lamb can line up on the outside or in the slot, and he flourished doing the latter as a rookie as his 69 receptions and 877 yards from the slot were the most by a rookie receiver since 2006. So, just like Pollard, it's incumbent on Kellen Moore to feature Lamb and utilize his skill set.
Lamb is the top target now so teams will game plan for him like they did the aforementioned Cooper. Moore has to come up with creative ways to keep defenses guessing and get Lamb the rock. He's improved every season, and if Moore takes off the shackles and feeds him the ball, there's no doubt Lamb will be ultra-productive in 2022.
Feature image via Jerome Miron-USA TODAY Sports