The Cowboys partook in a joint practice with Denver Broncos on Thursday in preparation for their preseason matchup on Saturday. However, one of the Cowboys' big departures during the offseason, had a little something to say about his former team.
Right tackle, La'el Collins, who signed with the defending AFC champion Cincinnati Bengals days after being released from the Cowboys in March, was asked about the difference in the mindset of his new team versus his current one. Well, the former undrafted free agent didn't hold back.
"Feels like it's all ball," said Collins. "That's what I love. And honestly, at this point in my career, s**t, I want to win. So I'm in the right spot."
Talk about keeping it real. That comment from Collins, although he did take a shot at his former team, also has a lot of truth to it.
Collins isn't the only former Cowboys player that recently took a jab at how they go about things. Cornerback Chidobe Awuzie, who is now Collins's teammate with the Bengals, talked about how last season, his first in Cincinnati, showed him that football can be played without the glitz and glamour. Instead, it's about hard work, and keep in mind, that he said this before playing in the Super Bowl, something the Cowboys haven't done since 1995.
It's not like Collins and Awuzie played for the Cowboys eons ago. They both were recently there, and have hinted at the same thing. Of course, people will always view things differently, but when multiple people say the same thing, at different times, some facts lie in there somewhere.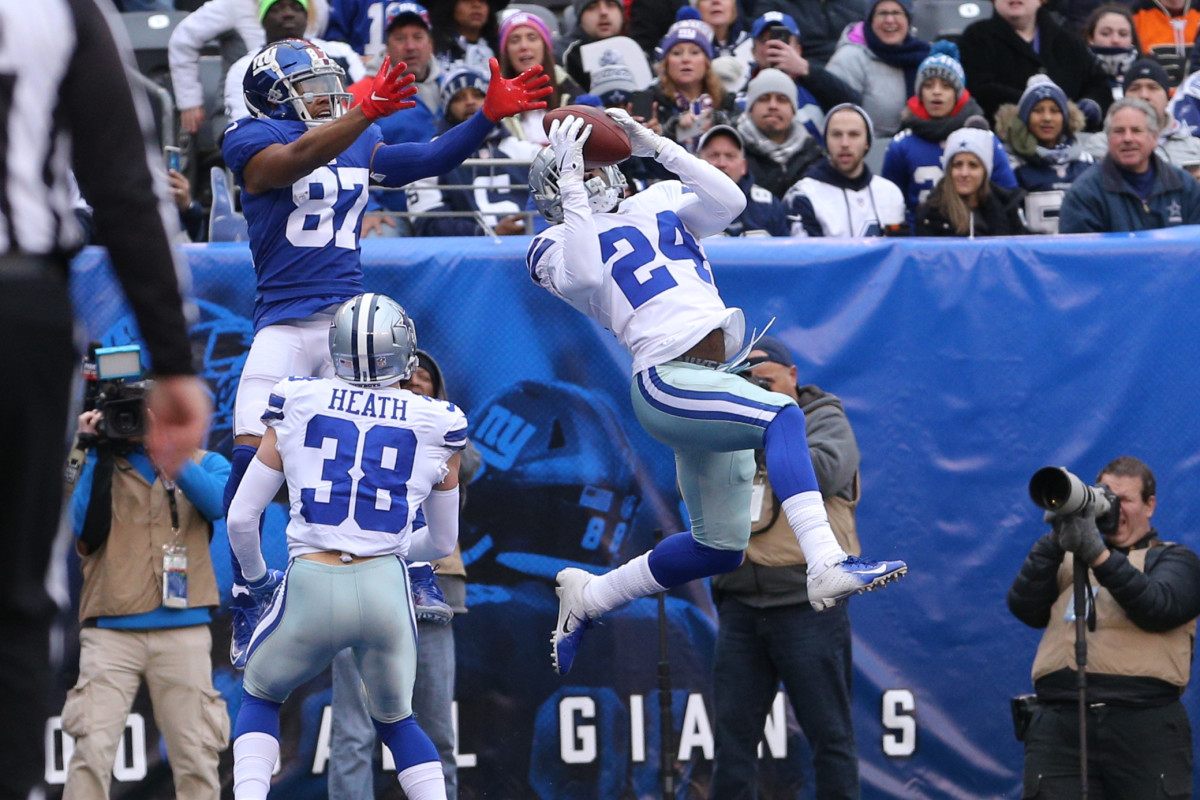 Even former Cowboys players who aren't in the league have questioned them lately. After the Cowboys' playoff loss to the 49ers, Hall of Fame quarterback Troy Aikman, as well as the team's all-time leader in touchdown receptions, Dez Bryant, were candid in their criticism. Aikman bashed the Cowboys, specifically offensive coordinator Kellen Moore, for not featuring wide receiver CeeDee Lamb enough in the most important game of the season. Bryant talked about how the perks of being in Dallas can ruin certain players, which has been said by others outside of the organization as well.
Then there's the other deficiency in the Cowboys' approach, their lackadaisical approach to free agency. They did bring in quality veterans like wide receiver James Washington, edge rusher Dante Fowler, and linebacker Anthony Barr this offseason. However, the Cowboys had the chance to acquire future Hall of Famers linebacker Bobby Wagner and edge rusher Von Miller. The former has ties to the Cowboys through defensive coordinator Dan Quinn, while the latter played with another future Hall of Famer and ex-Cowboy DeMarcus Ware in Denver, and talked to him about possibly coming on board.
The Cowboys lost out on both. What's sad about it s that not only were there ties to these elite-level players, the Cowboys had the cap space to do it, for at least one of them anyway. This is in no way to knock who the Cowboys have brought in through free agency, but when you have a chance to add great players, you do it, not take the sitting on your hands method that the Cowboys do.
Collins making these comments does raise a few eyebrows. He showed up out of shape before the 2020 season and didn't play a single snap after having hip surgery. Also, last season he was suspended five games for violating the NFL's substance-abuse policy due to a missed drug test. While Collins spoke some truth, he wasn't exactly a model citizen during his time with the Cowboys and could have taken a more disciplined approach.
The bottom line is, that something is off in Dallas, and needs to change, quickly.
Featured image via Matthew Emmons-USA TODAY Sports