The Dallas Cowboys bounced back from an overtime loss to the Green Bay Packers with two straight wins. Both wins — versus the Vikings and then the Giants on Thanksgiving — were over potential playoff squads.
Dallas seems to be hitting a groove. The offense is averaging over 35 points per game with Dak Prescott operating since returning from injury. Meanwhile, the defense has flashed dominance and playmaking all over the field.
Up next for the Cowboys is an Indianapolis Colts team that is being led by interim head coach Jeff Saturday. Despite the lack of coaching experience, Saturday won his first game over the Raiders two weeks ago and nearly pulled the upset over the Eagles last week.
Star running back Jonathan Taylor gives the Colts the opportunity to improve to 2-1 in the young Saturday era before they take on the Cowboys. Indianapolis takes on a struggling Pittsburgh Steelers team on Monday Night Football prior to heading down to Arlington.
That's where the Cowboys hold a major schedule advantage. Which can prove to be crucial as Dallas looks to keep pace with the 10-1 Eagles in the NFC and divisional race.
Cowboys have opportunity to capitalize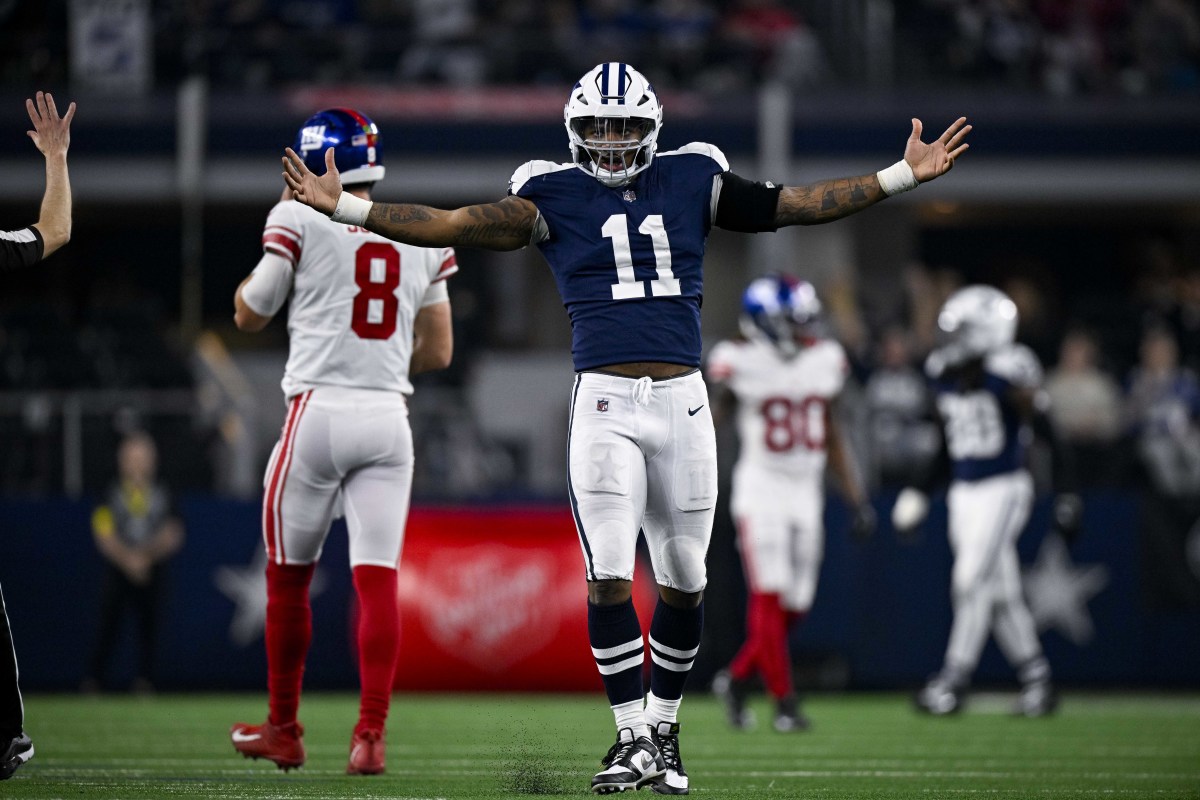 Dallas defeated rival New York on Thanksgiving. The Cowboys played on a short week after blowing out the Vikings the Sunday prior. However, they now have a long week to rest up, watch film, and prepare for its next opponent.
The Colts, on the other hand, have a shorter than usual week. Indy is playing on Monday, which would have already put them at a disadvantage for their next game. With Dallas playing on Thursday, that means the Cowboys have an extra four days of rest than the Colts.
The Cowboys are getting a pretty big rest advantage for their Sunday night matchup against the Colts.

Dallas is coming off of a home Thursday game and will also play Indy at home.

Meanwhile the Colts will be coming off of a short week and have to travel to AT&T Stadium.

— RJ Ochoa (@rjochoa) November 28, 2022
Dallas is 8-3 and a much better team than Indianapolis this season. They have championship aspirations, and those kind of teams typically take care of business against inferior opponents.
Still, the extra days gives the better team a unique advantage that the Cowboys will happily take.
A win over the Colts on Sunday night would keep the Cowboys two games back from the Eagles for the No. 1 seed and divisional crown. Philadelphia has a difficult matchup with Derrick Henry and the Titans coming up.
The schedule sets up nicely for Dallas to win its third consecutive game and continuing cementing themselves as a title contender.
Featured image via Jerome Miron-USA TODAY Sports
Could not load the poll.