DALLAS – It is very clear that the Dallas Cowboys have a superstar in the making with Micah Parsons. One could argue that he has already made it to superstardom — after his first season in the NFL.
The Penn State product took the league by storm as a rookie, almost out of the gate. He was drafted to play a traditional linebacker role, but Dan Quinn and the Cowboys unleashed his talent rushing the passer when DeMarcus Lawrence went down in week one.
Parsons thrived in his versatile role. He proved to possess rare pass-rushing skills, and he also proved that he can handle traditional linebacker duties. The first-rounder quickly emerged as the best player on the defense in Dallas.
National outlet tabs Parsons as best in NFL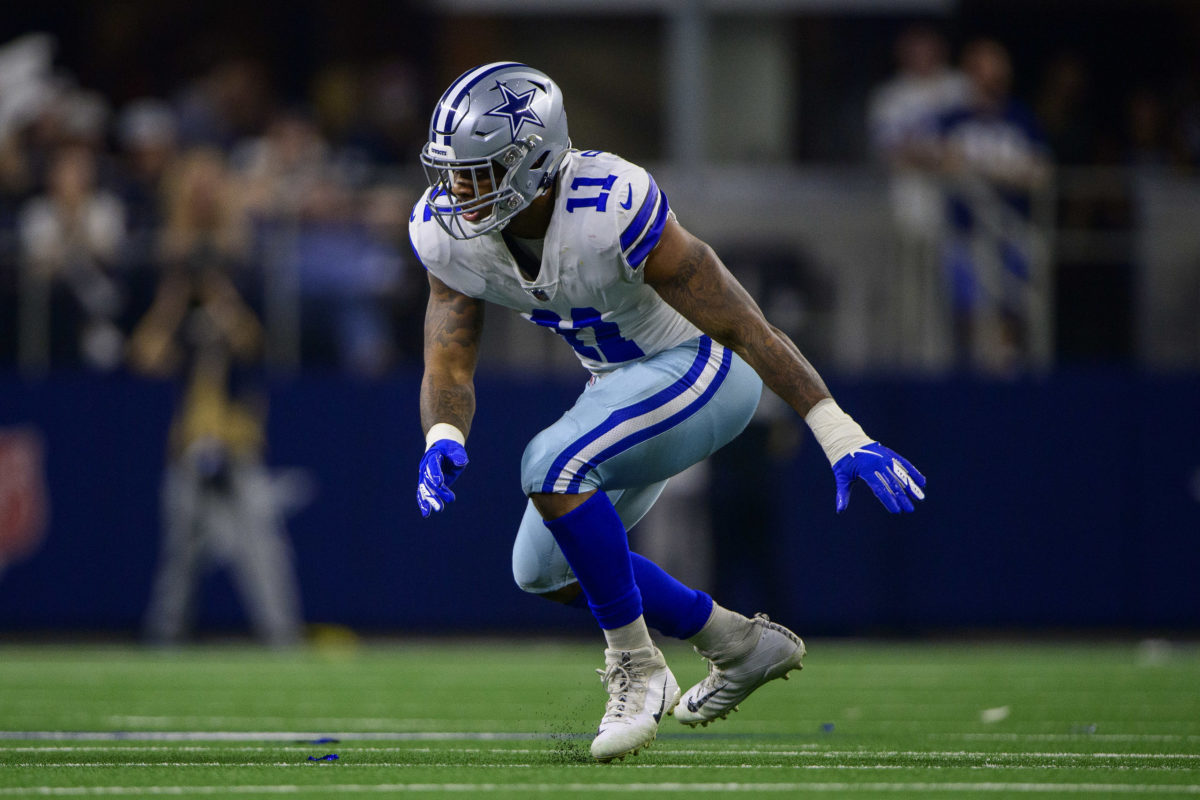 Micah Parsons ran away with Defensive Rookie of the Year honors in 2021. Additionally, he made a strong push to be NFL Defensive Player of the Year, too. Parsons made TJ Watt sweat in the award race, which the Steelers star eventually won.
Pro Football Focus is high on Parsons and his talent. In fact, the national media outlet tabs Parsons as the best linebacker in the league.
Is Micah Parsons already the game's best LB? ⭐️ pic.twitter.com/muQpzMSsrG

— PFF (@PFF) June 18, 2022
"(Parsons is) already the best linebacker in the NFL," PFF analyst Eric Eager exclaimed.
It is very difficult to argue that. Parsons, as mentioned, turned heads right out of the gate and became a nightmare for opposing offenses. He earned first-team All-NFL honors in his first season — while handling two different positions for the Cowboys!
Dallas wanted a cornerback in that 2021 NFL Draft; however, both Jaycee Horn (Panthers) and Patrick Surtain (Broncos) went off the board. The Cowboys then traded back and "settled" on the Penn State linebacker.
Easy to see that things are working out just fine for the Dallas Cowboys. Micah Parsons is a superstar-level player that looks to be a franchise building block for years to come.
Featured image via Kevin Jairaj-USA TODAY Sports