Dak Prescott is one of the most polarizing players in the NFL. That comes with the territory of being the quarterback of the Dallas Cowboys.
Prescott has established himself as a franchise quarterback. The Dallas Cowboys paid him as such, and there is no doubt that he is among the best signal callers in football.
Where he ranks among his peers, however, is up for debate.
The top of the quarterback rankings is pretty clear: Patrick Mahomes, Aaron Rodgers, Josh Allen, and Tom Brady. In whatever order is preferred. After that though is a mixed bag of opinions.
Prescott is largely viewed anywhere from No. 6 in the NFL to No. 10. He is likely to find himself somewhere in that range, give or take. A ranking compiled by ESPN has Prescott as No. 10 in the NFL, with voters voting him as high as No. 7, for instance.
Dak snubbed in QB tiers rankings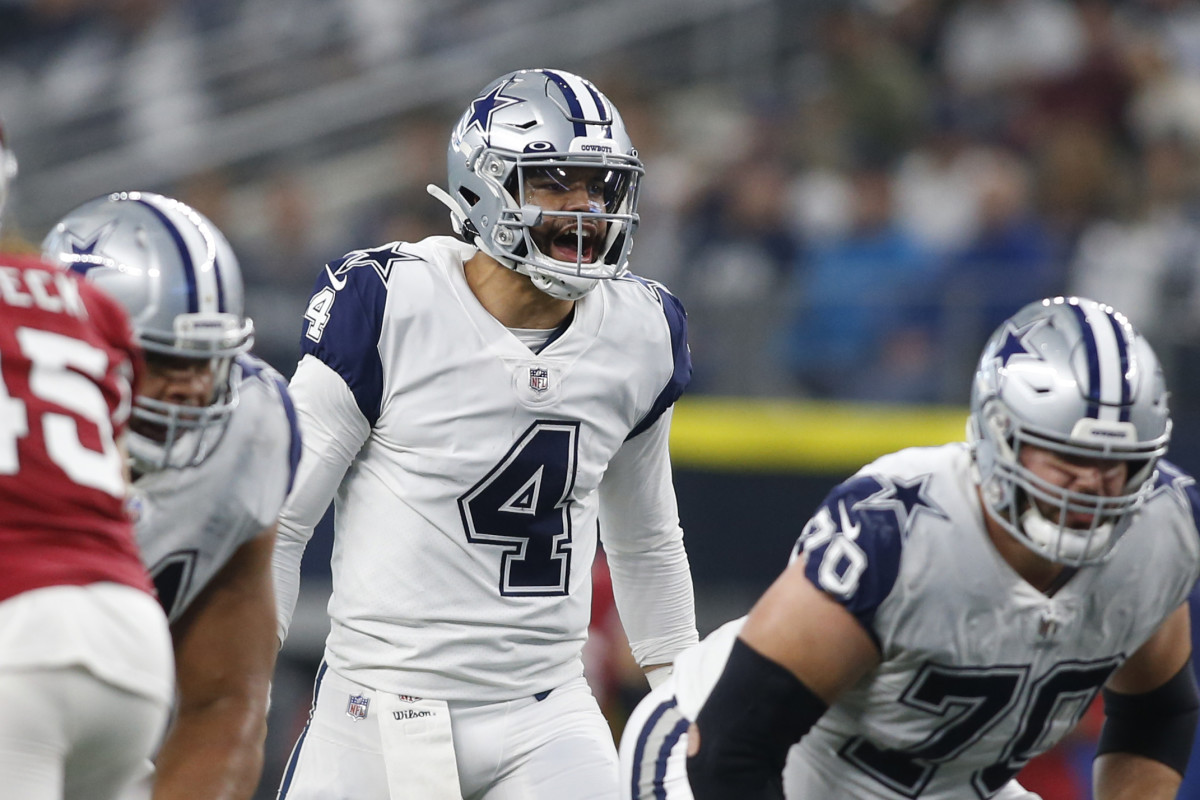 The Athletic has also released their own quarterback rankings ahead of the 2022 NFL season. Senior NFL writer Mike Sando releases a 'QB Tiers' piece every offseason just before training camp. The tiers are created with input from those around the league.
Prescott finds himself in tier two in the 2022 rankings. That itself is a fair ranking. However, Prescott is towards the bottom of that tier, as eight quarterbacks landed in this tier. For reference, five passers earned tier-one honors.
These rankings have Prescott outside of the top-10, at No. 11. Dak Prescott is behind the likes of Russell Wilson, Lamar Jackson, and Deshaun Watson, who didn't play last season. He lands ahead of Derek Carr and Kyler Murray.
The NFL describes Prescott as a "solid player." A head coach says that Prescott is a "good player" at the quarterback position.
"He played like how he always does," a head coach said. "He's a solid player. Really solid. (Prescott's) not going to change and all of a sudden become something more special. He's had a premium setup — premium offensive line, premium skill position players, and you know what he has done? He's been really solid and they've won a ton of football games. He has legitimate intangibles in terms of his leadership and toughness, and he's a good player."
There is a similar sentiment about Prescott from an NFL defensive coach:
"I don't think there is a major flaw in his game, but I'm not sure if he has like truly hit that upper echelon," a defensive coach said. "I think he is a very healthy 2, a 2-plus. He has never really made that leap. I have a lot of respect for Kellen (Moore), think he does a good job. It just seems like every time they have their chance to really put it together and elevate it, they fall short, so I don't know."
Considering Prescott and co.'s latest showing in the playoffs, it's easy to see why people would doubt their ability to take the next step. They're going to have to prove they can elevate to the standard of the top-tier teams in 2022 and the only way to do that is to beat good teams and win big games.
Which they've yet to do.
Where Prescott stacks up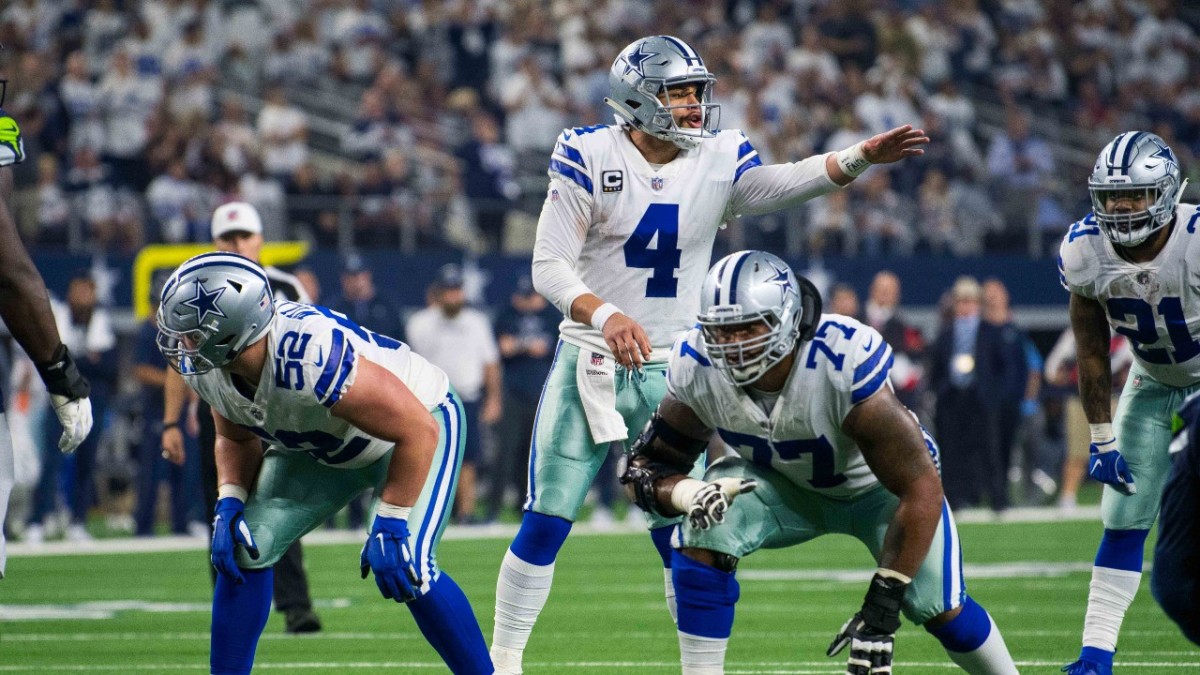 Dak Prescott began last season on fire. He looked as good as ever and the Dallas Cowboys were rolling. Unfortunately, a calf strain derailed the momentum for both he and the team down the stretch and in critical moments.
Sando points out that Prescott looked to be on his way to the tier one conversation with his performances.
"There was a point last season when Prescott seemed to be gaining as a potential Tier 1 candidate," Sando wrote. "Perhaps it was a calf injury that set him back."
It is fair to rank Prescott where he is in these rankings. It is also fair to say that he was snubbed by falling outside of the top-10. Regardless, Prescott is firmly in the conversation with the Staffords, Jacksons, and Wilsons of the NFL.
The 2022 NFL season will be a big indicator of where Dak Prescott ranks among his peers moving forward.
Featured image via Denny Medley-USA TODAY Sports