Training camp is just a few days away, and the Dallas Cowboys 2022 season. Meaning the tumultuous feelings surrounding the off-season are almost done, and the uncertainty of the 2023 season can start.
There is going to be a lot of reinvigoration and rollover since there will be plenty of new faces. There are a large number of rookie and newly added veterans to fill out the 90-man roster as a result.
Even with spots like quarterback, defensive end, much of the starting offensive line and secondary are all filled, particular areas of interest will be highlighted.
Spots on the team that will have significant effects on the team on all three phases of the game. It's even possible that some of these players mentioned will become starters down the line, while others are key for depth and rotation.
Running Back #3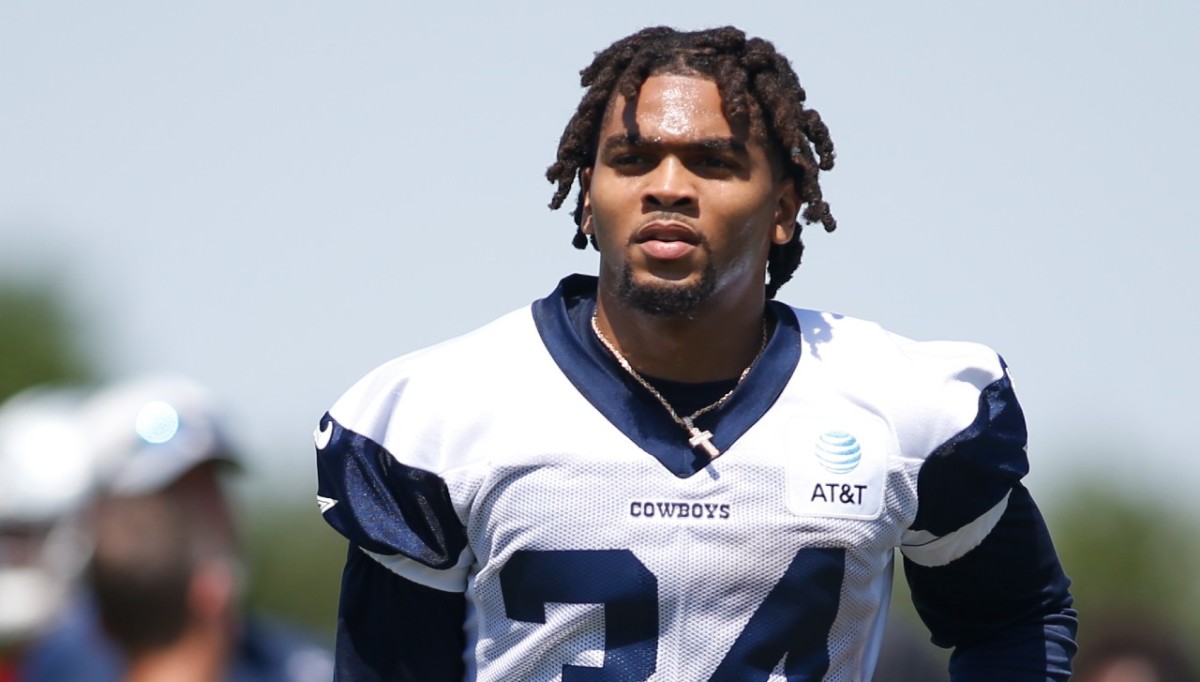 The backfield is expected to be hit primarily with a dose of Ezekiel Elliott and Tony Pollard. Both add value in the running and passing game, especially in a shared rotation. The question is if the Cowboys keep one more back, will it be a fullback, or an additional tailback?
Ryan Nall is the heavy favorite, being one of the very few free agent signings. He aids as a blocker, receiver and on special teams. However, Kellen Moore seems more than comfortable using an offensive lineman in leu of a FB.
Does this mean Rico Dowdle can regain his RB3 status he had before missing the 2021 season? His ability to play special teams and be used as a returner could free up more offensive snaps for Pollard.
But It's usually a telling sign when a team pays a hefty amount to an undrafted free agent. Such as Malik Davis, the UDFA from Florida, who is guaranteed $100K of his 2022 salary. He lacks down-field speed but has great inside running ability, as well as pass protection. The competition for the last spot will be tight.
Wide Receiver #4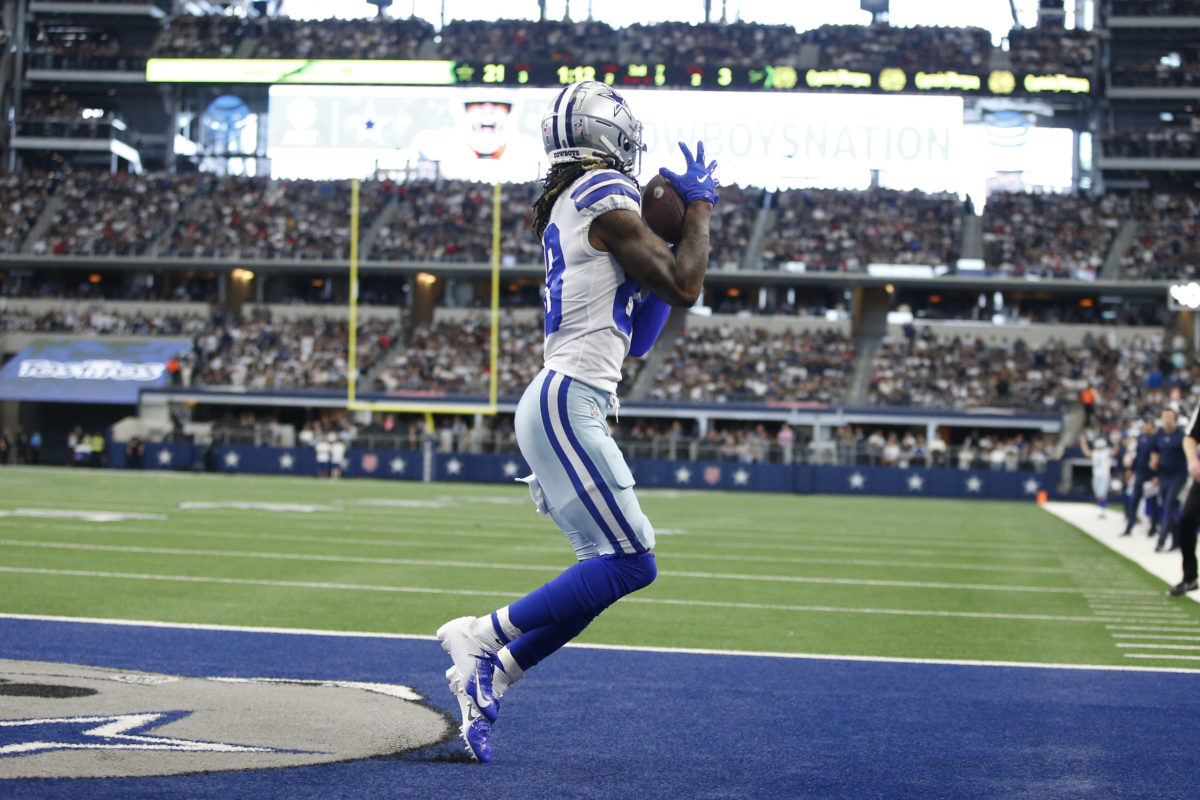 CeeDee Lamb is the Dallas Cowboys WR1. Michael Gallup will miss an undetermined amount of time. Potentially starting the season on the PUP list, meaning he wouldn't count against the official 53-man roster. That leaves rookie Jalen Tolbert and veteran James Washington as the other starting WRs. So who becomes the WR? The player who comes in relief of the starting trio, as Cedrick Wilson had done the previous two seasons.
Will Simi Fehoko, a rare combination of size and speed, flash any potential that the Cowboys have bet on him with? Noah Brown is the veteran presence, but only presents a special teams player who's limited as a receiver.
Maybe a younger player like TJ Vasher or Brandon Smith, who've each gotten the chance to take snaps with the first team offense due to injuries can follow up on quality OTA performances.
Not only will the WR4 spot need to be addressed, with how much the Cowboys offense uses four, but it will also be a question of depth. Going beyond just the starters.
Starting Left Guard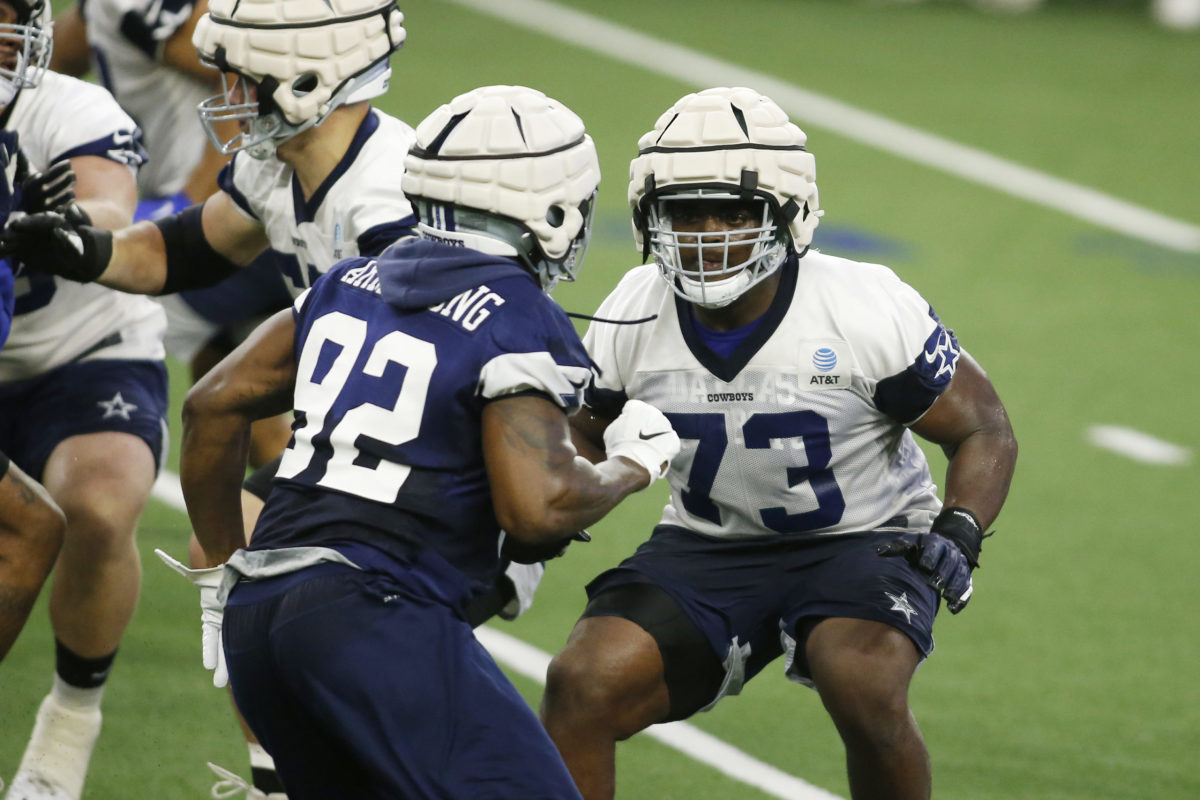 It seems like an almost forgone conclusion that first round draft pick Tyler Smith will be a starter. But where? Logically, he would be the plug and play starter at LG, but OTA's have yielded some eye opening results.
Connor McGovern, who's going into a contract year, took the majority of snaps with the first team at left guard. Smith, almost exclusively played the left tackle position, while also rotating inside.
The belief is that Smith will be the heir apparent to Tyron Smith. Depending how he looks in preseason games, the Dallas Cowboys may opt to utilize Tyron's remaining trade value. If Tyler Smith and McGovern look good enough on the left side, it could create a number of conversations that need to be had sooner than expected.
Primary Nose Tackle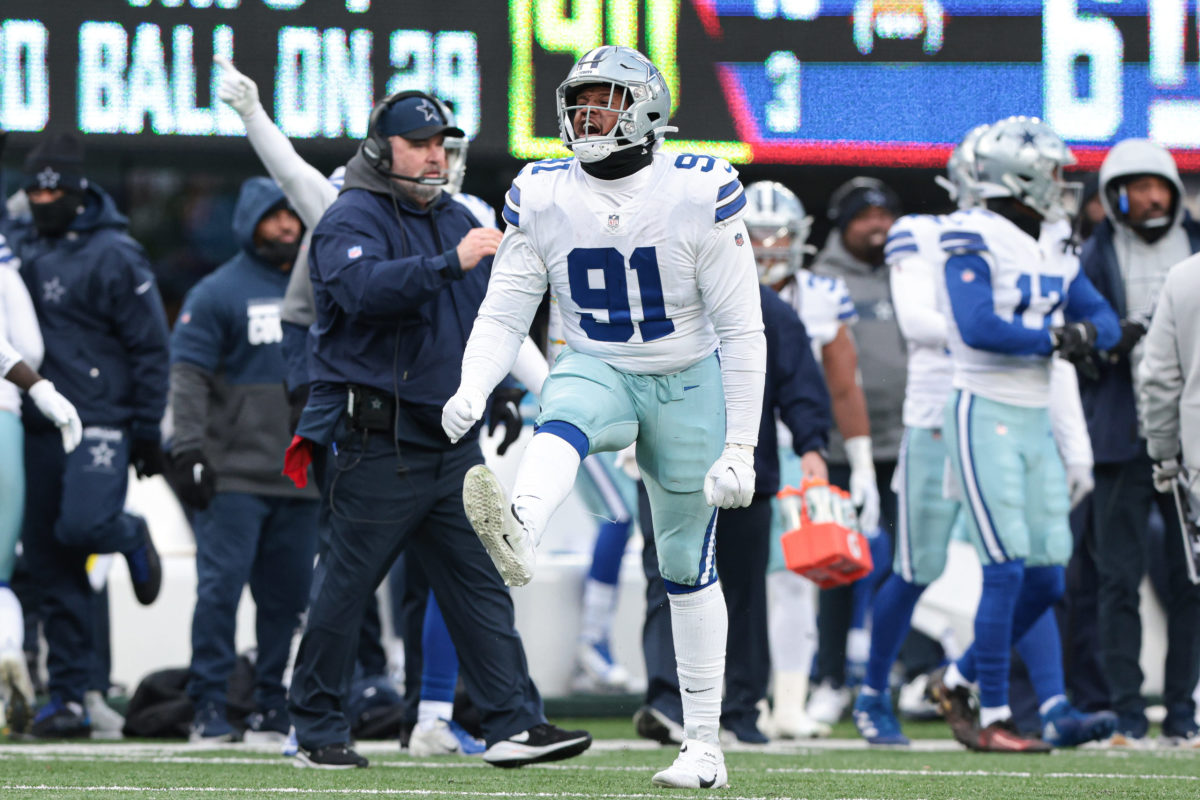 The Dallas Cowboys are flushed with quality players who can play the 3-technique defensive tackle position. Osa Odighizuwa, Neville Gallimore and Chauncey Golston, to name a few. However, it's the middle of the interior defensive line that's in question.
In theory, if the Cowboys wanted to have the most talented interior, it would be best to see if Gallimore can play at the 1-technique. He's beefed up during the off-season and could get looks there.
At the moment, only Carlos Watkins, Quinton Bohanna and rookie John Ridgeway are the pure nose tackles with a realistic chance to make the team.
Watkins is coming off a career year, but is back on only a one-year deal and will be 29 by the end of the season. It's possible Dan Quinn will want to get the younger players, Bohanna and Ridgeway, more time on the field to speed development. Considering the defense allowed the 10th-most yards per carry in 2021, the emphasis will be on fortifying the interior defense.
Starting Cornerback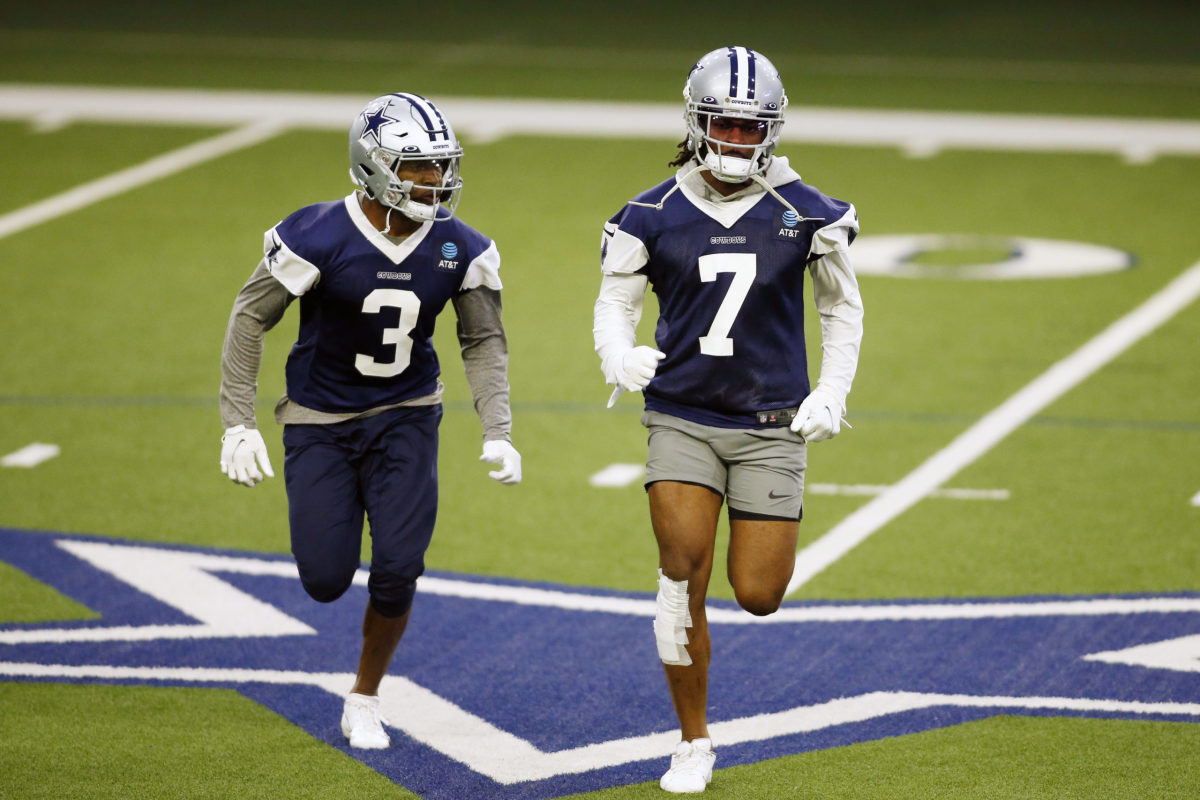 All-Pro CB Trevon Diggs is the only corner who's guaranteed a starting spot. Despite the legal issues that have affected second-year player Kelvin Joseph, there's no doubt that the other two starting jobs are open for competition.
Now that Joseph won't be charged, it's clear the coaches want to utilize his abilities in man coverage more. As we caught a glimpse of it in the final weeks of the season. Joseph will compete with Anthony Brown for the spot outside, across from Diggs. Even if Joseph gets the upper hand, Brown could still end up starting.
Brown is the Dallas Cowboys defense's more versatile defensive back. He can play in man and zone coverages, outside and in the slot as the nickel. Despite Jourdan Lewis being the better athlete and play-maker, both have an equal shot to start week one should Joseph push for an outside spot.
Depth at a premier position like corner is a good thing and could end up shuffling the lineups. Making it easier to eventually transition to the Diggs/Joseph era in the secondary.
Swing Tackle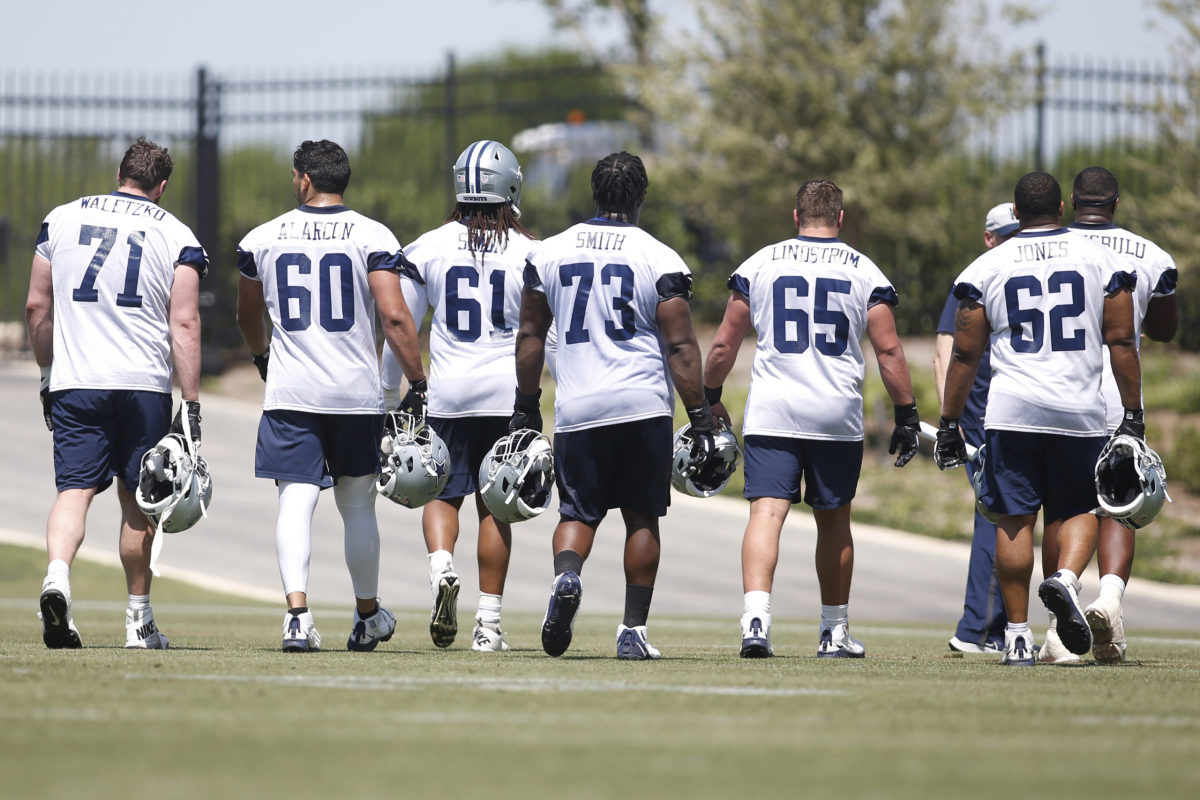 Owner Jerry Jones has made it abundantly clear that there won't be a veteran at swing tackle on offense. In fact, there are three realistic candidates for the job. None of whom have yet to take an NFL snap: Tyler Smith, Matt Waletzko and Josh Ball.
As mentioned earlier, Smith figures to be the likely heir to Tyron Smith's LT spot and has taken snaps in OTAs. With the probability that Tyron misses a game or more, it would make sense for the Cowboys to have the five best available offensive linemen. Even if it means kicking the rookie outside.
But what about the right tackle spot?
Smith is being utilized purely as a left side player. If starting tackle Terence Steele were to miss time, it would come down to Ball and Waletzko to fill in. While neither has been a significant standout, reportedly, Waletzko looks better early on. Ball has faced injuries and off-field concerns, so this would be his best bet to stay in the Cowboys future plans.
Despite not having an all-around swing tackle to play both sides, the Cowboys seem confident in their personnel. Even if it means it will take multiple players to fill minimal roles.
Kicker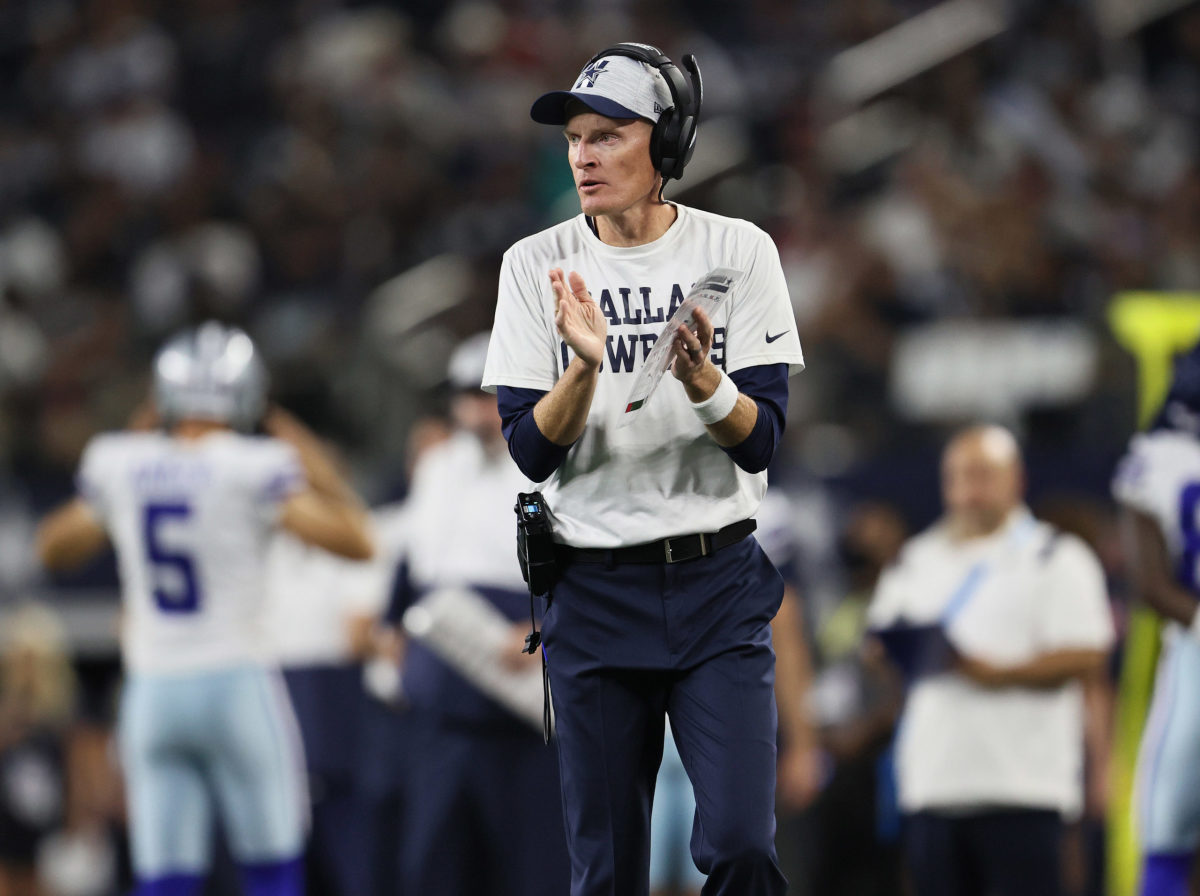 At the moment, undrafted rookie Jonathan Garibay is winning the job as the kicker. His power (career long of 62 yards) and accuracy (95% in 2021) in college has seemingly translated well enough to the NFL so far that the Cowboys were ok to waive Chris Naggar.
However, in order to keep the competition alive, the re-signing of Liram Hijrullahu does raise eyebrows. He did start in place of Greg Zuerlein in 2021, completing all five extra points attempted. Would they prefer a veteran who's shown reliability over a rookie with power and upside?
Kicker is a position often ignored until it's time to care. The Dallas Cowboys have experience enough of the last few seasons. Don't sleep on how important this battle is.
Mandatory Credit: Tim Heitman-USA TODAY Sports