As a whole, football is oftentimes called the "ultimate TEAM sport". This is especially true of professional football. Every week it takes 53+ men coming together and working as one to achieve victory in the NFL.
However, when you break the game down further, it ultimately comes down to individual matchups at various positions that will decide the final outcome.
Wide receiver vs. defensive back, offensive line vs. defensive line, running backs vs. linebackers are common matchups you will hear your favorite sports analysts debate throughout the season.
"Team x has the advantage over team y in this area so that's why they will win"
But there is one matchup that largely goes undiscussed every week and that is coordinator vs. coordinator.
KELLEN MOORE VS BILL BELICHICK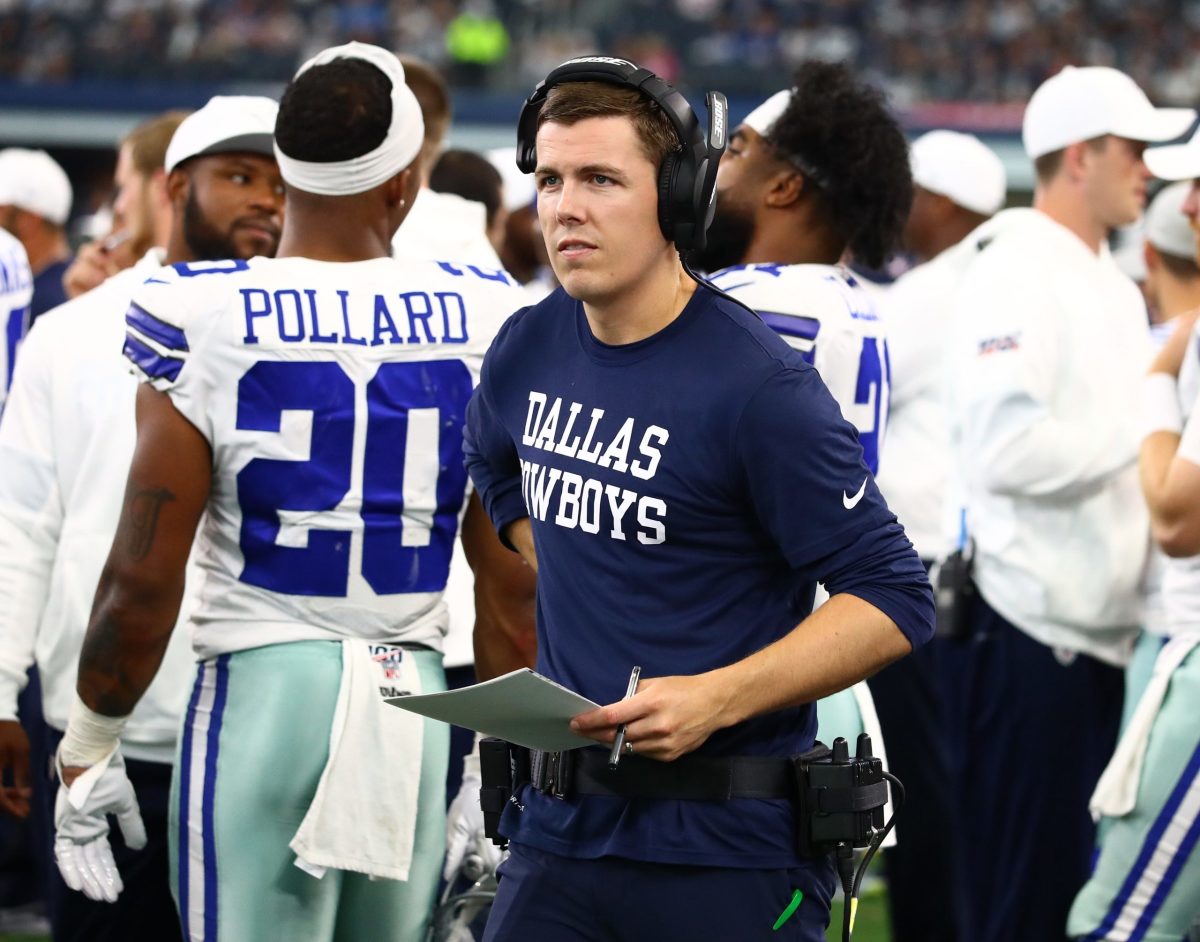 The Dallas Cowboys offense has been a juggernaut through five games of the 2021 season. Dak Prescott and company have averaged 34 points per game, 266 passing yards per game, and a whopping 173 yards rushing a game. Now while we all know players make the plays, this offense would be nowhere near where it is now without offensive coordinator Kellen Moore.
I love every single thing about this Ezekiel Elliott touchdown pic.twitter.com/5MX2WKNZfq

— Joey Hayden (@_joeyhayden) October 10, 2021
Moore has been nothing short of incredible through 5 weeks. He has shown the ability to change game plans week to week without missing a beat. After dialing up 58 pass attempts in week 1 against Tampa Bay's staunch run defense, Moore came back with 31 rushing attempts against a fierce Charger's pass rush and leaky run defense. Gone are the days of "this is what we do, we just have to execute better." Want to stack the box? Fine, meet CeeDee and Amari in the end zone. Want to play two deep safeties and take away the pass? Have fun absorbing body blows from Zeke before Pollard burns you up the gut.
I thought Kellen Moore was fantastic in the drive of the game against the Giants.
There haven't been many defensive coordinators that can slow this Dallas offense maestro by Moore down, however, Kellen and company will likely face their toughest test yet this weekend when they travel to Foxborough to take on the Patriots.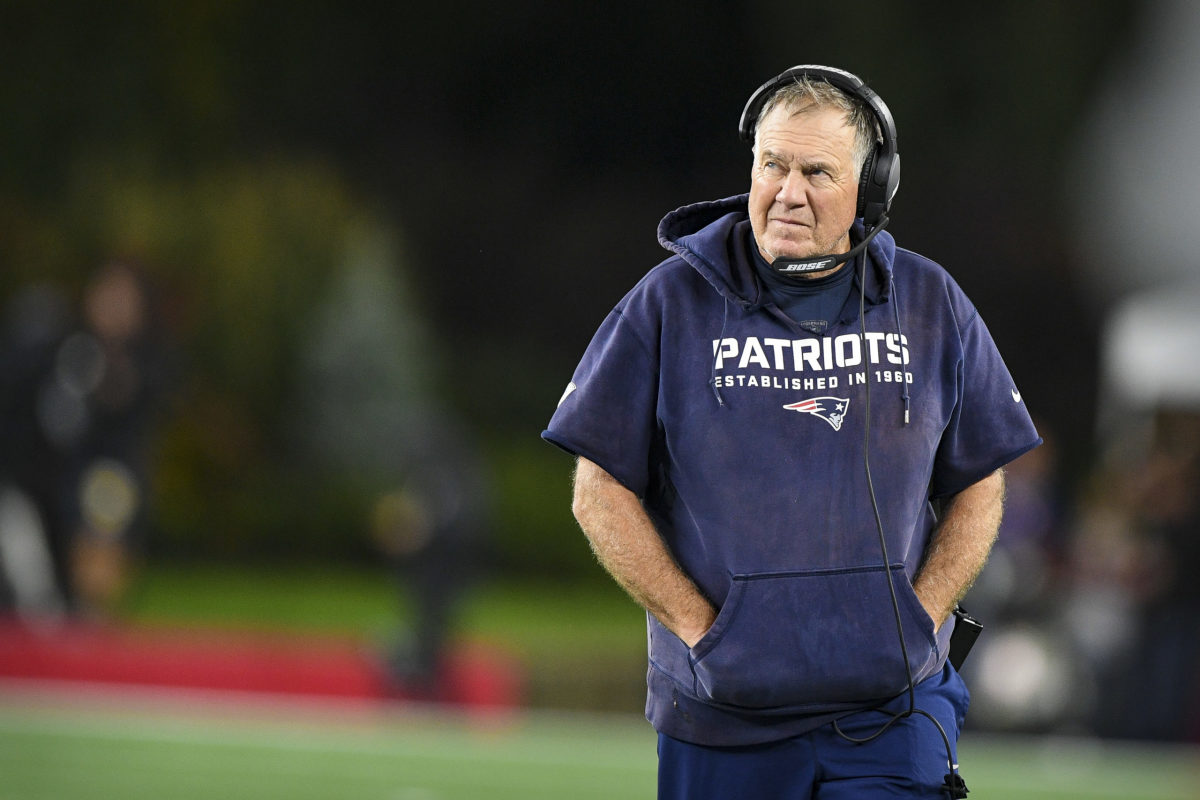 Bill's toughest test yet?
The Patriots don't list an official defensive coordinator on their website, but we all know who is the mastermind behind that unit. Bill Belichick is one of if not THE greatest defensive minds in the history of professional football. He is routinely going to take away an offense's best weapons and force you to find another way to beat him without your "bread and butter".
This game potentially sets up as a phenomenal chess match. As previously stated, Dallas has been able to adapt and attack defenses in a multitude of ways. So which aspect will Belichick try and neutralize first? The run? The pass? Is he going to come out blitz-heavy? Obviously, no one outside of the Patriots organization will know that answer until the game unfolds Sunday, but the way Kellen Moore responds to his opposing mastermind will likely dictate the outcome of this game.
The majority of games so far this season have resulted in Dallas coming out with a poignant game plan that focused on attacking the defense's weak spots, not necessarily highlighting Dallas' strengths. This week may be the first week this season where the initial game plan might not work against "the hoodie". Kellen may have to go to plan B, C, shoot maybe even plan D. Because one thing we know for certain is Bill Belicheck will have his defense primed and ready for it all.
Featured image: Bob Donnan-USA TODAY Sports
Editor: Tony Iosso