It is now the offseason for the Dallas Cowboys. A season that was once filled with a ton of promise came crashing down sooner that many expected.
Therefore, it is time to turn the page. The Dallas Cowboys have a lot of things to accomplish before the 2022 season kicks off. There will be undoubtedly be coaching changes, players in free agency, and some new ideas when the Cowboys take the field again.
Free agency will open before we know it, and the draft is right around the corner. The NFL truly never sleeps, and that is especially true for the Dallas Cowboys.
Fresh off disappointment, here are three things that the Cowboys must address before the 2022 season is here.
BOLSTER OFFENSIVE LINE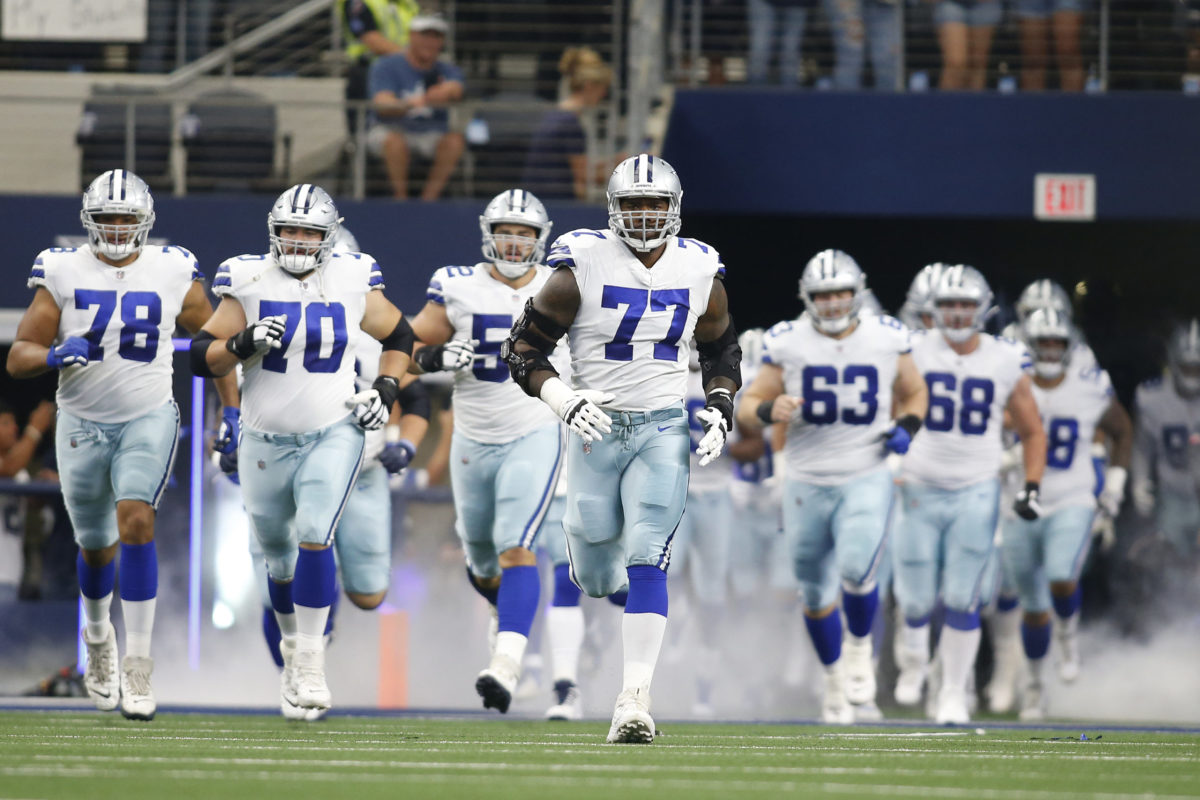 Once seen as one of the biggest strengths in football, the Dallas Cowboys offensive line has become a serious problem. Whether it be injuries, suspension, or anything else in a wide range of things, the Cowboys offensive line has been anything but that.
Tyron Smith is often injured and his age is showing. It remains to be seen how long he continues to play. La'el Collins missed five games this season and was not the force many had hoped he would be on the right side.
Easiest way to make this offensive line good again in my stupid opinion is probably La'el Collins at LG, Steele at RT, see if you can find a center.

— Jeff Cavanaugh (@JC1053) January 17, 2022
Aside from Zack Martin, the entire unit struggled at different times throughout the season. Perhaps moving Terence Steele — who played mostly well when given opportunities to the starting right tackle spot and shifting Collins to left guard is the move.
Whatever the case is, the Cowboys need to revamp and fix the line of scrimmage. Connor Williams is set to be a free agent, and Connor McGovern looked overwhelmed when stepping into the starting role.
San Francisco was not the only team to bully Dallaa on the line of scrimmage, but it did certainly open more eyes to the fact that it is a problem that the Cowboys must address.
LINEBACKER TO PLAY NEXT TO PARSONS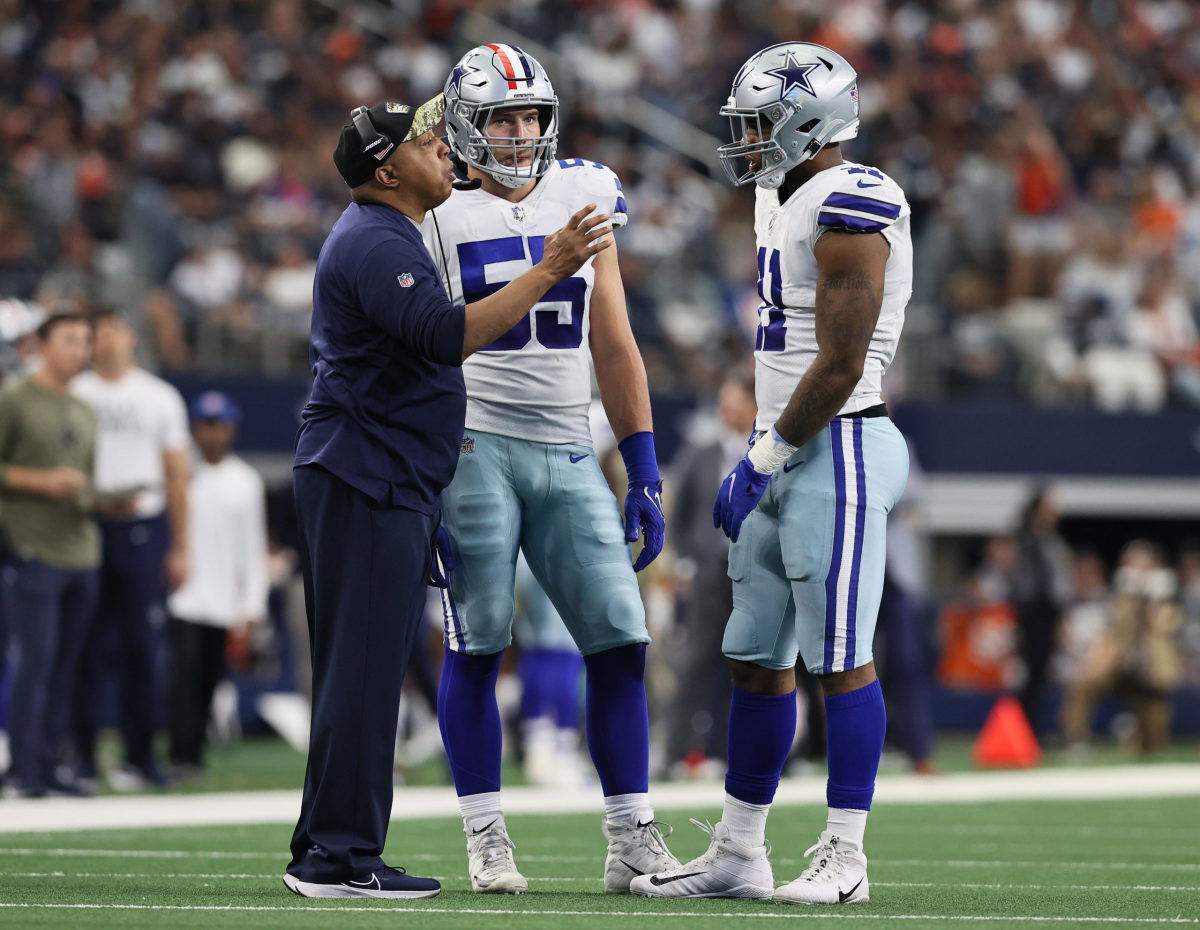 Micah Parsons emerged as a phenom during his rookie season. The former Penn State standout was a lock to win Defensive Rookie of the Year for the whole year and even made a serious run to win Defensive Player of the Year honors.
His versatility to play sideline-to-sideline and get after the quarterback made a huge difference for the Cowboys. Now, Dallas must add to its linebacker corps with athletes that complement Parsons well.
Nakobe Dean + Micah Parsons =

Match made in #DallasCowboys heaven. pic.twitter.com/uTRtmKGlrb

— PFF College Football (@PFF_College) January 13, 2022
Leighton Vander Esch played well down the stretch, especially versus the 49ers in the playoffs. Still, he has otherwise been a big disappointment and is set to hit free agency this offseason. What the price tag Vander Esch demands will be something to watch.
Jabril Cox is set to return from a torn ACL that ended his rookie season prematurely. Cox flashed when given opportunities, but he is still unproven and is coming off a knee injury. Dallas needs to go out into free agency or the draft and add a linebacker that can play next to Parsons.
Another linebacker that can cover in space and play sideline-to-sideline would do wonders for the Cowboys.
REPLACE GALLUP, WILSON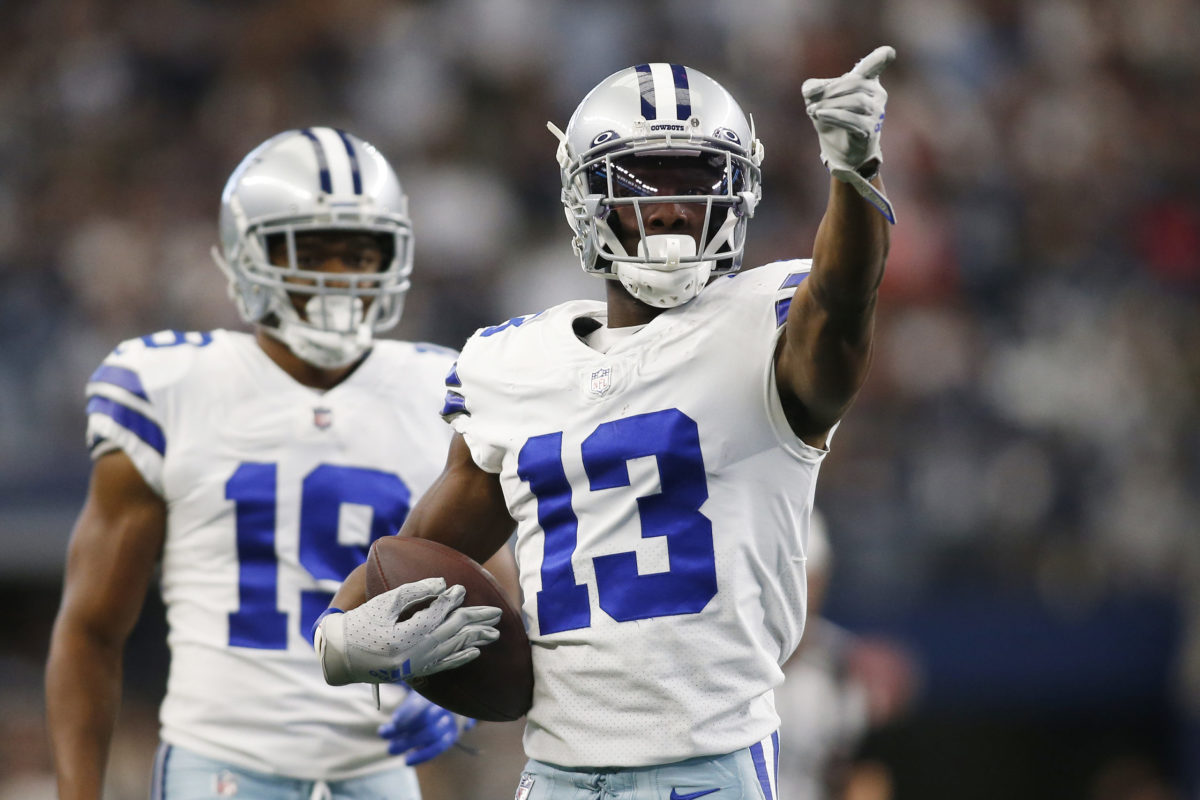 Wide receiver was viewed as one of the key strengths for the Dallas Cowboys entering the season. In fact, strong arguments were made that the Cowboys had the premier wide receiver trio in the league.
Fast forward to now, and the Cowboys have some work to do at the position. Michael Gallup missed much of the season due to injuries and is set to be a free agent. Cedrick Wilson played mostly well when filling in for Gallup, and he is a free agent as well.
CeeDee Lamb did not take the big step that many believed he would. Is that because expectations were too high, or were there some issues with play design and scheme in getting him the ball? Amari Cooper is expected to be back in 2022, but the Cowboys have a way out of his contract if they take that route.
We entered the season wondering what kind of contract Michael Gallup would get in free agency. Let's change that – What kind of contract will Cedrick Wilson (two TDs tonight) get? He's going to do well financially.

— Todd Archer (@toddarcher) January 9, 2022
Overall, the Cowboys need to add a wideout to the offense — especially with Dalton Schultz also hitting free agency. Whether that be re-signing Gallup (not very likely) or Wilson (more likely) to a team-friendly deal, adding a receiver through free agency, or spending draft capital, the Cowboys need another pass catcher in the offense.
Fortunately, the talent at wide receiver does not appear to be slowing down anytime soon. It is up to the Cowboys to take advantage and keep the offense being among the best in the league.
Featured image via Tim Heitman-USA TODAY Sports