A big rivalry inside the NFC East is set for Sunday afternoon, as the Dallas Cowboys host the New York Giants. Dallas holds a 3-1 record on the season, while New York is sitting at 1-3. Sunday gives the Cowboys an opportunity to create more separation in the division.
Dallas is on a three-game winning streak with wins over the Los Angeles Chargers, Philadelphia Eagles, and Carolina Panthers. New York, meanwhile, grabbed its first win of the season last week in dramatic fashion. The Giants came from behind to beat the Saints in overtime.
The game on Sunday will be a bit of a full circle. Dak Prescott gets to take on the same team that ended his season last year. Prescott suffered a season-ending ankle injury in a Cowboys week five win over the Giants last season. That is definitely one of the biggest storylines surrounding the matchup.
ADOREE JACKSON SAYS PRESCOTT IS ELITE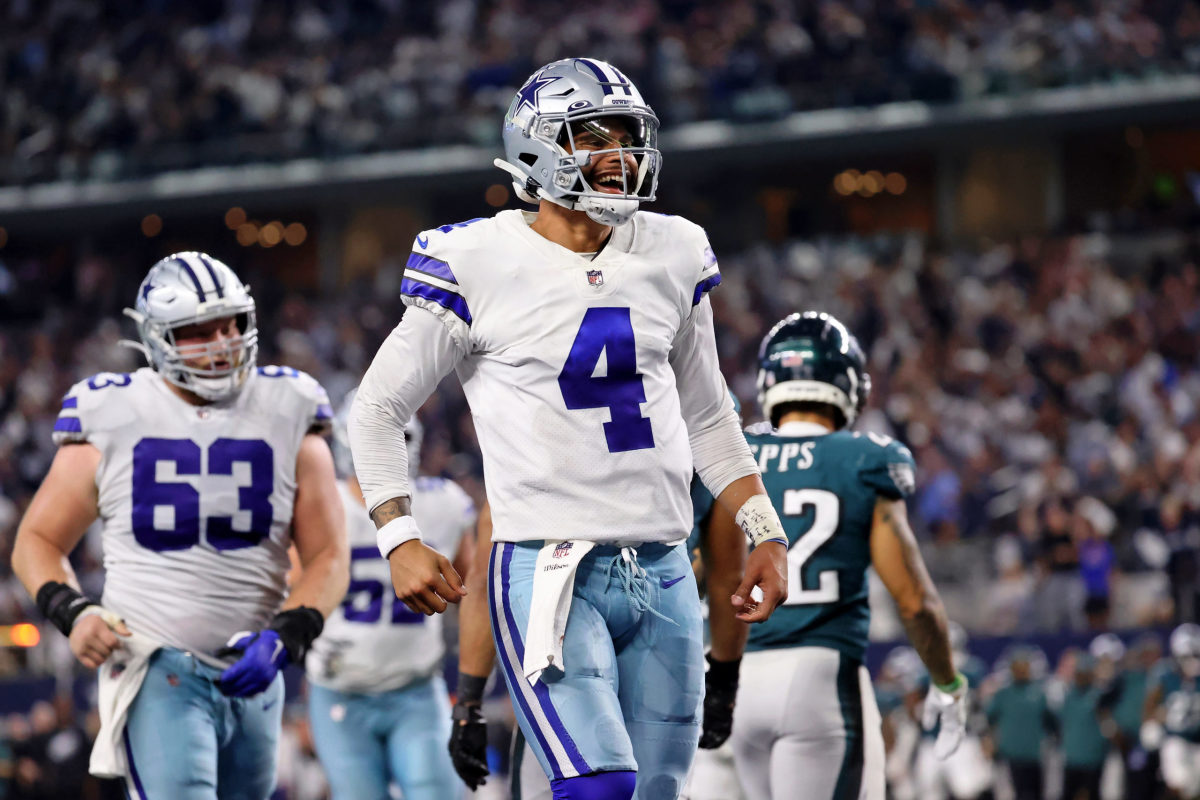 Dak Prescott has been on fire this season. He has not been putting up staggering numbers, but his efficient play and accurate passes have been very noticable. Prescott threw for 403 yards and three touchdowns in week one versus the Buccaneers.
Since then, defenses have respected Prescott's passing abilities and have opted to play two-high safeties to limit explosive plays.
New York Giants defensive backs James Bradberry and Adoree Jackson have taken notice of Prescott and the Cowboys offense. Bradberry said the Cowboys are having a ton of offensive success even without explosive passing plays. Jackson said similar things about Dallas.
It was in a positive manner, but interesting to hear Giants corners James Bradberry and Adoree Jackson use "dink and dunk" when talking about the Cowboys.

Via https://t.co/2ICDbyWSqJ pic.twitter.com/8czAFWgBxi

— Bobby Belt (@BobbyBeltTX) October 7, 2021
Jackson, who signed with the Giants this offseason noted all of the things that Prescott does well. He says that the Cowboys passer is "an elite quarterback".
"I feel like he's an elite quarterback," Jackson said about Prescott. "They've given him the keys to the offense. He's able to dink-and-dunk, throw the deep ball, medium ball, or hand it off. So, he does a great job."
It is clear that Dak Prescott has earned the respect of defenses. Rival defensive backs are seeing all of the different ways that Prescott can beat them. Prescott is in full control, and it has been extremely fun to watch.
Both teams will be looking to grab an important NFC East victory on Sunday at AT&T Stadium. We will see how the Giants plan on trying to defend Dak Prescott and the Cowboys offense.
Featured image via Brad Penner-USA TODAY Sports