The Cowboys did a nice job of infusing their team with promising talent in the 2022 NFL draft with guys like guard Tyler Smith, defensive end Sam Williams, wide receiver Jalen Tolbert, and Damone Clark. This was a continuation of what they did the previous two drafts, which brought several starters to Dallas.
Recently, Pro Football Focus has taken notice of what the Cowboys have done in terms of building their roster. On Tuesday, they dropped a list of the NFL's top 25 players under the age of 25, and sure enough, the Cowboys' presence was a strong one.
No. 6: LB Micah Parsons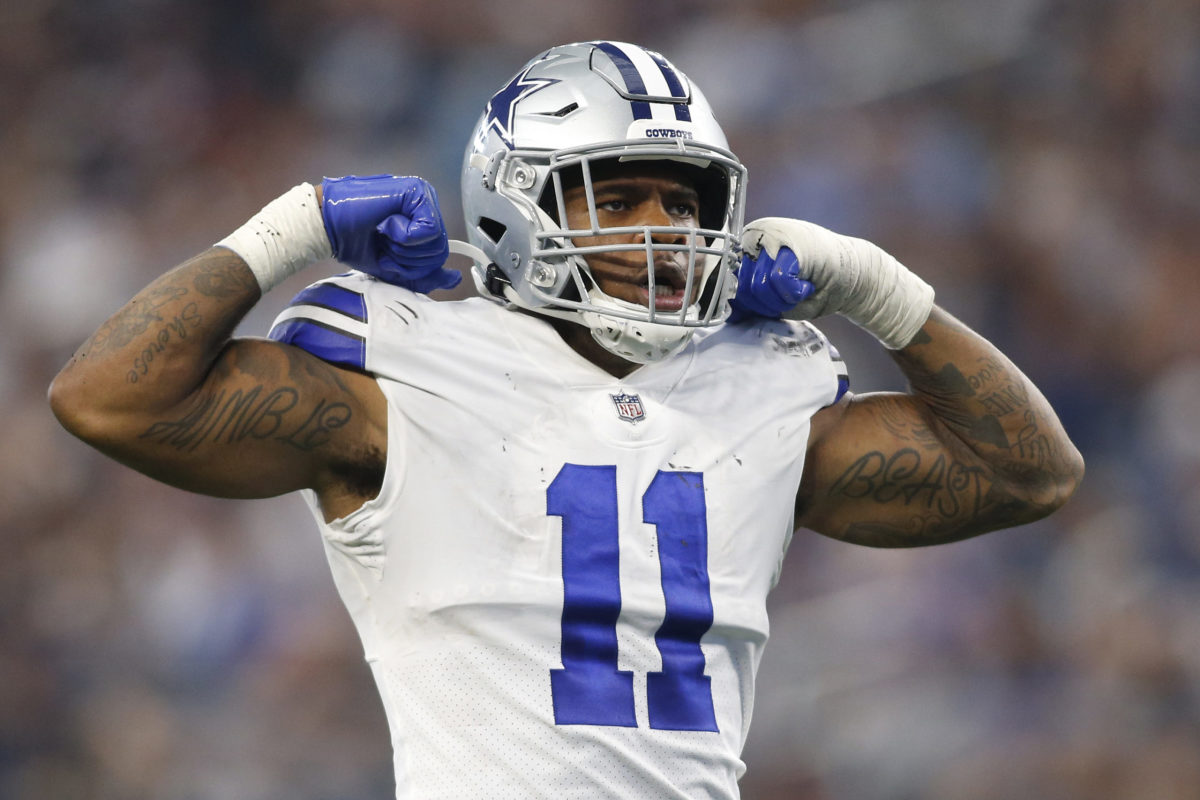 "Parsons was simply sensational in his rookie season. After much debate about what position he would play — defensive end or off-ball linebacker — Parsons not only played both but thrived at each with an 87.6 overall defensive grade and a 93.0 pass-rush grade. When you remember that he opted out of his final season at Penn State and that 2021 was his first real football action in two years, it makes Parsons' rookie campaign even more impressive."
This was an obvious selection. Parsons wasted no time displaying his dominance as a rookie. He recorded his first sack in his second game, and the floodgates opened. By season's end, Parsons had racked up 13 sacks, including a six-game stretch from Week 9 to Week 14 in which he tallied 9.5 sacks.
Parsons also added 84 tackles (20 tackles for loss), 30 quarterback hits, three forced fumbles, and three passes defended. This led to First-Team All-Pro honors and a Defensive Rookie of the Year Award. Parsons is the unquestioned face of the Cowboys' defense, and he's already one of the best players in the NFL.
No. 17: WR CeeDee Lamb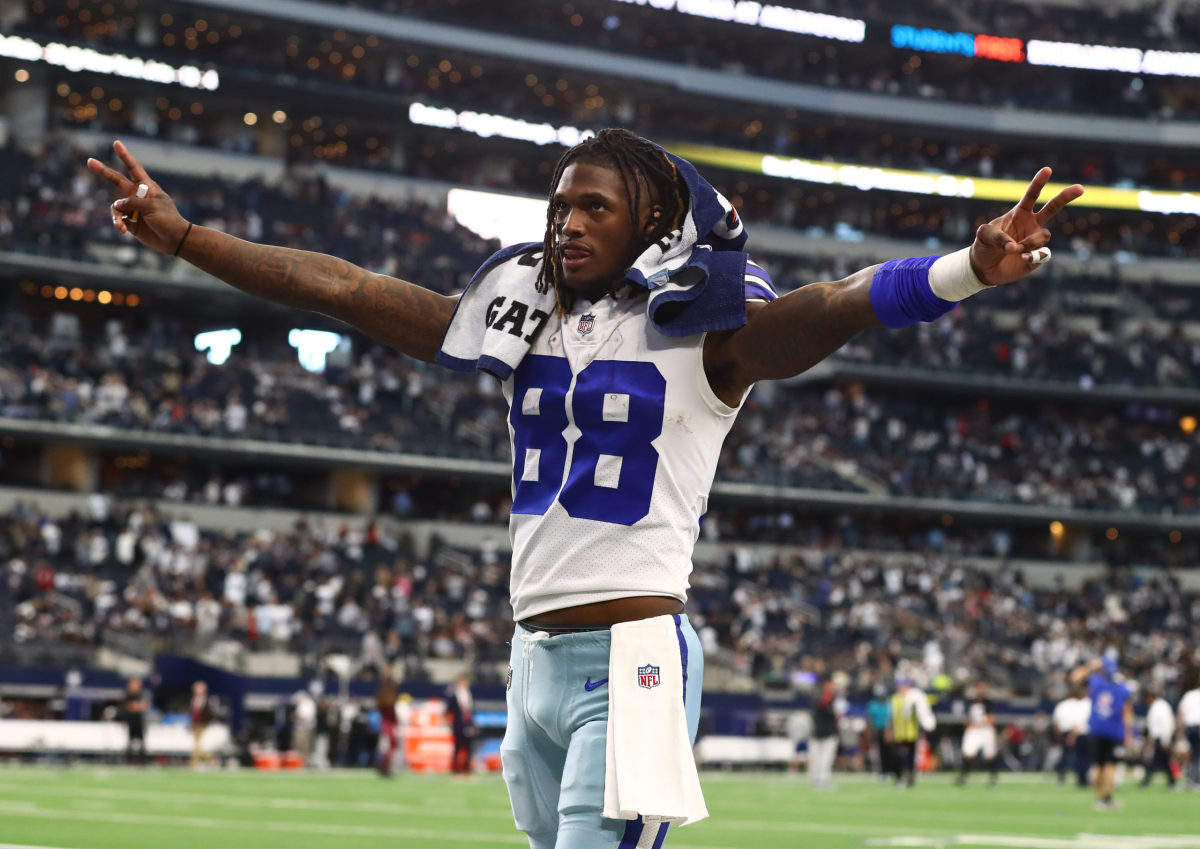 "After two solid seasons for Lamb in 2020 and 2021, he has the chance to really break out as a superstar this upcoming year. Lamb recorded 935 and 1,105 receiving yards in each of his past two seasons, which shouldn't be viewed as a disappointment in any way. But now, with Amari Cooper gone, Lamb will be viewed as the unquestioned WR1 in a potent Dallas passing offense. He is one of the most talented young receivers in the game, and we're expecting a career year in 2022."
The Cowboys had to be shocked when Lamb was still on the board when they were on the clock with the 17th overall pick in the 2020 NFL draft. Lamb became the first receiver in league history to have at least five receptions in his first six games and became the first Cowboys receiver with two 100-yard performances in his first five games.
Lamb can line up in the slot or on the outside which makes him difficult to gameplan for. He's done nothing but get better since he's come into the NFL, and with Dak Prescott and the offensive line healthy, Lamb shouldn't have any problem continuing his progression which could lead to another Pro Bowl nod.
No. 25: CB Trevon Diggs
"In 2021, no cornerback in the NFL recorded more interceptions than Diggs, who had 11. The next closest snagged eight. On the flip side, no cornerback in the NFL gave up more receiving yards than Diggs, who yielded 1,016. The next closest surrendered 862.
Diggs is a boom-or-bust player by nature in how he plays. He flirts with fire on a snap-by-snap basis, baiting quarterbacks and playing in ways that sometimes make him a hero and other times make him a villain. He makes this list because those ball skills bring a ton of value, and if he can be more controlled in his coverage game while still knowing when to get aggressive and take the right chances for turnovers, he has the talent to shoot up this list."
Diggs was chosen with the 51st pick in the second round in 2020, just one selection after Lamb. After some early growing pains, Diggs recorded three interceptions in his final five games. Diggs would continue that success in 2021 as he snagged an interception in each of the first six games (seven total) and went on to receive First-Team All-Pro honors.
As a former wide receiver (played the position in high school and his freshman year at Alabama), Diggs knows the nuances of the position, which help him immensely in coverage. He's still a work in progress, but with 14 interceptions in his first 28 career games, it's safe to say that Diggs is ahead of the curve.
Perhaps the most impressive feat of all, however, is the fact the Cowboys are tied with the Buccaneers for the most players on this list with three apiece. All six will certainly have a hand in their respective teams' outcomes, as well.
A stud linebacker and cornerback on defense and a rising star at wide receiver, who have all made the Pro Bowl within their first two seasons. One thing is for sure, the Cowboys know how to find talent in the NFL draft.
Feature image via Tim Heitman-USA Today Sports