Dak Prescott and Patrick Mahomes will get most of the headlines when the Dallas Cowboys take on the Kansas City Chiefs. The two quarterbacks are among the best in the league and are big reasons why each squad has Super Bowl aspirations.
That said, the two defenses will play a key role in determining the victor of Sunday's matchup.
With the Cowboys making some changes along the offensive line, Kansas City star defensive lineman Chris Jones has a chance to make a big impact on the game. It is key for the Cowboys to neutralize the Pro Bowl defender as best as they can.
Mike McCarthy has made the decision to replace Connor Williams on the offensive line. Connor McGovern is set to step into the starting left guard role next to Tyron Smith. It is logical to believe that the Chiefs will deploy Jones right over McGovern.
That will be a huge challenge for the third-year lineman.
As soon as Chris Jones moves back to DT, he records his best grades of the season. Week 9 was at LDT, week 10 at DRT. I trust they'll wanna play him against McGovern, not Martin. I expect McGovern and Biadasz to handle, honestly. #DallasCowboys pic.twitter.com/yYlMqikBZn

— jonathan (7-2) (@chivoo42) November 19, 2021
COWBOYS MUST WIN LINE OF SCRIMMAGE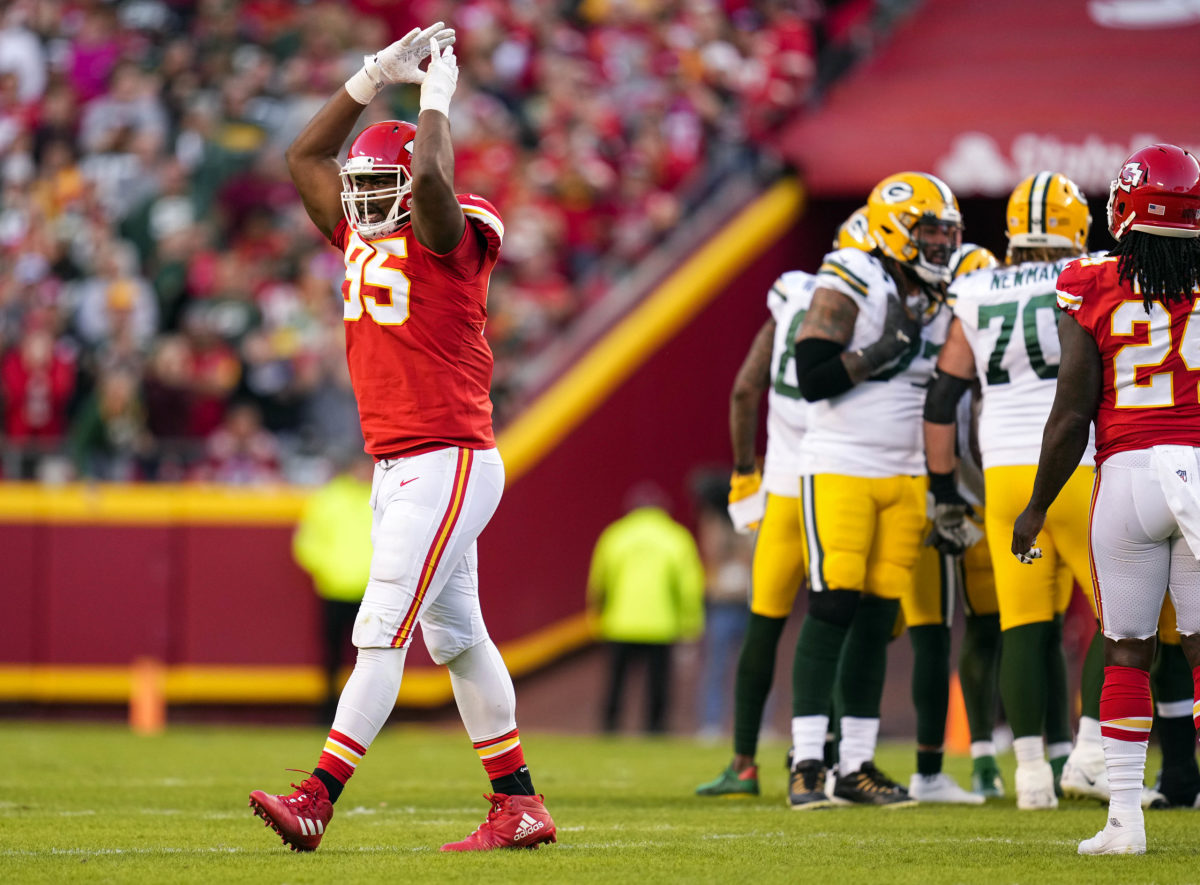 Jones is a dominant player that has the ability to take over games. He is a plus pass-rusher as he gets after the quarterback at will and is one of the best in the league at deflecting passes at the line of scrimmage.
He is so good along the defensive line that the Chiefs even used him at defensive end earlier in the year. Jones is extremely versatile and can find several different ways to impact the action.
Kansas City maintains the lead tonight thanks to players like Chiefs defensive end Chris Jones.#NextGenStats powered by @awscloud pic.twitter.com/PmpH8NbmbF

— Sunday Night Football on NBC (@SNFonNBC) November 15, 2021
This will be a key matchup to watch. The Cowboys obviously have confidence in McGovern by inserting him into the starting lineup. It is illogical to believe that McGovern will be able to shut down Jones — or even win the matchup — but he must limit the damage.
Dallas should be able to use Jones' aggressiveness against him in the run game. Ezekiel Elliott and Tony Pollard will have opportunities to find success. However, Jones is so good at pressuring the quarterback that he has the ability to change the game.
Dallas will likely throw multiple bodies at Jones in pass protection, with center Tyler Biadasz helping out McGovern. No matter the case, Dallas must be able to find a way to slow Jones down and limit his impact.
Dictating the line of scrimmage is crucial in a game like this. Neutralizing Chris Jones will be key in the Cowboys winning that battle.
Featured image via Mark J. Rebilas-USA TODAY Sports