The Dallas Cowboys grabbed an important road win over the New Orleans Saints on Thursday night. It is never easy going into the Superdome and leaving victorious — regardless of how banged up the Saints are.
Dallas used an impressive defensive effort — despite Taysom Hill becoming the first quarterback to rush for over 100 yards against the Cowboys — to get out of New Orleans with a win. With Dan Quinn stepping in for Mike McCarthy, the defense forced four interceptions. The Cowboys flew all over the field and took advantage of an Alvin Kamara-less Saints offense.
Micah Parsons continues to be a star, and Trevon Diggs grabbed his ninth interception of the season. There is a lot to be excited about on that side of the ball, especially since Randy Gregory, Neville Galliore, and others are expected to be back on the field soon.
The issue, strangely enough, is on the other side of the ball.
COWBOYS OFFENSE CONTINUES TO STRUGGLE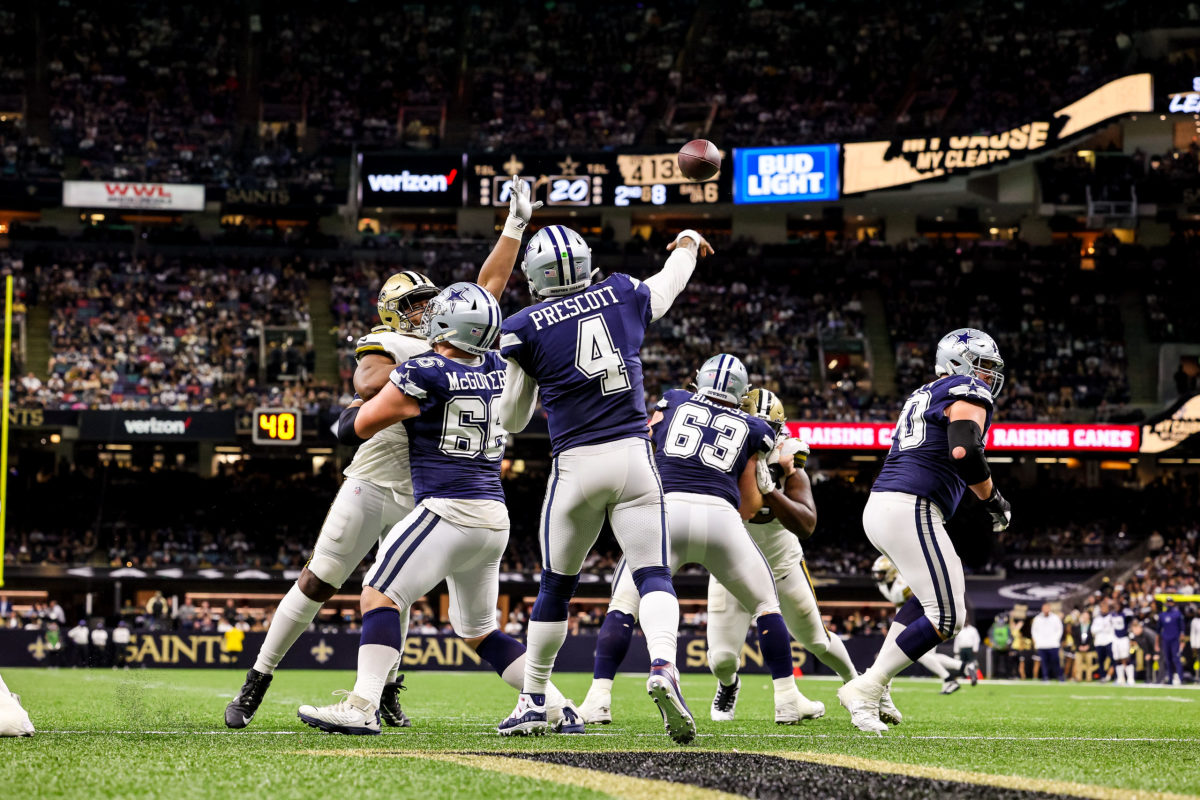 The Dallas Cowboys offense looked to be, arguably, the best unit in the league during the first stretch of the season. Dallas was putting up points on anybody and everybody, and Dak Prescott was firmly in the MVP discussion. The last month or so, however, has been a much different case.
In the five games since Prescott missed the Sunday Night game against the Minnesota Vikings, the Cowboys are averaging just over 23 offensive points per game. Prescott looks off, Ezekiel Elliott is clearly not 100-percent, and the offensive line has struggled.
Some of the offense's woes can be attributed to injuries to important players. Key contributors such as Amari Cooper, CeeDee Lamb, and Tyron Smith have missed a game or two during the latest stretch. The offense has looked out of sync without those players on the field.
Play-calling is another point of criticism. Dallas has been running more on first down and has not really allowed Prescott to get into much of rhythm early. As much praise as Kellen Moore received early on, he is certainly appropriate to criticize now.
Kellen Moore has been all the way out of his bag for about a month now.

It's silly how people want to replace McCarthy with him.

— RJ Ochoa (@rjochoa) December 3, 2021
REASONS FOR HOPE — AND FOR DOUBT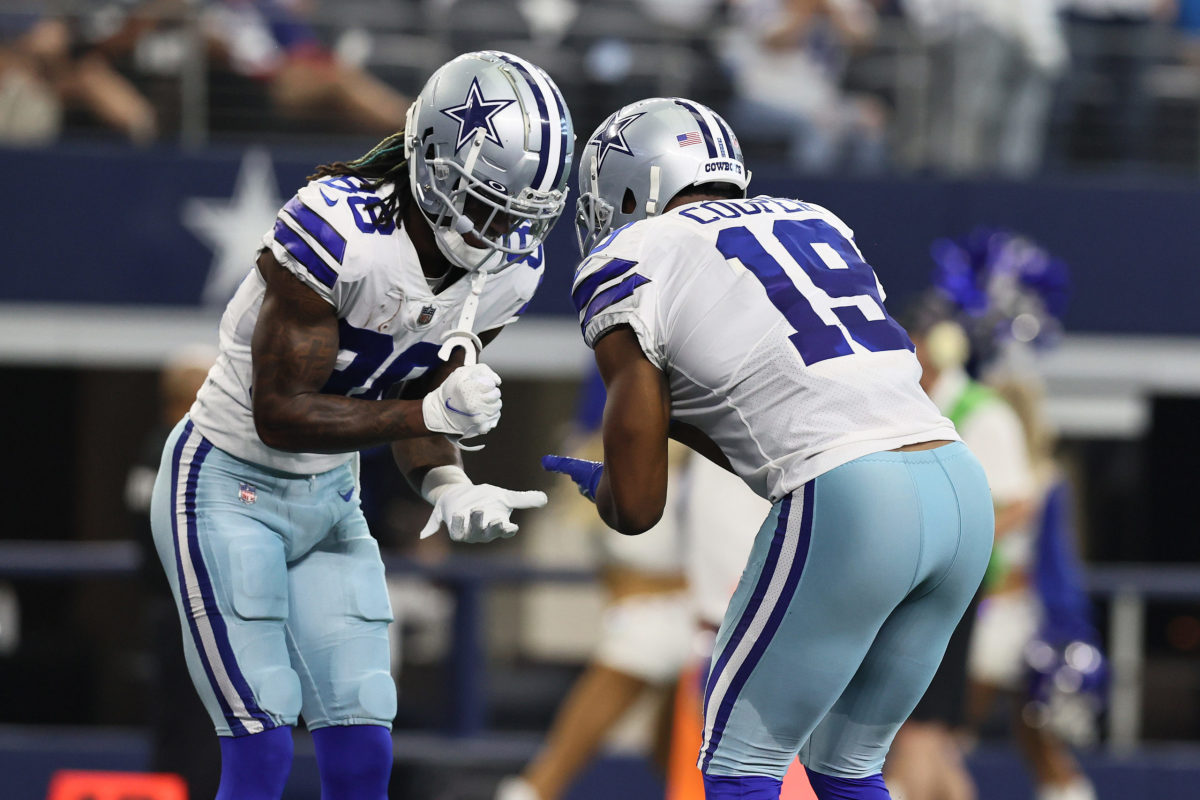 The good news is that the Dallas Cowboys have time to fix its issues. Dallas has a mini-bye before playing Washington next Sunday. Perhaps the time off will allow players to heal and give the coaching staff an opportunity to self-scout and improve on different things.
We know that the talent is there. The Cowboys have a top-10 quarterback — who had been playing elite football prior to this stretch — with a plethora of weapons. CeeDee Lamb continues to look like an emerging star, Amari Cooper is always a real threat, and Michael Gallup is the big-play target. Tony Pollard adds some much-needed juice, too.
It's a long season and a stretch like this was bound to happen — especially since the Cowboys just finished a four-game stretch in just 19 days. The team is obviously beat up, including Prescott — who could still be dealing with the calf strain injury that sidelined him from real activity for two weeks.
The doubt factor is that what if Prescott does not get back into his groove? What if Kellen Moore's recent stretch of play-calling is what we see moving forward? Can the offensive line be trusted? Ezekiel Elliott looks like a shell of himself, making it strange that the Cowboys refuse to rest him. There are certainly real questions that need to be answered fast.
Dallas Cowboys football will be back in nine more days. We'll see if the offense can find its mojo for the stretch run of the season.
Featured image via Stephen Lew-USA TODAY Sports