The Dallas Cowboys have locked up a playoff spot and will host a first-round game thanks to winning the NFC East. Unfortunately, that first-round opponent just became a bigger challenge after the Cowboys fell to the Arizona Cardinals in week 17.
Dallas entered week 17 as the no. 2 seed in the NFC. The Cowboys controlled its own destiny to the second seed in the conference and were just one game back from the top seed. The loss to the Cardinals, however, dropped the Cowboys to the no. 4 seed in the playoff standings.
There remains a small possibility that the Cowboys could grab the second- or third-seed, but it is overwhelmingly likely that Dallas will sit in the fourth spot when the postseason begins.
COWBOYS LIKELY TO PLAY CARDINALS AGAIN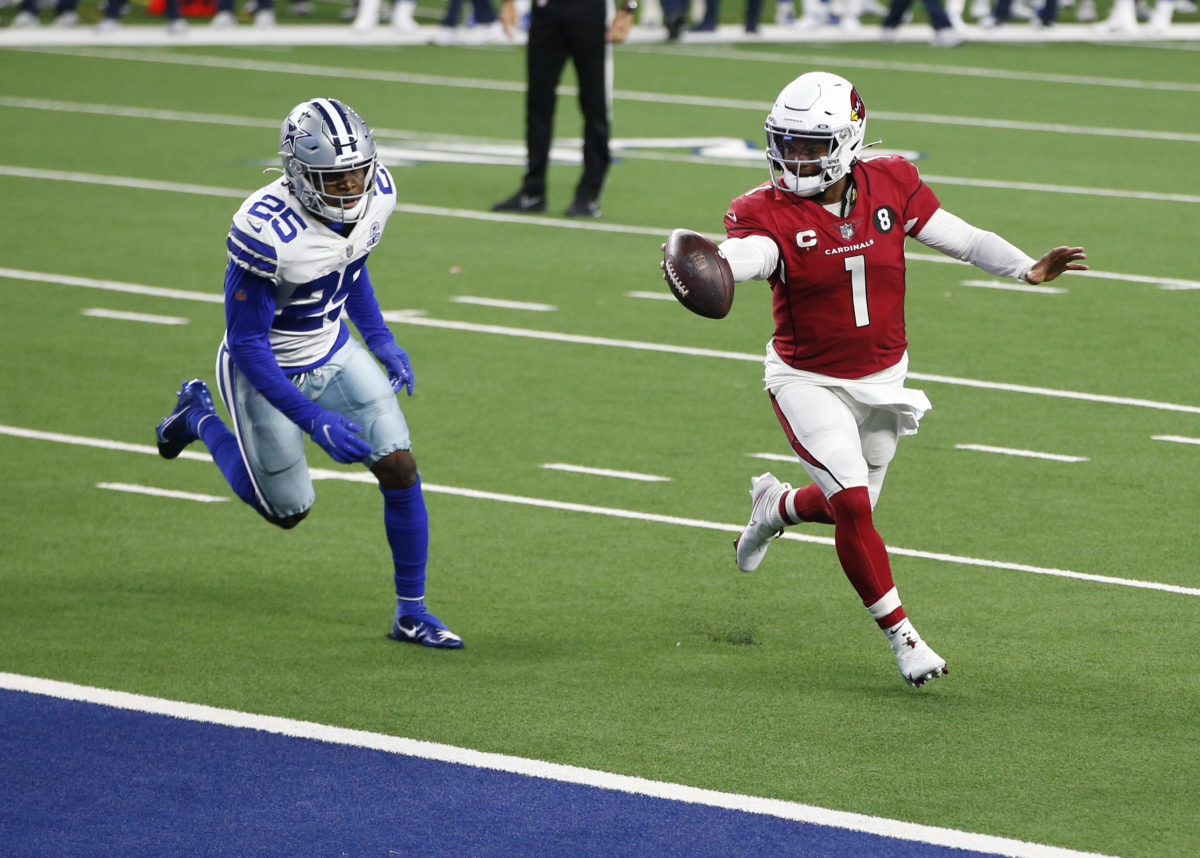 That means that the Cowboys will host the runner-up of the NFC West: the Los Angeles Rams or the Arizona Cardinals. On the assumption that the Rams beat the 49ers in week 18, Dallas will take on Arizona in a rematch.
Of all the possible matchups in the Wild Card round, the most probable by far is Cardinals vs. Cowboys at AT&T Stadium.

There's a roughly 7 in 10 chance we get a rematch of this week's game in the playoffs. https://t.co/0wGCG03IBm

— Cowboys Stats & Graphics (@CowboysStats) January 3, 2022
A rematch has two sides of the coin. For one, the Cowboys have seen what the Cardinals can do and know what to expect from Kyler Murray. On the other hand, Murray has unreal success inside AT&T Stadium and the Cardinals will undoubtedly be playing with a ton of confidence.
Dallas playing Arizona in the Wildcard Round is a pretty safe bet. Looking down the road, the path to the Super Bowl just became drastically more challenging.
The Cowboys would need to get through Murray and the Cardinals before likely playing Aaron Rodgers in Lambeau Field and then either the Rams or Tom Brady and the Buccaneers on the road. That is as big of a gauntlet as it gets in the NFL.
Start preparing for another matchup with the Cardinals in the opening round of the playoffs. The Cowboys will have no excuse to not be ready this go around.
Featured image via Tim Heitman-USA TODAY Sports