It is still bitter swallowing the pill that was the end of the 2021 Dallas Cowboys season. As season that was initially filled with hope and excitement ended in a first-round exit and utter disappointment.
There are a handful of things that we can take away from the Cowboys' season. The defense was much better than many could have realistically anticipated. The offense, meanwhile, fell on its face down the stretch.
A Dallas Cowboys offseason is always filled with interest and intrigue. With lots of moving parts, this one will be no different. Below, are a handful of things — aside from costly penalties — that the Cowboys can take away from the up-and-down 2021 campaign.
OFFENSE DISAPPOINTED WHEN IT MATTERED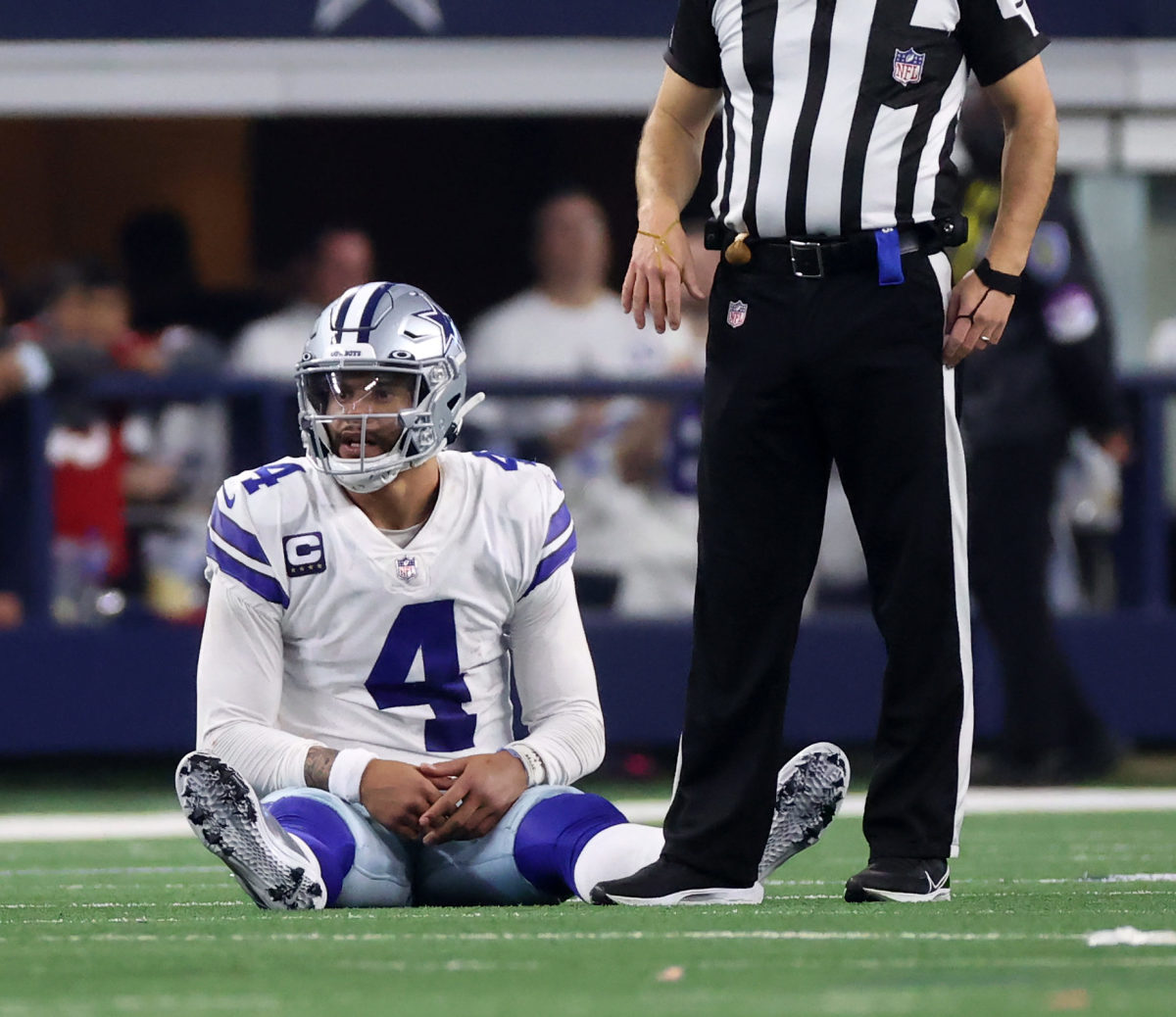 If one had said that the Dallas Cowboys would finish tops in the league in defensive DVOA and become a turnover machine, it would have been logical to think that the Cowboys would have been at least one of the final four teams playing. Instead, Dallas collapsed.
The Cowboys had the league's top offense for the majority of the season. Dallas was rolling prior to the bye week in week seven. An calf injury to Dak Prescott later, the Cowboys began to struggle.
There was too much talent on the offensive side of the ball for the Cowboys to consistently struggle to move the ball and put up points. Blame can be placed on the quarterback, on the play-calling, and the supporting cast. Whatever the biggest reason, the offense let the Cowboys down.
It remains to be seen what changes will be made offensively this offseason. There is speculation that Mike McCarthy could be on his way out. Kellen Moore's status is up in the air. There are needs along the offensive line.
Dallas has some work to do to improve on the offense. If the playoffs have taught us anything, it's that you must be able to score the football in high-level games.
PARSONS IS A SUPERSTAR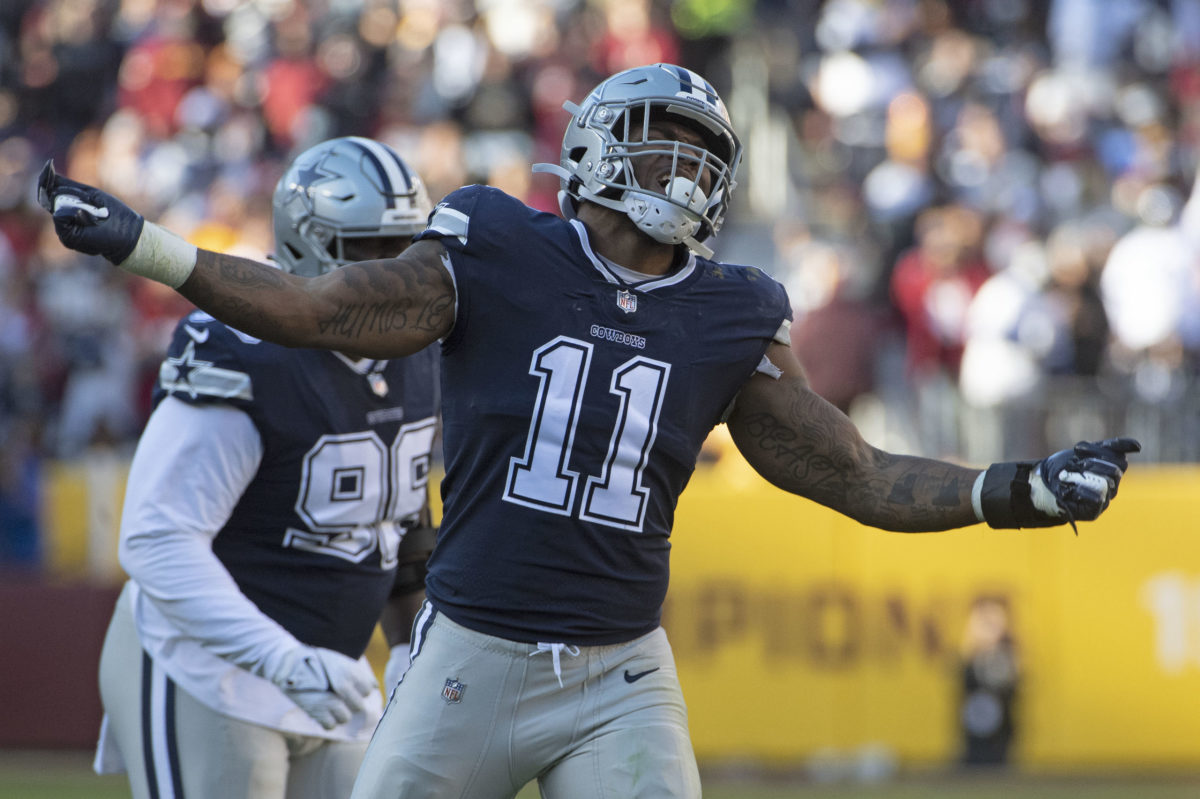 On the brighter side of things, Micah Parsons emerged as a rookie sensation in 2021. The rookie out of Penn State transformed the Dallas Cowboys defense and established himself as one of the best defenders in the entire league.
Parsons' ability to rush the passer at an elite level while also playing a traditional linebacker role makes him so unique. He has given the Cowboys a player that can play all over the field and make a noticeable impact from anywhere that he lines up.
bonkers play from Micah Parsons. knows the WR wants to pin him inside if the play is to him, so he doesn't let himself get upfield and immediately transitions to cross the WRs' face. unreal speed from there to finish the play pic.twitter.com/0Kdd7O6dB1

— Derrik Klassen (@QBKlass) January 18, 2022
Defensive success is difficult to project year-to-year. There are so many variables, and it is unlikely the Cowboys force as many turnovers next season as they did in 2021. That said, Micah Parsons alone gives Dallas a defense that will give several offenses fits.
TOUGH DECISIONS TO BE MADE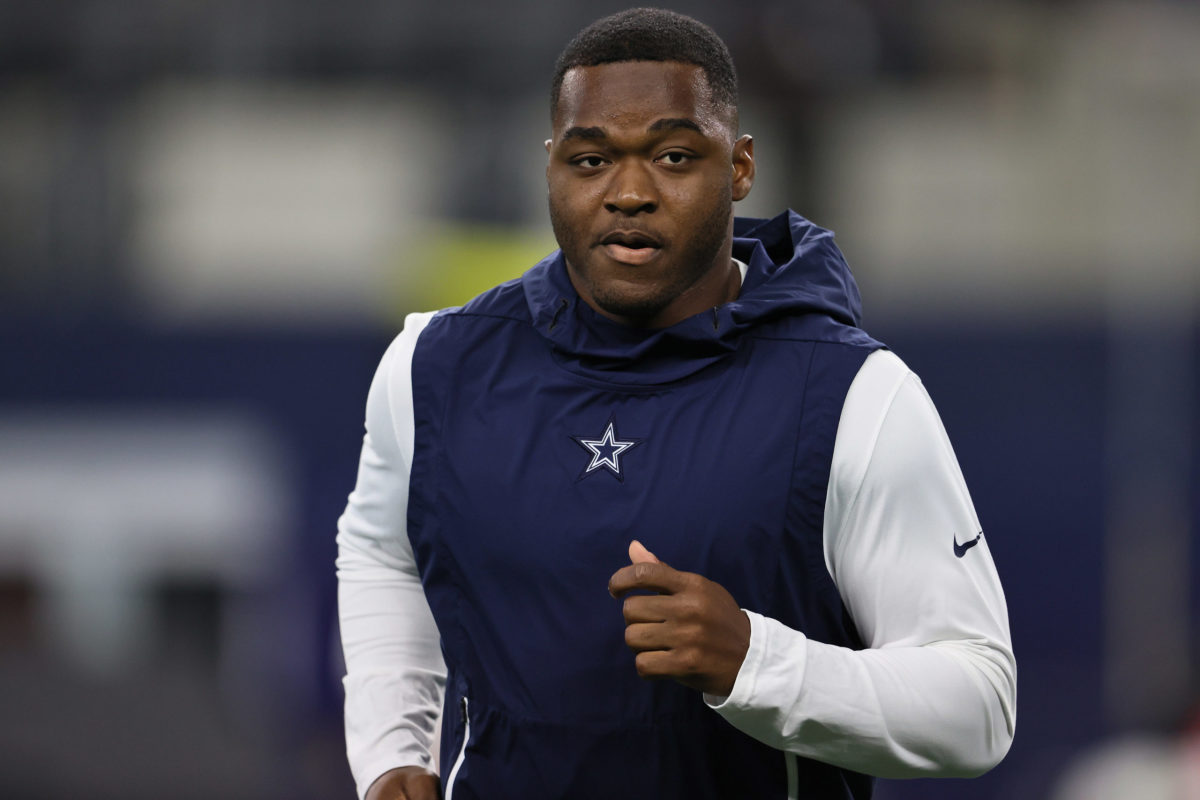 Is it really a Dallas Cowboys offseason if there aren't going to be tough decisions to be made? This year, aside from coaching changes, the Cowboys will need to make a handful of moves regarding players on the roster.
Randy Gregory, Dalton Schultz, and Jayron Kearse headline a long list of upcoming Cowboys' free agents. Michael Gallup and Cedrick Wilson are also both set to hit the open market, leaving a hole at wide receiver.
That brings us to Amari Cooper. The talented Pro Bowl wideout is under contract with the Cowboys, but Dallas can save a lot of money by designating Cooper as a post-June 1 cut. That would give the Cowboys enough flexibility to make important free agent moves.
"I feel like Amari Cooper's gone. That's just a sense I get, nobody's told me that." – @BobbyBeltTX

— Jeff Cavanaugh (@JC1053) January 17, 2022
However, it would also mean that the Cowboys would be moving on from one of the most talented players on its roster and getting nothing of value in return. It seems unlikely that the Cowboys do part ways with Cooper, but the scenario has been discussed.
Dallas will need to figure out who they want to use the franchise tag on and which players that they would like to keep. Dalton Schultz and Michael Gallup might be too pricey to bring back, but Cedrick Wilson might be able to be re-signed to a team-friendly contract.
There are a ton of moving parts. It will surely be an interesting offseason to follow.
Featured image via Kevin Jairaj-USA TODAY Sports