The Dallas Cowboys defense went from being among the worst in franchise history a season ago to one of the best this past season. Several factors played a role in the quick rebuild, but perhaps none bigger than the change at defensive coordinator.
Cowboys head coach Mike McCarthy hired former Falcons head coach Dan Quinn to run the defense after a disastrous 2020 campaign. Mike Nolan was let go following a season in which the Cowboys' defense looked anything but NFL-quality.
In Quinn's first season in charge of the Dallas defense, the Cowboys finished atop the league in defensive DVOA and turned into a turnover-creating machine. Rookie Micah Parsons emerged as a defensive force, and second-year standout Trevon Diggs led the league in interceptions.
Parsons and Diggs both earned first-team All-Pro NFL honors. Quinn became one of the hottest coaching candidates of this year's cycle due to his work with the Cowboys' defense. Nearly every organization with an opening interviewed the Dallas defensive coordinator for their head coaching vacancy.
QUINN TO STAY WITH COWBOYS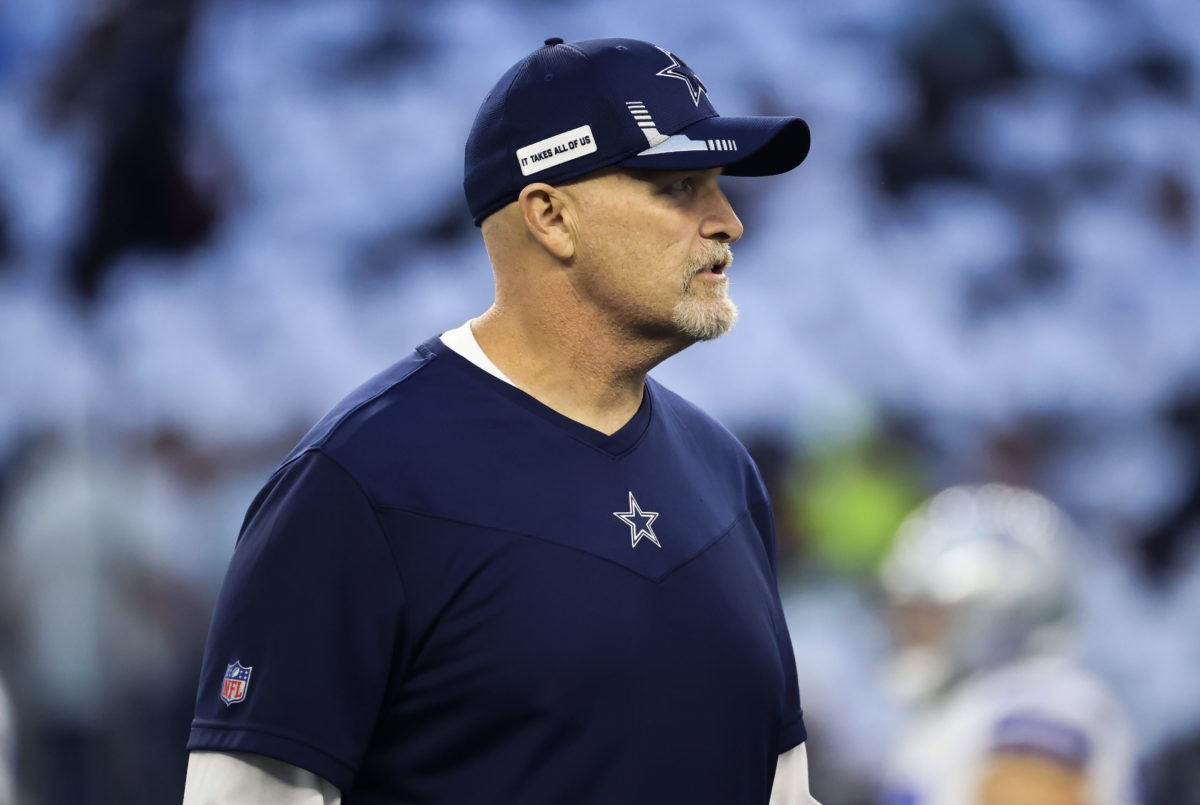 The Denver Broncos and Chicago Bears appeared to be the two most likely destinations for Quinn if he was going to get a head coaching position this offseason. Both Denver and Chicago had multiple interviews with the former Falcons head man.
In the end, both Denver and Chicago both went in different directions. The Broncos and Bears both reportedly hired coaches on Thursday morning. Denver went with Packers offensive coordinator Nathaniel Hackett. Chicago opted for Colts defensive coordinator Matt Eberflus, a former Cowboys assistant.
The dominos fell, and that has led to the Cowboys retaining Dan Quinn to run the defense. NFL Network's Tom Pelissero was the first to report the news of Quinn staying in Dallas. Albert Breer confirmed the report.
Cowboys DC Dan Quinn confirmed to me that he has, indeed, told teams that he's decided to stay in Dallas. Returned to town last night after interviewing with the Bears.

The Joneses love him and wanted him back badly. And he had more fun coaching last year than he has in years. https://t.co/fcW7GrF59g

— Albert Breer (@AlbertBreer) January 27, 2022
WHY THIS IS IMPORTANT FOR DALLAS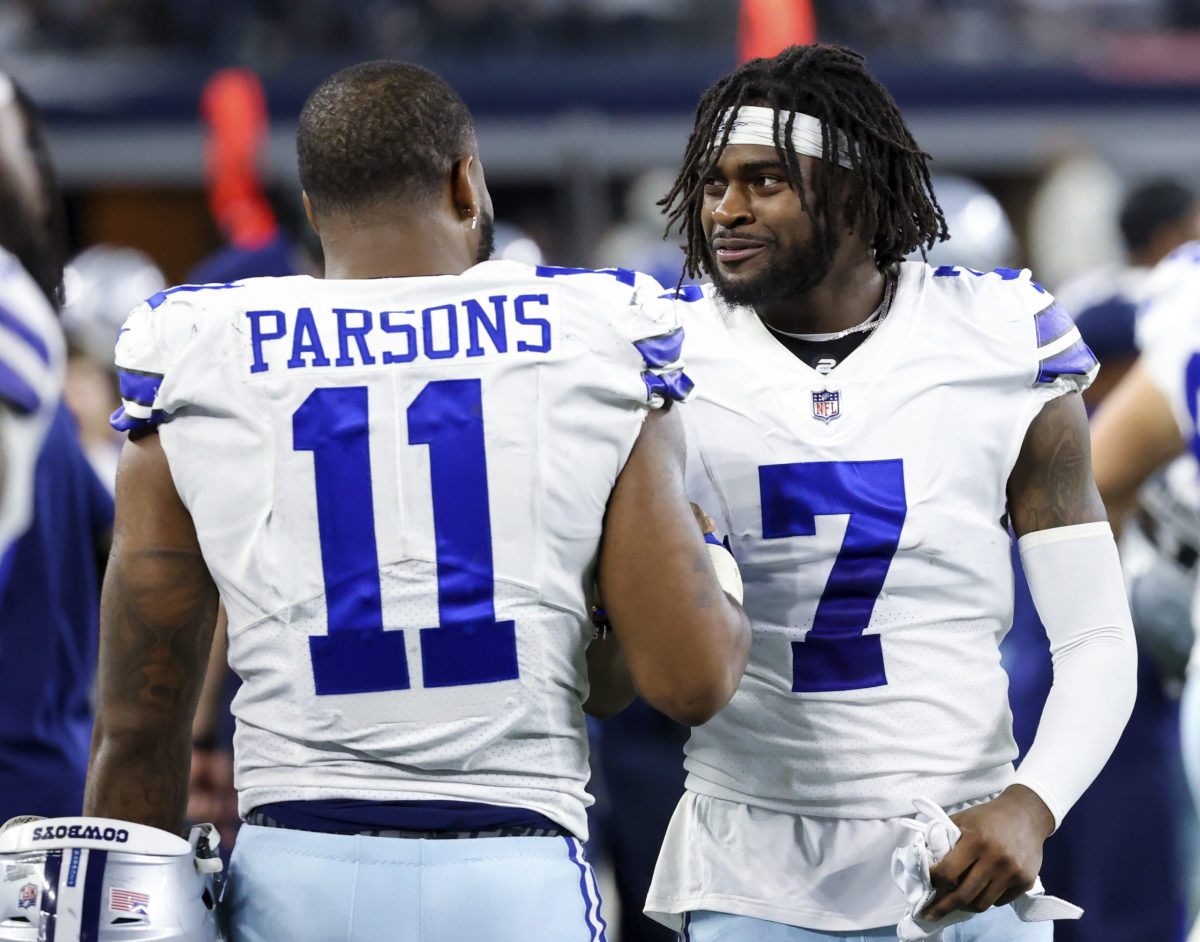 As Breer mentioned, Dan Quinn had "more fun coaching" the Cowboys defense last season than he had in years. It certainly helps when you get to deploy a unique talent such as Micah Parsons.
That is one of many reasons why this is a huge win for the Cowboys. There was some skepticism about the Parsons selection, because it was not sure what Parsons' role in the defense would be. Quinn and his staff had a vision, and it worked to perfection.
Parsons voiced his appreciation for Quinn following the Cowboys' playoff loss to the San Francisco 49ers. It is evident that Quinn has earned the respect of the locker room. The players enjoy playing for him, and Quinn enjoys coaching them.
"Anybody in the NFL would be so lucky to have him…"

Cowboys rookie Micah Parsons has a message for Dallas defensive coordinator Dan Quinn:

"Q, brother, I hope you stay if you see this."https://t.co/rH0WJmQWFu @fishsports #CowboysNation pic.twitter.com/gES4UmDRkQ

— Bri Amaranthus (@BriAmaranthus) January 18, 2022
At one point, it seemed likely that the Cowboys would be replacing both coordinators this offseason. However, Kellen Moore is set to be back on offense, and it is now reported that the Cowboys won't be looking for someone else to run the defense.
The continuity is important, as the Cowboys will look to keep some key free agents in the building to take a step forward next season. Defensive success from year-to-year is so fluid. That said, keeping Dan Quinn as defensive coordinator has a chance to pay off dividends.
Quinn's scheme and system have proven to work in Dallas. It would be safe to assume that keeping safety Jayron Kearse would be a big priority. It will be interesting to see what other moves the Cowboys make to give Quinn more talent to work with.
The Dallas Cowboys survived this year's coaching cycle. Keeping Dan Quinn in the building is a significant early offseason victory.
Featured image via Matthew Emmons-USA TODAY Sports