The Dallas Cowboys are now 4-1 on the season, including 2-0 in the NFC East, after blowing out the New York Giants. Dallas rolled to a 44-20 victory on Sunday behind strong performances from Dak Prescott, Ezekiel Elliott, and company.
As it was not already obvious, the Cowboys reminded everybody that they are the best team in the NFC East. Dallas has outscored divisional opponents 85 to 31 through two games this year. It is clear that the Cowboys are on a different level from the other three teams.
That was proven once again on Sunday.
COWBOYS OVERCAME EARLY MISTAKES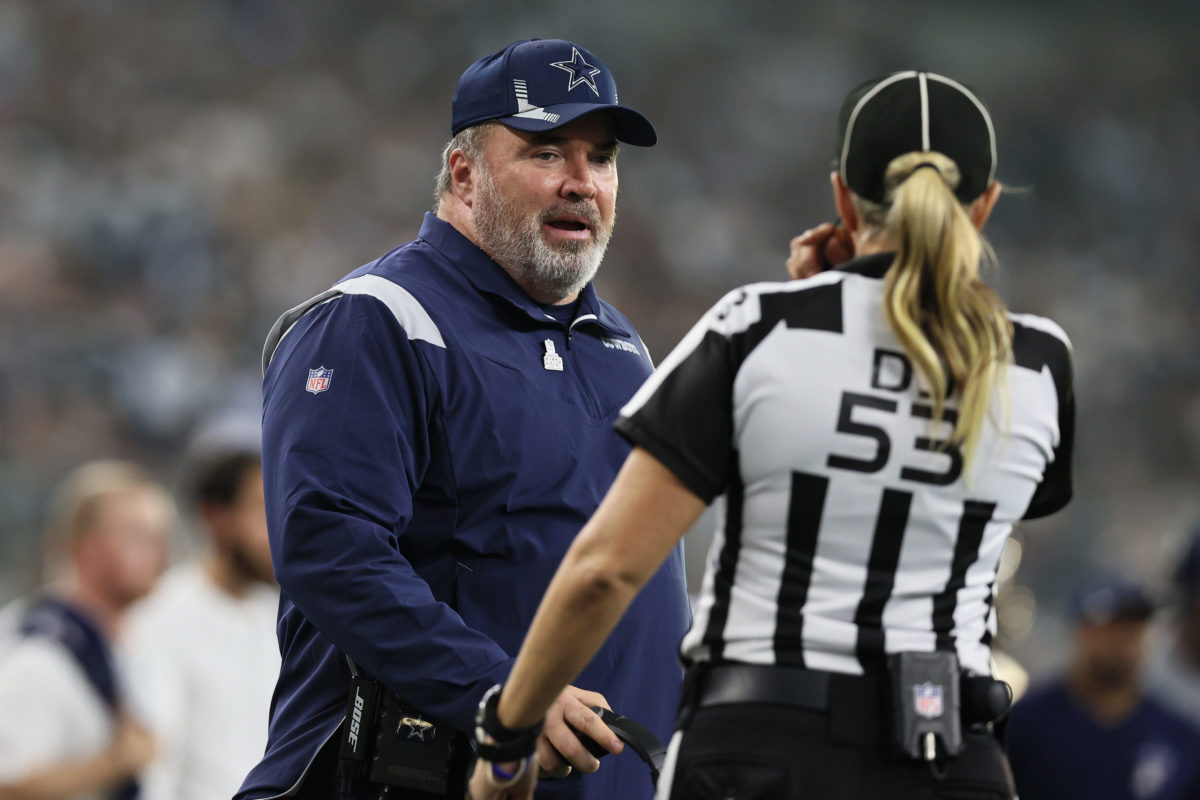 The Dallas Cowboys did not get off to the best of starts against the Giants. Dak Prescott and the offense were careless with the football, throwing an interception and mishandling a snap near the end zone.
That prevented Dallas from putting points on the scoreboard and making an early statement in a divisional game. As a result, the Giants had some life due to the mistakes that the Cowboys were making.
Way too many mistakes. Letting a bad team hang around.

— Marcus Mosher (@Marcus_Mosher) October 10, 2021
Dallas eventually settled down and took care of business. Daniel Jones (concussion protocol) and Saquon Barkley (ankle sprain) leaving the game certainly did not hurt. Still, the Cowboys flipped a switch and played much cleaner — and over better — football after a slow start.
Prescott finished with 302 yards through the air and three touchdowns. Ezekiel Elliott added 110 yards on the ground and two scores. Trevon Diggs extended his interception streak to five consecutive games.
The Cowboys dominated the majority of the game en route to a 24-point win.
COWBOYS KNOW THEY HAVE TO BE BETTER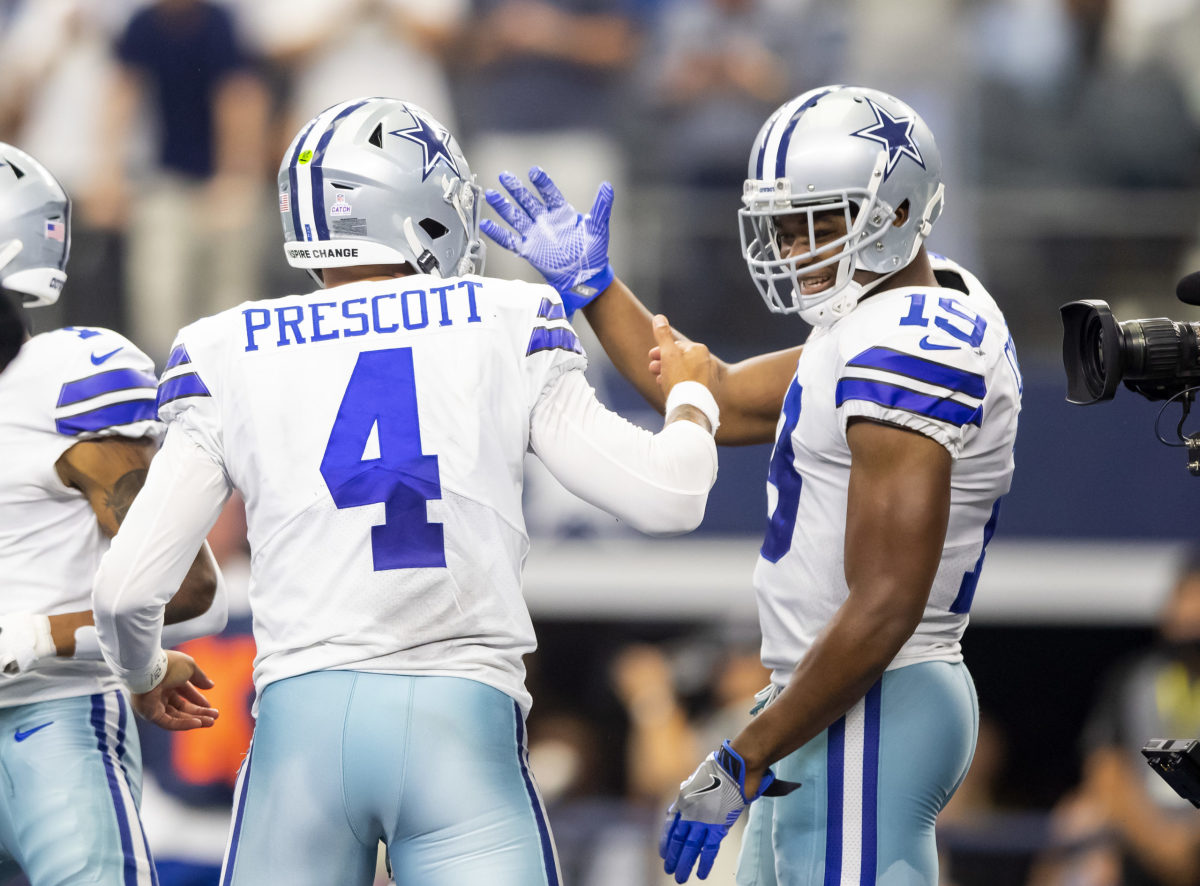 Dallas was able to overcome early mistakes versus a Jones and Barkley-less Giants squad. However, the Cowboys cannot expect to play mistake-filled football and win very many games, regardless of how much talent there is on the roster. Amari Cooper is well aware of that.
Cooper was a part of a national championship squad at Alabama. He knows what it takes to win big. The star Cowboys wide receiver said that, despite the win, Sunday's performance was not good enough.
I tried to throw Amari Cooper a softball tonight by suggesting that the Cowboys are probably pretty good if they can play that sloppy early on & still win by 24.

He cut me off to make his point 😂 pic.twitter.com/FqdNk8uC0B

— David Helman (@HelmanDC) October 11, 2021
"It's about us and our standard and who we're trying to be and where we're trying to go," Cooper said about playing sloppy but still winning by 24. "But we've got to be cleaner than (versus the Giants)."
Amari Cooper stressed the importance of playing cleaner football following the Cowboys' win. Cooper believes that this Cowboys team has an opportunity to win some big and important games this season.
Cowboys WR Amari Cooper: "Our mindset is on a championship. To be a champion, you want to be clean. As an offense, our goal should be to score every drive. If we score every drive, how can you lose?

"When you're on a roll like this, you start thinking about a Super Bowl."

— Jon Machota (@jonmachota) October 11, 2021
As sloppy as the beginning of the game was, Sunday's performance is huge for the Cowboys as the season progresses. Dallas proved that it can recover from a slow start and still control and dominate a game.
That has a chance to be critical to the Cowboys' success for the remainder of the season.
Featured image via Matthew Emmons-USA TODAY Sports