DALLAS – The 2022 NFL schedule has been released, meaning that the Dallas Cowboys now know what route the regular season will take them.
The Cowboys open the season against potential title contenders in the Tampa Bay Buccaneers and the Cincinnati Bengals. Week one sees the rematch between last season's opener. This time, the game against Tom Brady is on the Cowboys' home turf.
Week two sets the stage for Dallas to take on Joe Burrow and the 2021 AFC Champs. It will be the first meeting between the two franchises since the Cowboys 30-7 win in 2020.
Both teams feature high-level play from the quarterback position and present multiple threats on each side of the ball. On paper, it is one of the toughest opening two weeks across the NFL.
COWBOYS CAN SET TONE IN FIRST TWO GAMES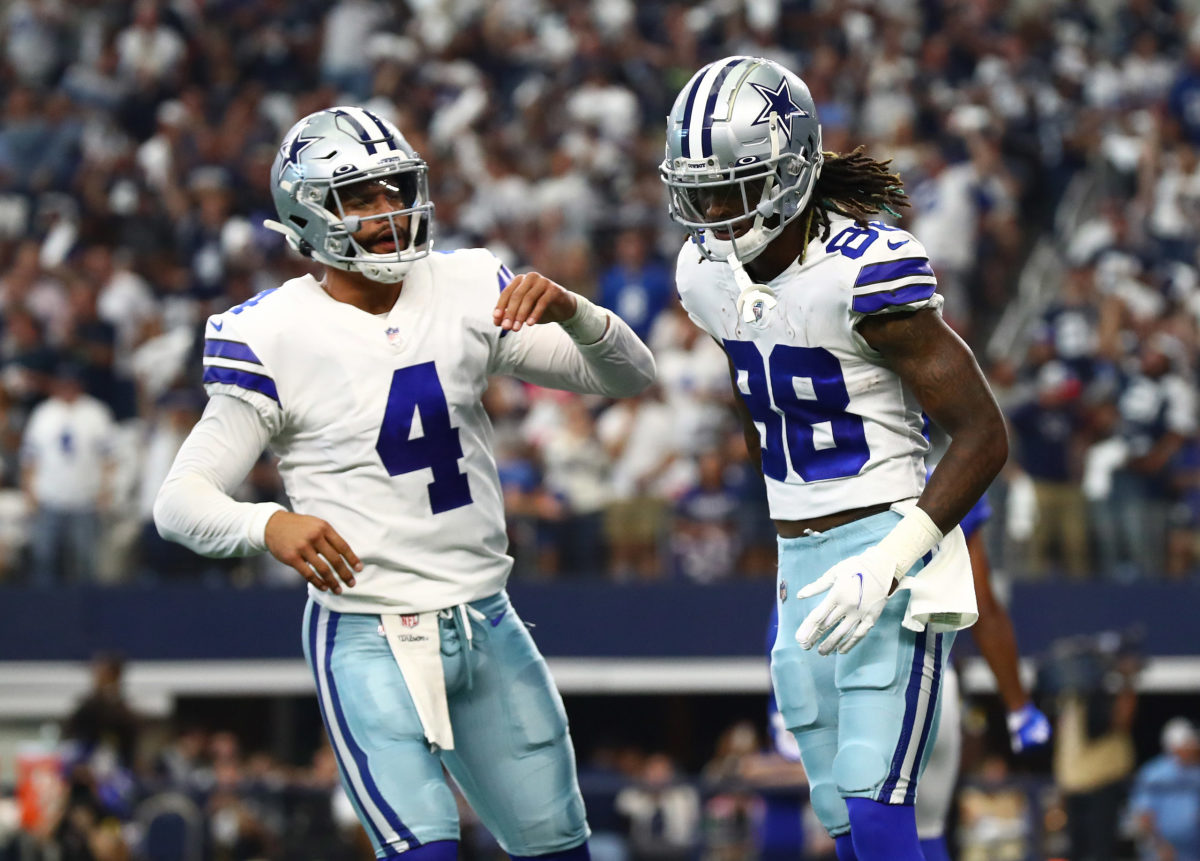 Dallas has a chance to make a statement early in the season. First, an opportunity to get a little bit of revenge against the Buccaneers. Then, a matchup with one of the hottest, flashiest teams around the league.
Two games will not determine an entire season. However, it can tell us a lot of how the season will go for the Dallas Cowboys. Two wins would lead them to being a contender. Two losses will show that there is a long way to go for Dallas to compete at the top.
At the very least, the Cowboys must be competitive in both contests. Splitting the two games is a reasonable expectation, especially with both contests at AT&T Stadium.
Cowboys face 4 teams at home that had a winning record last season.

Two of those teams _ Tampa Bay & Cincinnati _ are on the first 2 weeks of the season.

Dallas was 5-3 at AT&T Stadium last season.

— David Moore (@DavidMooreDMN) May 13, 2022
Dallas needs to show that they can play on the same field as those two teams after a whirlwind of an offseason.
Furthermore, the very next two games following the first two weeks are crucial. Dallas takes on divisional opponents Giants and Commanders immediately afterwards. Getting off to a good start in non-NFC East games is always critical.
The Cowboys can have a successful season, even with an 0-2 start; however, the Dallas Cowboys must prove — to themselves and to the critics — that they are for real, starting in weeks one and two.
Featured image via Jeremy Reper-USA TODAY Sports