DALLAS — By all accounts, Dak Prescott is fully healthy and ready to go for the 2022 season. That is significant news for the Dallas Cowboys, after the quarterback has dealt with multiple injuries over the last two seasons.
Prescott suffered a season-ending ankle injury in 2020, putting his status with the Cowboys in jeopardy at the time. Then, he injured his calf at the midway point in 2021, derailing a hot start to the season.
Now, Prescott has put the injuries behind him and is ready for a healthy 2022 campaign. The Dallas Cowboys, as a result, should have one of the most prolific passing attacks in the league, which should put the team in contention to contend.
Prescott set for bigger role in 2022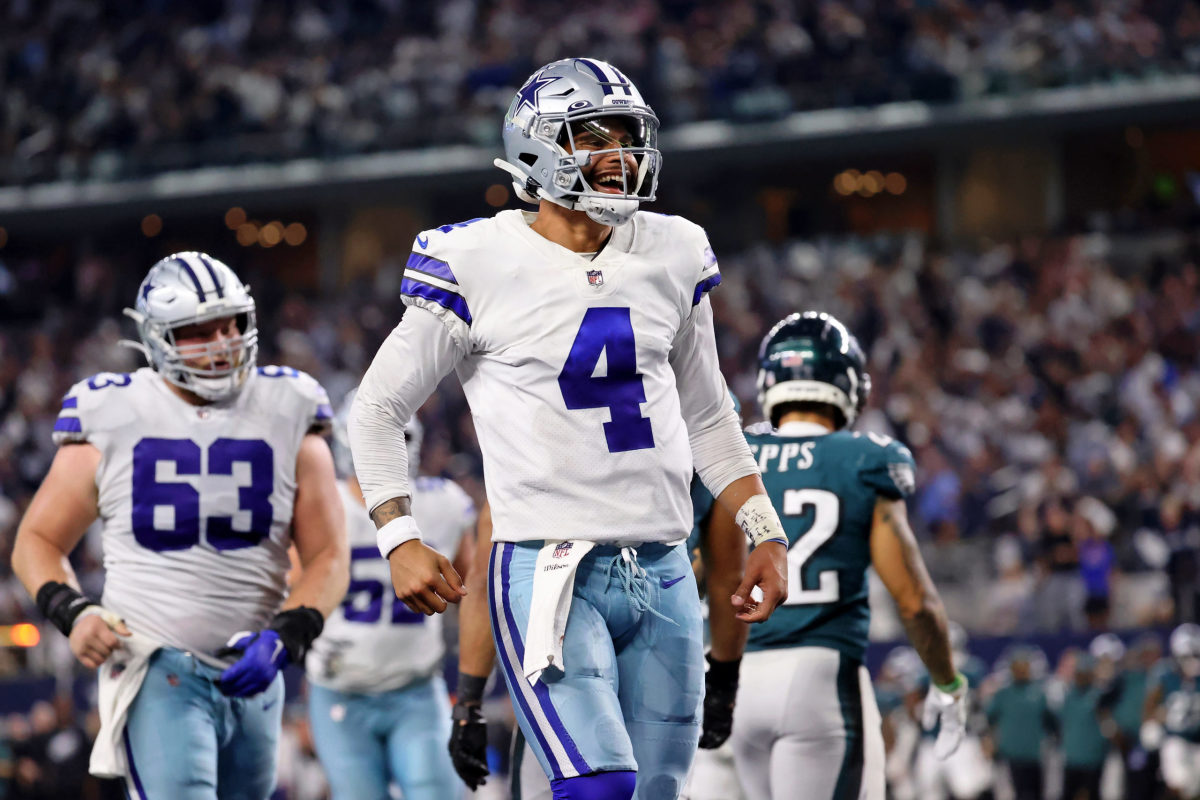 Furthermore, the Dallas Cowboys are looking to expand the role for Dak Prescott next season. Head coach Mike McCarthy revealed to the media this week that the Cowboys plan on using Prescott's legs more often next season.
McCarthy admitted that the Cowboys were hesitant to unleash Prescott last season. The team wanted to be careful with the quarterback returning from a gruesome injury. That no longer appears to be the case.
Cowboys coach Mike McCarthy said he hopes QB Dak Prescott will have more designed runs/scrambles/movement throws in 2022, now that he's a full season removed from ankle injury. "We tried to be smart when we used him" last year. Has impressed in the spring. pic.twitter.com/VBu9Appj67

— Michael Gehlken (@GehlkenNFL) June 14, 2022
The training wheels, so to speak, are coming off. Dallas is planning to use Prescott more in the run game and in designed out-of-pocket throws. The expectation will be that Prescott will be much more dynamic next season, making the Cowboys much more difficult to defend.
Prescott has proven to be a red zone weapon since entering the league. His ability to score near the goal line has been impressive, and defenses still have to account for Ezekiel Elliott and Tony Pollard in the read-option game.
Kellen Moore will be able to open the playbook even more with a healthy Dak Prescott at his disposal. That should make the Dallas Cowboys much more dynamic and even better on offense.
A fully healthy Dak Prescott makes the Dallas Cowboys' offense among the best in the NFL.
Featured image via Tim Heitman-USA TODAY Sports