There were several questions concerning the Dallas Cowboys defense entering this season. Frankly, there are still holes that the team will need to improve over the course of the year in order to be serious contenders.
That said, the Cowboys defense has largely played well for the first two weeks of the season. Versus potent offenses in the Buccaneers and the Chargers, the defense has made plays and created turnovers in some big moments.
Dallas forced four takeaways against the Buccaneers and gave the offense opportunities to pull of the upset in week one. That is more than what many expected going into the matchup with Tampa Bay.
Then, Dan Quinn's side of the ball came away with a pair of interceptions against Justin Herbert in week two. The two turnovers were the difference in a tightly contested road victory over a team that will likely be playing playoff football.
TREVON DIGGS HAS IMPROVED COWBOYS DEFENSE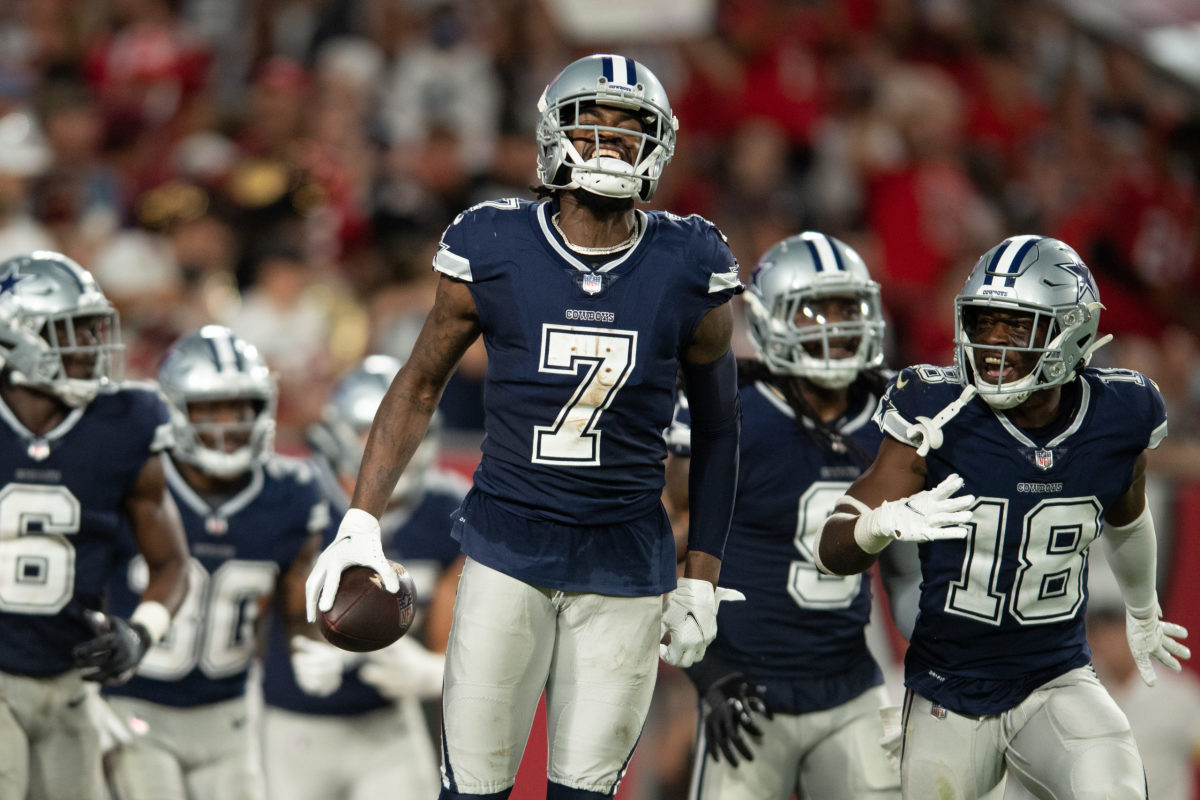 DeMarcus Lawrence, Randy Gregory, and Donovan Wilson all missed week two. All three are key members of a unit that can't really afford to lose important contributors. Even still, the Cowboys found a way to hold Justin Herbert, Austin Eckler, and the Chargers to just 17 points.
Trevon Diggs is a big reason for that.
Diggs has stepped up in a big way through the first two games of his second season in the NFL. From locking down the talented Mike Evans in week one to holding his own against Keenan Allen in week two, Diggs is emerging as a true CB1 for Dallas.
Really impressive that Trevon Diggs was able to get his hands on this ball pic.twitter.com/DkBZMOloTj

— Jon Machota (@jonmachota) September 21, 2021
The 2020 second-rounder shadowed Mike Evans in week one — covering the Pro Bowl wideout on 79.6% of coverage snaps — and limited Evans to just two catches for 15 yards.
Diggs did not have quite as much success against Allen, but he was still given the task with following the talented Chargers receiver for the entire game. That is a difficult task in itself. To no surprise, Diggs did have some struggles, but he also came away with an impressive interception and held his own.
CB Trevon Diggs faced Mike Evans in Week 1. Keenan Allen in Week 2.

"He really has responded," Dan Quinn remarked. "Can feel his intent, length and strength at the line of scrimmage…very encouraged by his progress."

— Brianna Dix (@DixBrianna) September 20, 2021
WHY THIS IS IMPORTANT FOR THE COWBOYS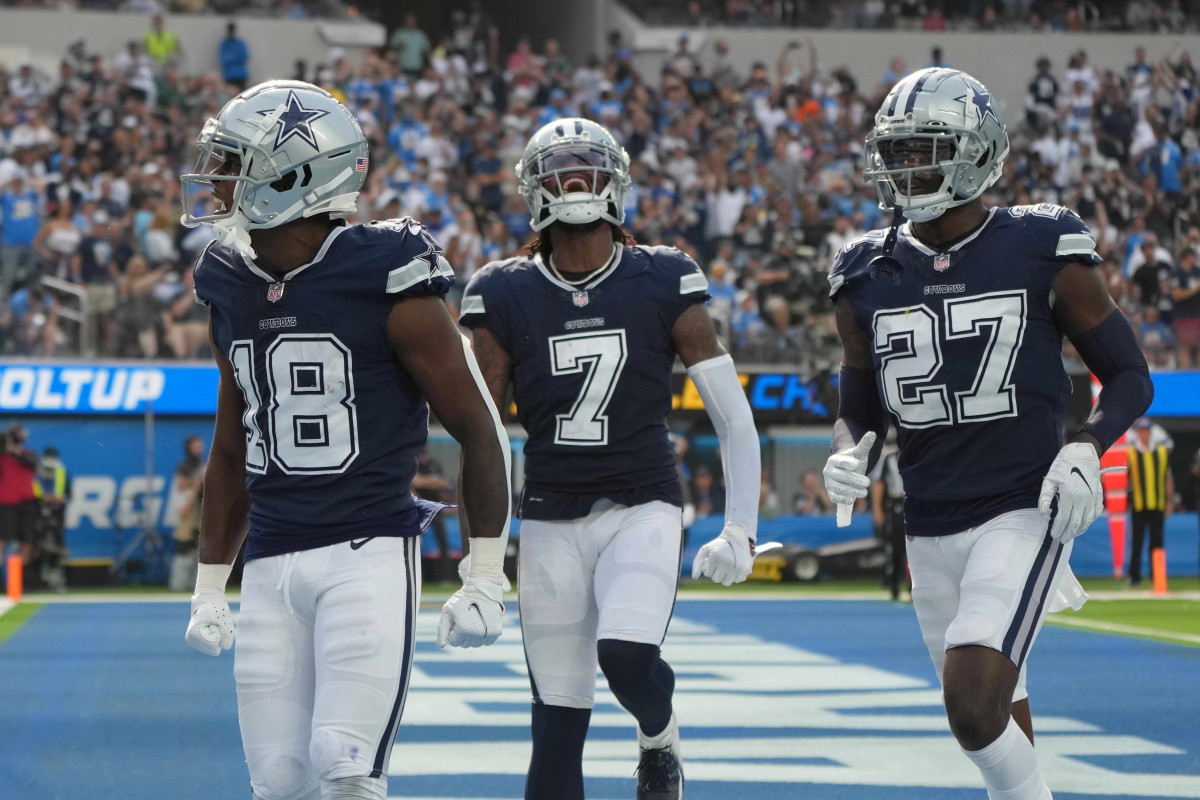 With all of the concerns surrounding the Dallas Cowboys defense, secondary was among the top of worries. Trevon Diggs had his ups and downs as a rookie, and there is not truly another cornerback that you can rely on consistently.
Through two weeks though, Trevon Diggs has given Dan Quinn a corner with the ability to matchup with go-to receivers. That is huge. It takes pressure off the rest of the secondary, which makes the defense as a whole better.
And make no mistake — these two matchups have not been easy for any corner. Defending Tom Brady and Mike Evans in the opening game of the season before traveling to LA and facing Justin Herbert and Keenan Allen is a challenge for anybody. Much less a second-year cornerback.
I was kinda reluctant to buy in on Trevon Diggs too much, because I've fallen for training camp success before.

But. Week 1, he locked up Mike Evans. And he just picked off Justin Herbert to start Week 2. Still very early, but it's definitely starting to look like The Leap.

— David Helman (@HelmanDC) September 19, 2021
Yet, Diggs has held his own — and thensome — against two of the better quarterback-wide receiver combos that the Cowboys will face this season. That is extremely encouraging as Diggs gains more and more experience with the responsibility that Quinn has given him.
There will be some struggles from Diggs this season. That is the life of a defensive back in the pass-heavy NFL. Still, if the first two games are any indication, there will be plenty of highs, too.
Amari Cooper recently said that Trevon Diggs "is two or three times better this year than he was last year". So far, that looks to be very true.
Featured image via Orlando Ramirez-USA TODAY Sports