The numbers would suggest that the Eagles defense is one of the top units coming into week 3.
They are 4th in yards, 3rd in yards per play, and 5th in 3rd down conversion percentage. They also have only given up 20 total points on the year. But like with anything, context matters.
Dallas will be coming into Monday night's game with an entirely different and more potent offense than anything Philly has seen so far this season.
For starters, both Atlanta and San Fran pretty much ran into the teeth of the Eagle's defense. They did so by packing it in and running directly at their solid front hardly electing to spread them out.
Alignments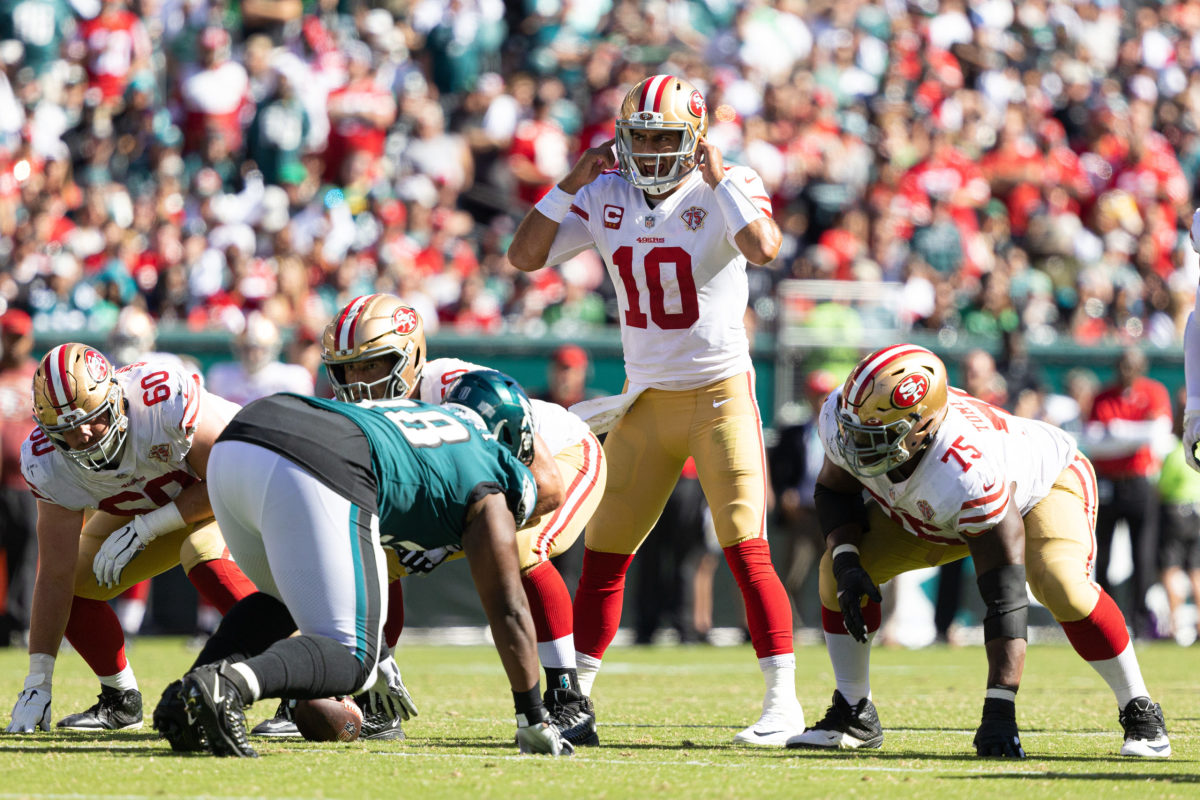 The 49ers lined up in 11 personnel (3 WRs) only on 28% of their plays. Running the ball only 4 times out of said formation. The Falcons only 26%, both electing to run predominantly heavy sets with multiple tight ends and full-backs.
While it may show the 49ers ran for well over 100 yards they did so due to a high volume rate (38 carries) but low yards per carry (3.1 ypc). QB Jimmy Garropolo struggled to get anything going in the air and Matt Ryan's line couldn't keep him upright.
Dallas presents a totally different set of problems for the Eagle's defense. The Chargers elected to play a 2 high shell defense against Dallas and were gashed on the ground for almost 200 yards. Philly employs a similar defense relying on its front four.
Cowboys Attack
Where San Fran and Atlanta couldn't take advantage of Philly was in the passing game. With Amari Cooper and Ceedee Lamb, their defense is going to have to make a decision on what to take away. The Cowboy's high-flying aerial attack or the explosive ground game.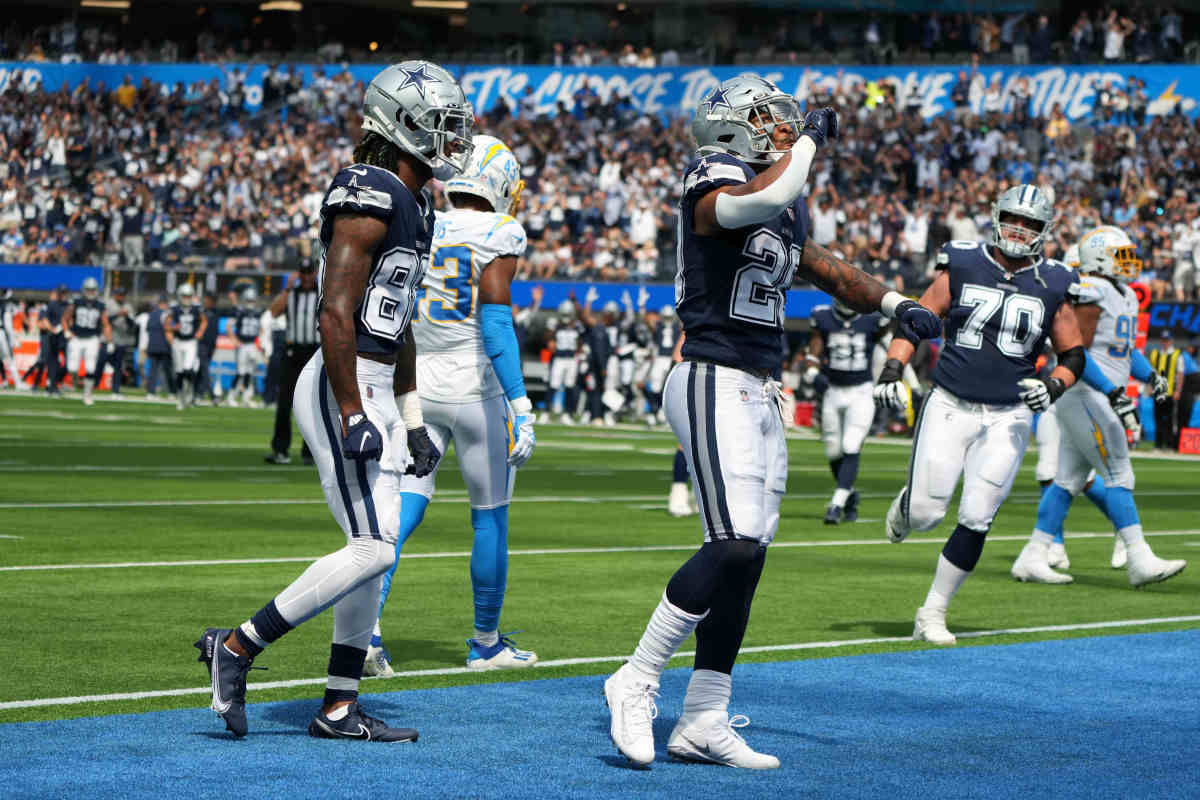 Kellen Moore has shown the ability to be adaptable to start the season based on the kind of defense you want to run. Opening up week 1 with a more aerial attack and week 2 with a ground and pound game plan. Most importantly QB Dak Prescott will be the best QB they have faced with the ability to do everything in this offense at a high level.
The lights will be bright on Monday night and I believe the offense will be brighter. Expect to see Dallas attack the Eagle's defense like they haven't been attacked all year. Which will result in an early lead.  A lead that may very well be too much for an inconsistent Jalen Hurts and rookie head coach Nick Siriani to overcome.
Feature image: Matthew Emmons-USA TODAY Sports