Rookie linebacker Jabril Cox is ahead of the curb as his first NFL campaign begins.
The transfer standout from LSU came into the league with major question marks but is beginning to answer them with vigor.
Starting training camp down on the depth chart wasn't a shocker, but his play has at least earned him a shot to leapfrog his compadres.
Micah Parsons, Jaylon Smith, and Leighton Vander Esch were the favorites to begin the season as the top 3 linebackers. However ever since the pads have come on Keanu Neal and Jarbil Cox are becoming more and more noticeable.
So much more noticeable, that the former has solidified himself as the nickel backer in Dan Quinn's scheme.
Here's how Jabril Cox has shaped out so far this preseason
INSIDE THE NUMBERS JABRIL COX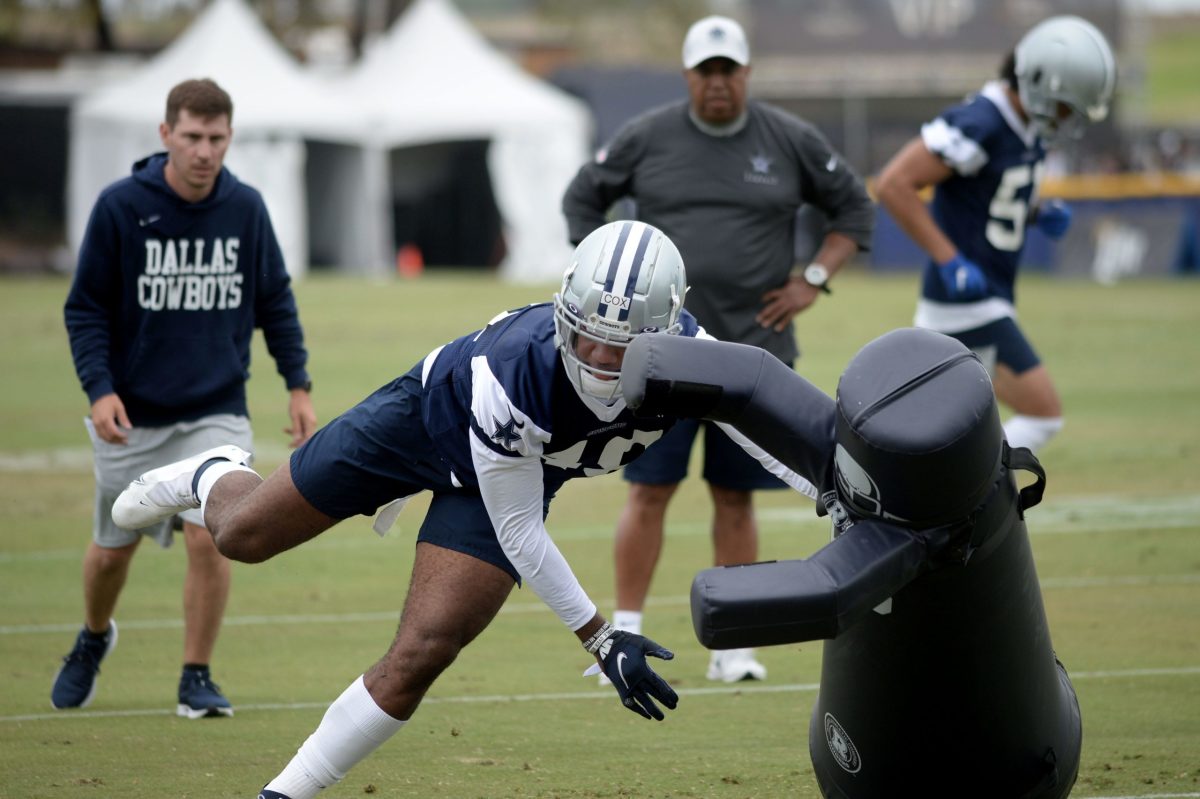 The rookie has played the bulk of his 97 snaps in the second half of games. With 14 tackles and 8 stops.
He's shown some success getting after the passer when he isn't dropping back in coverage or defending the run. Tallying 2 hurries and 1 sack.
Jabril Cox ranks 2nd in run grade defense with a grade of 76.2 per PFF behind Micah Parsons, among all rookies in the preseason.
In the 3 games to date, Cox has shown the ability to fight through trash on the way to playing the run. As well as finishing when he does arrive. His coverage ability was never in question as well as his athleticism which is showing up greatly.
The combination of Parsons, Neal, and Cox presents a unit that thrives on athleticism and playmaking. Something Dan Quinn years for from his linebackers.
It shouldn't take too long for the latter to position himself squarely in the mix of the nickel defense at the least.
When asked about his performance after the 2nd preseason game Jabril Cox talked about the speed at which he is playing.
"I just wanted to play fast that's something I wanted to do just reading and reacting."
At this rate, the rookie should find himself fast rising in the ranks.