An anonymous ACC assistant coach thinks a Tennessee Vols assistant coach is one of the best recruiters in college football.
The Athletic recently talked to numerous anonymous assistant coaches from across college football about recruiting and what happens behind the scenes.
One of the questions The Athletic asked was about the most difficult coaches to recruit against.
An anonymous ACC assistant told The Athletic that Vols defensive line coach Rodney Garner is one of the best recruiters in the nation.
"Rodney Garner is always the best," said the anonymous ACC assistant coach. "It's really hard to go against him and he can recruit anybody."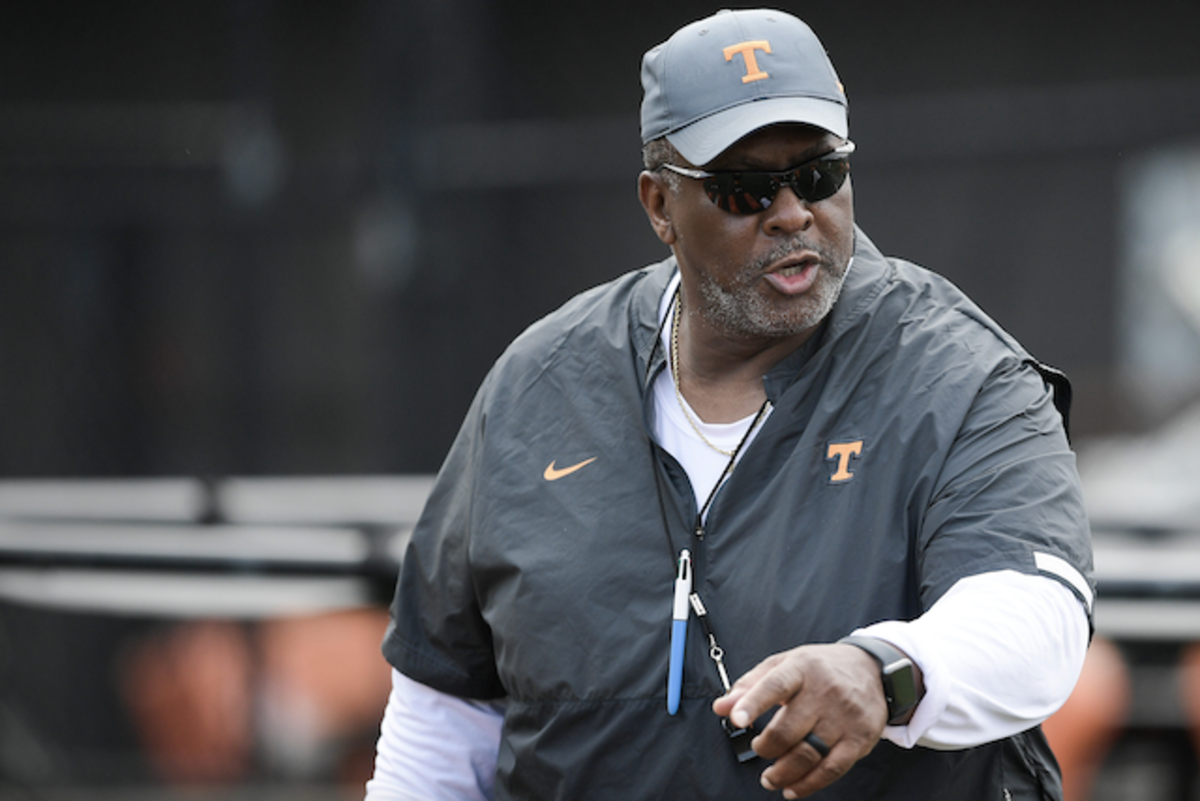 Garner joined Tennessee's coaching staff earlier this year after the Volunteers hired Josh Heupel to replace Jeremy Pruitt as the program's head coach.
The well-respected defensive line coach spent the previous eight seasons as an assistant coach at Auburn, his alma mater. From 1998-2012, Garner was an assistant at Georgia.
Garner spent two years at Tennessee under Phillip Fulmer as an assistant from 1996-1997.
According to 247Sports, Garner has landed commitments from nine five-star recruits and numerous four-star recruits since 2000.
Interestingly, there were two former Vols assistants also mentioned by anonymous coaches as some of the best recruiters in the nation.
The same ACC assistant coach that mentioned Garner also mentioned former Tennessee running backs coach Robert Gillespie, calling him a "stud".
Gillespie is currently Alabama's running backs coach. He served as Tennessee's running backs coach under Butch Jones but wasn't retained by Pruitt in 2018.
Another anonymous ACC assistant mentioned former Vols safeties/special teams coach Charles Kelly, who worked under Pruitt in 2018, as a great recruiter (Kelly is currently the safeties coach at Alabama).
"Charles Kelly. He is really good at connecting with the families and high school coaches… whether he is at Alabama or not," said the ACC assistant.
Recruiting is the lifeblood of college football. If Heupel is going to be successful at Tennessee, he'll need Garner to live up to his reputation as one of the best recruiters in the country.
Featured image via Bryan Lynn-USA TODAY Sports/Calvin Mattheis/News Sentinel via Imagn Content Services