Things are not going well for Butch Jones in his first season as the head coach of the Arkansas State Red Wolves.
The former Tennessee Vols head coach is off to a 1-5 start with the Red Wolves in 2021.
On Thursday night, Arkansas State was throttled at home by Coastal Carolina, falling 52-20 to the Jamey Chadwell-led Chanticleers.
Jones was predictably morose during his post-game press conference.
The former Alabama administrative assistant (or "special assistant to the head coach", whichever you prefer) blamed his players' pre-game attitude for the blowout loss to Coastal Carolina.
"I didn't feel, when we walked down the ramp during the Red Wolf Walk, that this football team believed they could win," said Jones. "They had a different look in their eye, and that's unacceptable."
"I was very disappointed in everything, from our execution to our mental intensity," added Jones.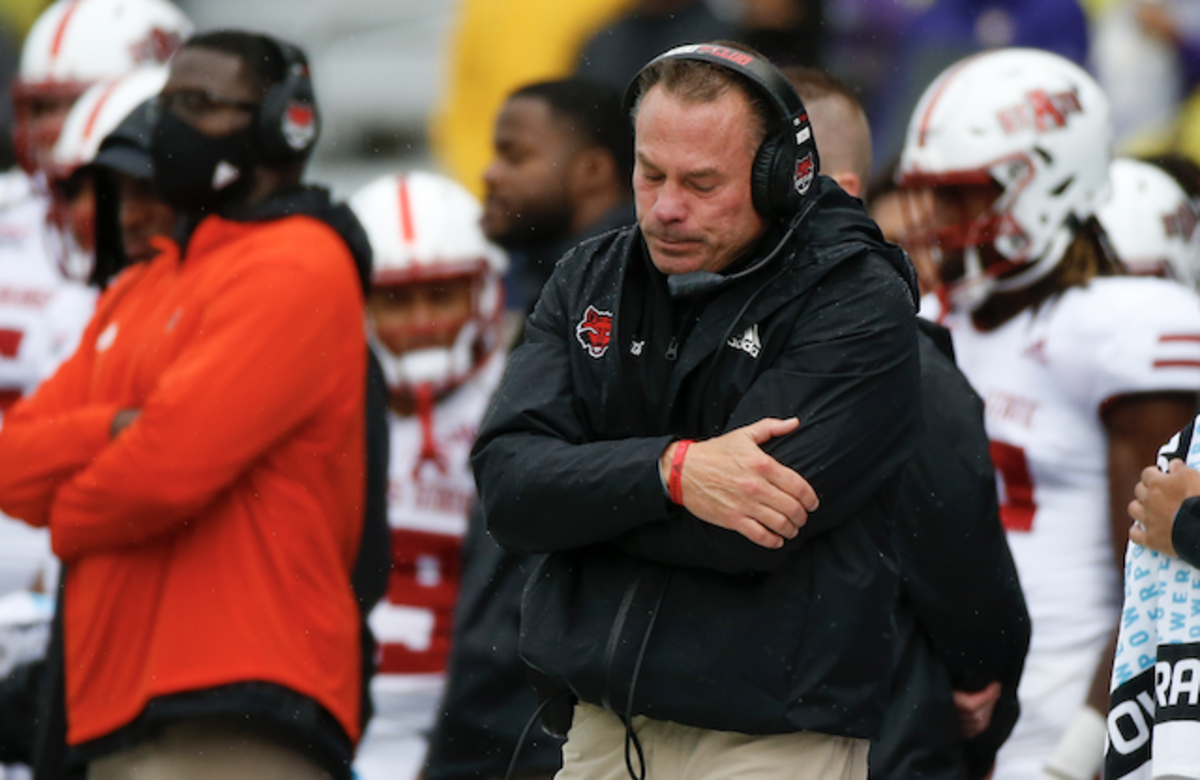 Jones has no one but himself to blame for his players not believing they could win on Thursday night. The only thing that statement from Jones tells us is that he didn't do a good job preparing his team this week.
Maybe instead of publicly denigrating his players, he should do some self-reflection on where he failed as a coach this past week.
I have a feeling it will be the same issues that plagued him as the Vols' head coach in 2016 and 2017.
Featured image via Joe Nicholson-USA TODAY Sports