The Tennessee Vols probably aren't going to beat the Florida Gators on Saturday in the Swamp.
Florida is the more talented team and they have more depth. Plus they're a bit better than I thought they'd be this season (the Gators nearly beat Alabama this past weekend).
A loss to Florida is expected this season. Heupel inherited a mess at Tennessee. No one is expecting him to be a miracle worker in year one.
However, while a loss is expected, this is still college football we're talking about. Upsets happen. And Tennessee could certainly shock the nation and beat the Gators in the Swamp.
But there's only one way that's going to happen.
The Vols will have to connect on a high percentage of their deep passes — nearly all of them, essentially.
Tennessee's not going to be able to run the ball against Florida. This will be by far the toughest run defense the Vols have faced this year. I wouldn't be shocked if UT finishes the game with less than 50 yards rushing.
This past week against Tennessee Tech, the Vols' running backs averaged 3.8 yards per carry.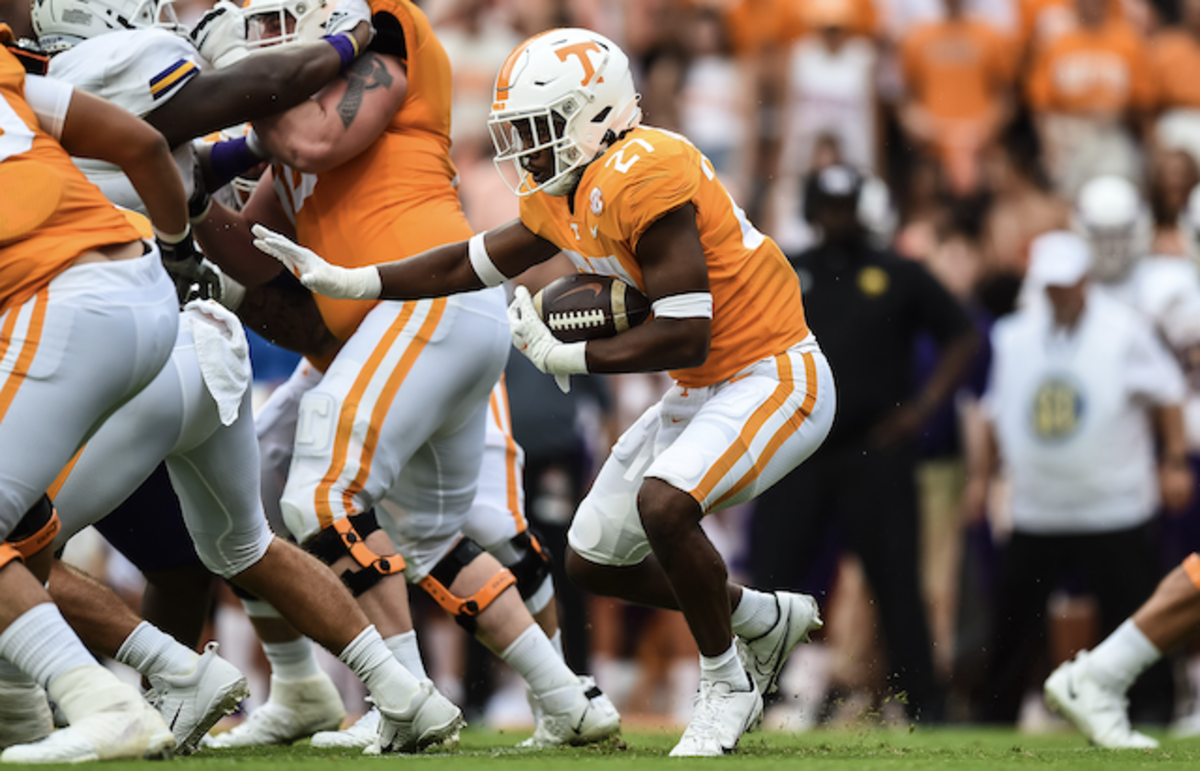 Tennessee Tech is probably the worst team Tennessee will face all season. The Vols should've been able to run all over the Golden Eagles.
By comparison, Alabama's running backs averaged just 3.9 yards per carry against Florida this last peek.
Tennessee likely isn't winning the battle at the line of scrimmage against the Gators. To win this game, the Vols' quarterbacks will have to play at an elite level. It's the only chance UT has in this matchup.
The big question is which quarterback gets the start?
Heupel wouldn't say on Monday during his media session with reporters — which is probably a wise move on his part. Keeping the starting quarterback a secret is one of the few tools Heupel has at his disposal to try to gain an advantage this week.
Whichever quarterback gets the start — Joe Milton or Hendon Hooker — they'll have to play nearly perfect to give Tennessee a realistic chance of stunning the Gators in Gainesville.
Featured image via Bryan Lynn-USA TODAY Sports