Jeremy Pruitt made a lot of unwise decisions while he was the head coach of the Tennessee Vols.
A lot of those decisions had to do with off-the-field activities (the recruiting violations that led to Pruitt's dismissal being the main one).
There were plenty of bad football-related decisions, too.
Perhaps the biggest mistake that Pruitt made was last season when he fired defensive line coach Jimmy Brumbaugh after just four games.
That decision left Pruitt as the Vols' defensive line coach for the rest of the season.
Not an ideal situation for a football team.
Pruitt wasn't able to balance coaching a position and leading a football program. Maybe that works in high school, but not at an SEC program.
Tennessee's defensive line play suffered. So did the play of the rest of the team (since Pruitt couldn't effectively serve as the "CEO" of the program).
The Vols were basically without a defensive line coach for nearly a whole season.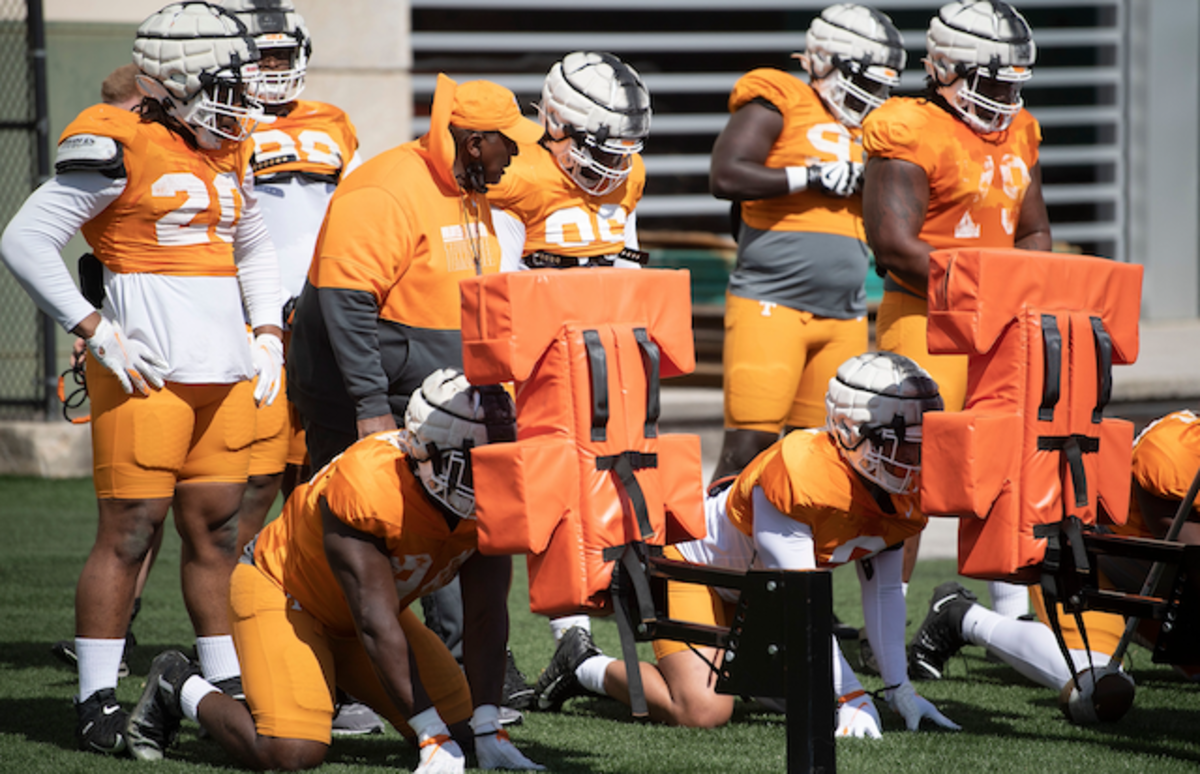 Fortunately for Tennessee, Rodney Garner was hired to lead the defensive line in 2021.
And he's already turned the Vols' defensive line around.
Tennessee is giving up just 54.3 yards per game on the ground through three games this season (No. 5 in the nation).
Garner, a veteran defensive line coach with a stellar reputation, is the reason why.
"There's a tremendous difference between the defensive line last year and this year," said Vols defensive lineman Ja'Quain Blakely on Tuesday. "We're all bought in under coach Garner."
Tennessee's biggest test of the season
Tennessee's defensive line will face its biggest test of the season on Saturday against Florida.
The Gators rushed for 245 yards in a loss to Alabama last weekend.
UT's defensive line, however, is ready for the test.
"They have a strong offensive line and running game," explained Blakely. "We need to stay vertical and play in our lanes."
Playing in the Swamp will add to the challenge, but that's part of the challenge that excites Blakely.
"I love going on the road in a hostile environment," added Blakely. "It's very exciting. You know there's a hate energy and it helps you raise your game. I love playing on the road and am looking forward to it."
Tennessee's defensive line might have a tough time with the Gators on Saturday. And that's to be expected — there's certainly a talent gap between the two programs.
But at least the Vols' defensive line is moving in the right direction after Pruitt's vacuous defensive line coaching decision last season.
Featured image via Matt Pendleton via Imagn Content Services