The Florida Gators fired head coach Dan Mullen on Sunday afternoon after the program lost in overtime to the Missouri Tigers on Saturday night in Columbia.
Mullen, who was 35-14 at Florida, was fired despite winning the SEC East in 2020.
It was a surprising end to Mullen's time in Gainesville.
Florida appeared to finally be on the right track after hiring Mullen in late 2017. The Gators won 10 games in Mullen's first season, 11 games in his second season, and reached the SEC Championship game in his third season.
A 5-6 record in 2021, combined with losses to Kentucky, South Carolina, and Missouri, was enough for athletic director Scott Stricklin to make a change.
Now that Mullen is gone, the obvious question is "who does Florida hire?"
It doesn't help the Gators that several other notable programs are currently looking for head coaches. USC, LSU, and Virginia Tech are all big-name programs that need a new head coach. Miami could soon join the mix if they move on from Manny Diaz.
If Texas fires Steve Sarkisian after just one year, then this coaching cycle could really get wild.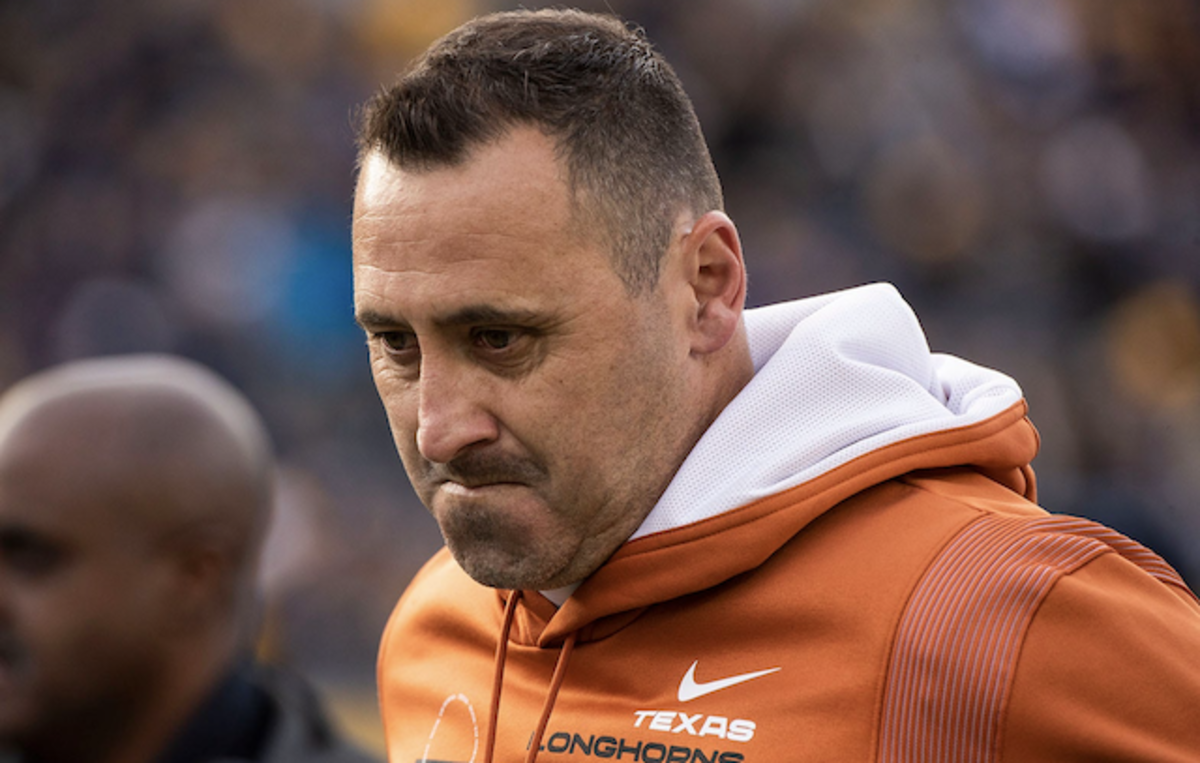 The Florida job is probably the third-best job among the available jobs, behind LSU and USC. If the Texas job comes open, the Florida job would be the fourth-best job (and there could be a handful of candidates that prefer Virginia Tech or Miami over Florida, much like Chip Kelly preferred UCLA over Florida in 2017).
Let's go through the candidates, rule some out, and see who we land on as the next head coach at Florida.
Urban Meyer — Jacksonville Jaguars head coach
Let's go ahead and get this one out of the way. I know there are plenty of Urban Meyer jokes out there about him quitting after a rough first year with the Jaguars, but I don't think that will be the case. I don't think he wants the lasting image of himself as an NFL coach to be a failure. Meyer will likely want another year to prove he can get it done.
I'm also not positive he wants to return to the pressure cooker that is the SEC. If he returns to college football, I could see him waiting for the Notre Dame job — a place he considers a dream job.
Bob Stoops — Former Oklahoma head coach
Let's get this one out of the way, too. Bob Stoops is always mentioned when there's a major opening. I think Stoops, who turned 61 in September, misses coaching. But I think the only way he returns is if Lincoln Riley leaves Oklahoma. I could see Stoops pulling a Bill Snyder and returning to the program he retired from just a few years earlier.
Luke Fickell — Cincinnati head coach
Luke Fickell is a popular name during this coaching cycle. And for good reason. Fickell has the Bearcats poised to reach the College Football Playoff. The former Ohio State defensive coordinator is 52-21 as a head coach, including going 6-7 as Ohio State's interim head coach in 2011.
Fickell has been pursued the last couple of offseasons, but he appears to be waiting on certain jobs. The consensus is that Fickell would prefer to stay in the midwest. I'm not sure Florida is where he wants to end up long-term.
Lane Kiffin — Ole Miss head coach
This is probably the option that's going to be talked about the most in the coming weeks. Kiffin at Florida would be insanity. And likely bad news for the rest of the SEC East — at least for a couple of years.
For a while, I've assumed that Kiffin won't be at Ole Miss in 2022. But the more I think about it, the more I wonder why he'd leave….especially for a program that just fired a head coach coming off an SEC East division title (Kiffin has done that before when he took over for Phillip Fulmer at Tennessee, but that was a different situation).
Kiffin has it made at Ole Miss. He's not going anywhere as long as he puts a competitive team on the field. Plus, with the expanded playoff coming soon, he'll have a legit chance to win a national championship at Ole Miss. If Kiffin goes anywhere I think it would be LSU.
Billy Napier — Louisiana head coach
I can't believe Billy Napier doesn't have a Power-5 job yet.
Though that's his own choice.
Napier has been waiting for the right job. Is that job Florida? He can certainly achieve more success with the Gators than he can with the Ragin Cajuns.
Or would Napier want a "safer" job where he knows he won't get fired in two years if he goes 12-13?
I think Napier is the "fallback option" for Florida (and probably LSU, too). I think there's another coach on the Gators' list that's sitting a bit higher on the list that will get the job.
Mark Stoops — Kentucky head coach
Florida AD Scott Stricklin said on Sunday that he wants to hire a coach that can sustain success in Gainesville.
I think Mark Stoops could be that guy.
Stoops is one of the most underrated coaches in the country. He's achieved sustained success (relative to the Wildcats) at Kentucky.
I think Stoops knows he's hit his ceiling at Kentucky. If he wants to compete for championships, he needs to go to a bigger program.
Stoops also knows the state of Florida fairly well, as he's served assistant coaching stints at South Florida, Miami, and Florida State.
I think this will be the next head coach of the Gators.
Will it work out?
That's impossible to predict anymore. But he should be a better option than Dan Mullen.
Featured image via Denny Medley-USA TODAY Sports/Mikala Compton/American-Statesman / USA TODAY NETWORK