#3 – David Long, LB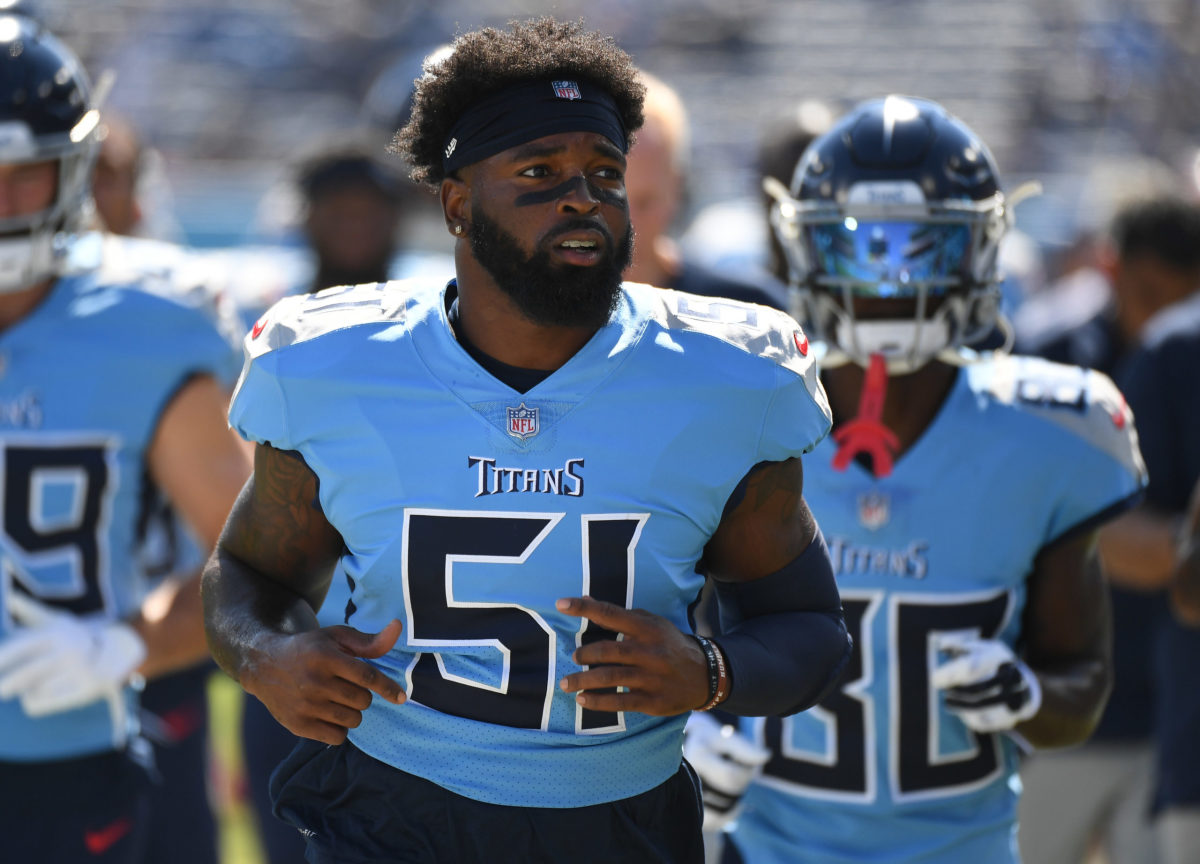 David Long is one of the most exciting young players on the Tennessee Titans defense for 2022, but despite his continued development and production, Long often finds himself playing second fiddle to other Titans storylines on the defensive side of the ball, thus landing him at number three spot on today's list. 
Long played just 10 games in 2021, but had 75 tackles and two interceptions from his inside linebacker position. That paces him for 128 tackles over a full slate of games, which would have landed him among the top 20 in tackles in the NFL. Not bad for his age 25 season. 
When Pro Football Focus (PFF) released a tier list than ranked NFL linebackers a month ago, Long found himself grading with some elite company. PFF listed Long as a "young ascending" linebacker and grouped him into the same tier as standouts Roquan Smith (CHI), Jordyn Brooks (SEA), and Logan Wilson (CIN) among others. 
"For all the young players' struggles, there are a lot of promising linebackers who have the talent to become elite players at this level," PFF's Sam Monson wrote about the group. 
Monson also had Long as the 17th best linebackers overall. 
If he plays a full season in 2022, Long could really make the leap to be among the best linebackers in the NFL. His play will also be helped by playing a full year alongside Zach Cunningham (who PFF ranked 11th overall).  
The Titans definitely have a lot of exciting names to talk about and follow. I just believe Long deserves to have a little but more of the buzz than he's given. Hopefully another big year can finally land him the credit he deserves. 
#2 – Ben Jones, C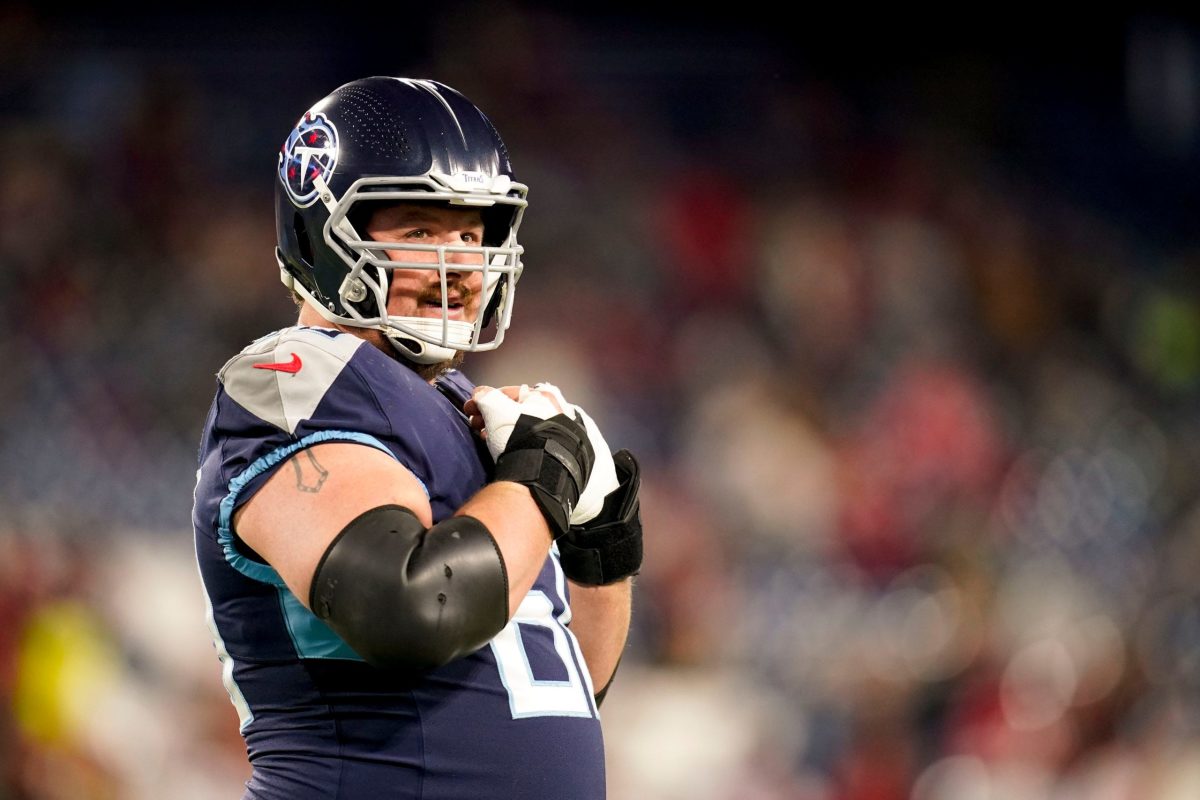 When it comes to Ben Jones, I don't expect the same media attention or excitement that I feel David Long deserves. He's a center…not exactly the sexiest talking point for fans or media members. 
Jones is instead underrated by his physicality and size. He doesn't look to be your quintessential NFL center, but his perfect technique allows him to deal with bigger and better NFL defenders. 
Touchdown Wire's Doug Farrar would agree with this assessment. His article a few weeks ago tabbed the most underrated player at every NFL position. His center of choice: Titans' Ben Jones. 
 "The Texans selected Jones in the fourth round of the 2012 draft out of Georgia, but it wasn't until the Titans signed him to a four-year, $17.5 million contract in 2016 that Jones started to become one of the NFL's best centers. Tennessee gave Jones a two-year extension in 2019, and another one in March, because he's just a set-it-and-forget-it guy at a crucial position. The Titans are a power-running team with a heavy play-action passing game, and while Jones doesn't look like your prototypical headbanger, he can get it done against defenders who outweigh him considerably. And in pass pro? No problem. Over the last two seasons, Jones has allowed one sack, 10 quarterback hits, and 26 quarterback hurries. That's a decent single season for a center." 
Those are the numbers that can jump out at a football fan the way game film can't. Just one sack allowed over the last two seasons in a Titans offense that has struggled to protect the quarterback. His production is elite, and he's always been the model of consistency. 
Jones has incredible numbers when it comes to the Pro Football Reference metric of Approximate Value (AV). AV is used to associate a single number to a player's impact on team success. Kind of like WAR in baseball. 
Over the last eight seasons, Jones AV has gone as follows: 
2014 – 8 
2015 – 7 
2016 – 8 
2017 – 8 
2018 – 7 
2019 – 8 
2020 – 8 
2021 – 8 
He's also missed just one game during that stretch and had a strong locker room presence for the Titans since the day he arrived in Tennessee. Ben Jones is a consistent and complete professional that deserves far more credit for the Titans success in the run game than he gets. 
#1 – Ryan Tannehill, QB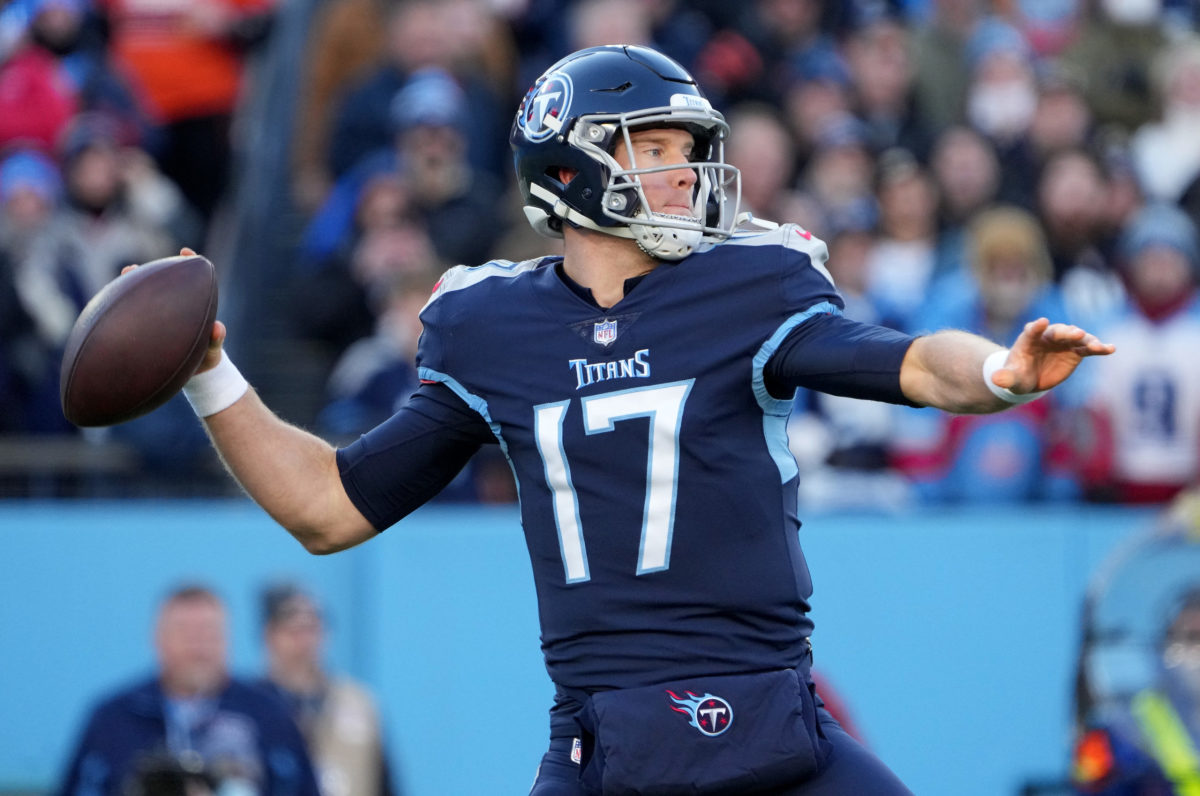 I know this may not be what Titans fans want to hear, but Ryan Tannehill tops my list of the most underrated and underappreciated Titans players. 
Despite his struggles last season and in the unfortunate playoff game that ended the Titans season, Tannehill's play since arriving in Nashville has been rather impressive a whole. I'd argue Tannehill currently struggles with an image problem more than he does a performance problem. That probably stems from Titans fans' frustrations over how the season ended and many of the offseason headlines. 
PFF took a similar stance in their recent article, in which they too named Tannehill the most underrated member of the Titans:  
Tannehill has a similar image problem as Kirk Cousins, for slightly different reasons. Despite seeing how well the signal-caller has played since taking over as the Titans' starter, nobody really believes he is the driving force behind that play. Rather, Tannehill is the product of the offensive scheme, the play-action passes, Derrick Henry or A.J. Brown. All of those things may help, but only Aaron Rodgers and Tom Brady have a higher PFF passing grade than Tannehill over the past three seasons. There's only so much you can discount that because of the offense around him. 
If that image problem wasn't bad enough before the playoffs, it's even worse now that fans are seriously questioning Tannehill's ability to lead a Super Bowl team. 
I'm here to put a stop to that narrative. 
The numbers are right in front of you. Since joining Tennessee, Tannehill's PFF passing grade has been the third-highest in the entire NFL. In 2020, the Titans offense ranked 4th in points and 2nd in yards gained. That made them the most successful offensive unit since the franchise landed in Nashville. 
Sure, a lot of that has to do with the scheme referenced in PFF's article and the dominance of Derrick Henry in the running game, but much of the Titans offensive makeup can actually hinder Tannehill at times. 
Tannehill was the second most sacked QB in the NFL for 2021, hitting the ground a total of 47 times, and he was hardly ever to blame. 
Pressure responsibility splits for the Titans
QB – 3.8%
LT – 23.0%
LG – 23.0%
C – 14.2%
RG – 21.9%
RT – 25.1%
TE – 6.6%
OTH – 5.5%

— No Flags Film (@NoFlagsFilm) May 15, 2022
According to PFF's NextGen Stats, Ryan Tannehill (the second most sacked QB in the NFL) had the lowest percentage of his pressured drop backs with QB responsibility of any other quarterback. It was often his offensive line, who let him down in pass pro sets.  
Not only was Tannehill not making mistakes to cause sacks, he rarely made mistakes with his accuracy. The Titans veteran quarterback also ranked among the elite in being on target. 
2021 On Target Throw % per @SportsInfo_SIS
1. Joe Burrow (82.6%)
2. Kyler Murray (80.9%)
3. Kirk Cousins (79.3%)
4. Justin Herbert (79.2%)
5. Ryan Tannehill (79.0%)

— No Flags Film (@NoFlagsFilm) May 13, 2022
Pairing all of this knowledge with the praise Tannehill has gotten from teammates and coaches for leadership, and I tend to believe he has what it takes to bring home a Lombardi. No, he's not Tom Brady, and he's not going to carry the Titans to a championship, but he's shown he has enough to make it work if the pieces around him click. Regardless of how last season ended. 
Too many fans and media members let recency bias cloud their judgement when it comes to Tannehill. That leads to inaccurate narratives about his talent and even sometimes his character. 
Ryan Tannehill is a class act and the most underrated member of the Titans today.
Feature Image via Andrew Nelles / Tennessean.com-USA TODAY NETWORK