The Tennessee Vols kicked off the 2021 season on Thursday night against Bowling Green and they got to work quickly.
Very quickly.
The talk of the offseason has been about the tempo that Tennessee's offense will play with under Josh Heupel.
I knew it would be fast, but I didn't quite expect it to be this fast.
The Vols' first drive resulted in a touchdown in 2 minutes and 59 seconds. Tennessee ran 12 plays and finished the drive with a touchdown run from quarterback Joe Milton.
Tennessee's second drive (which also resulted in a touchdown) was eight plays for 67 yards in 2 minutes and one second.
That's an insane pace.
And the only way for a team to play at that pace efficiently is to be disciplined.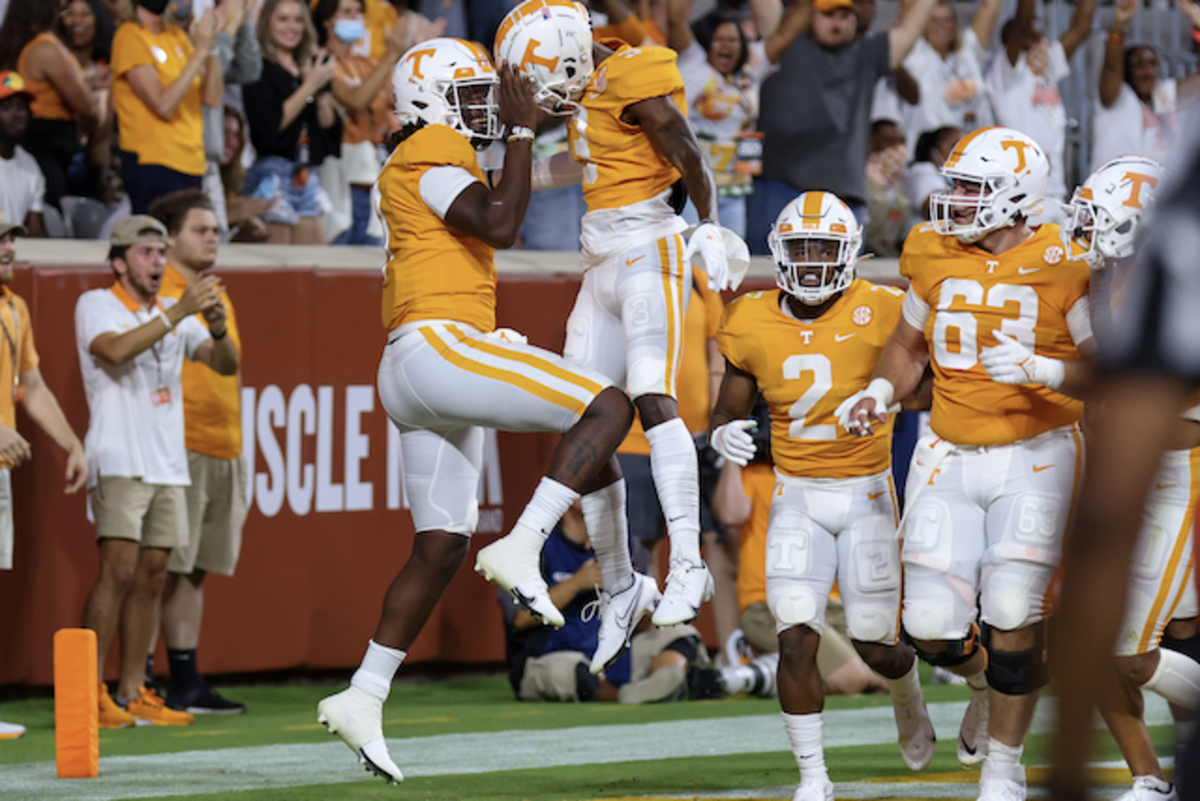 That brings us to the second observation.
Tennessee looks really well-coached under Heupel.
For the Vols to play at this pace, everyone has to know exactly what to do after each play. And that's exactly what was happening early against Bowling Green. You didn't see Tennessee players looking around confused. Instead, you saw offensive linemen who were already set at the line of scrimmage before the ball was spotted. You saw wide receivers going straight to where they needed to be.
This is a team that's bought in. They believe in what Heupel is doing. And they're executing it.
Now, this doesn't mean that Tennessee is suddenly going to be a contender in the SEC. But it does mean that UT football is moving in the right direction under Heupel.
We've seen good starts for coaches before at UT.
Can Heupel be the one that finally helps the program turn the corner?
Featured image via Saul Young/News Sentinel via Imagn Content Services/Randy Sartin-USA TODAY Sports