Clichés are commonplace in sports — especially in college football.
But not in Tennessee's football facility, which is probably a relief to Vols fans.
UT fans heard enough clichés for a lifetime during the Butch Jones era.
"Brick by Brick", "DAT Way", "6-3 effort", etc were eye-rolling slogans that were everywhere during the Jones era.
Tennessee's current staff, however, isn't interested in using clichés in the building.
There's one thing that UT's staff preaches to their players — be who you say you are.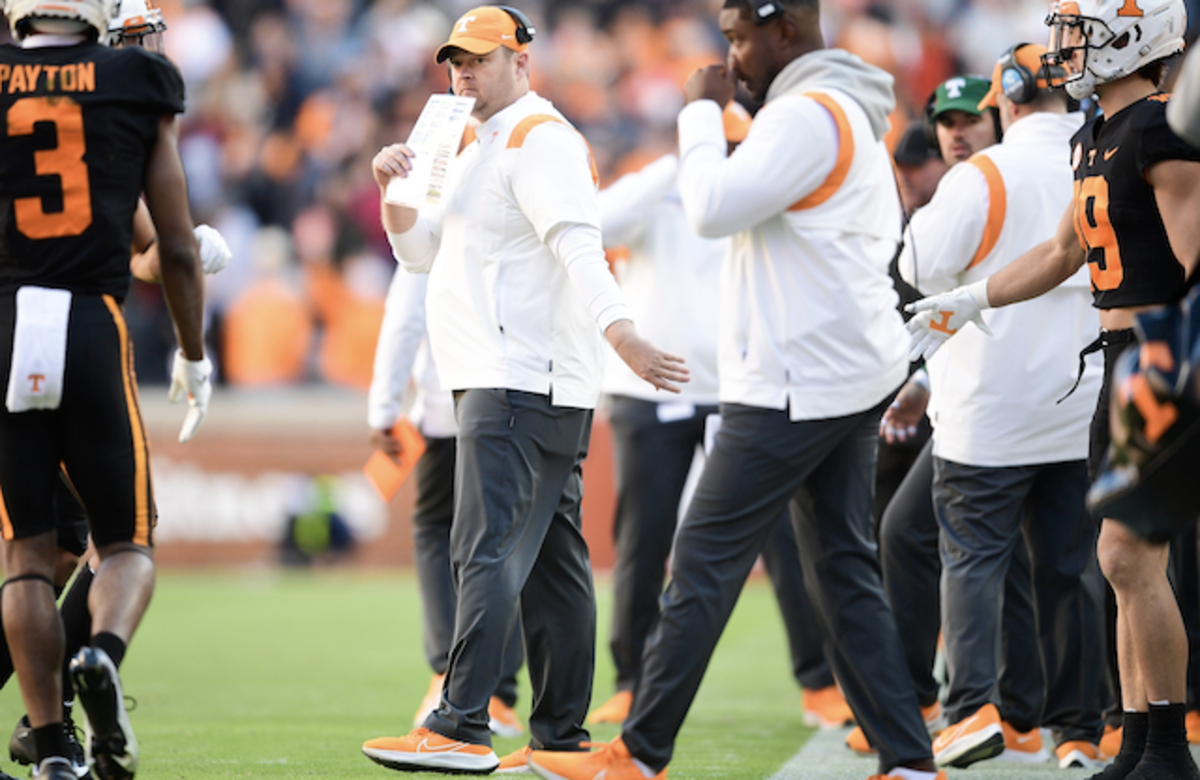 Vols offensive coordinator Alex Golesh spoke on the topic of clichés on Tuesday during an appearance at the Knoxville Quarterback Club.
"Offensively we have one saying in every room and it just says be who you say you are," said Golesh on Tuesday. "There's not much more than that. There are no cliche sayings, no wrist bands, no nothing. Just be who you say you are. If you're going to be a tough dude, be a tough dude. I think it's a credit to Coach Heup to continue to cultivate that culture."
Slogans don't win or lose games. And ultimately, whatever works for a specific team is what works. There's no right or wrong way.
But after the Butch Jones era, fans have to be refreshed by Heupel and his staff's football first approach.
Featured image via Calvin Mattheis/News Sentinel / USA TODAY NETWORK