Moral victories aren't a thing in college football, but Tennessee Vols fans should still have a good feeling despite losing to Pittsburgh 41-34 on Saturday afternoon in Neyland Stadium.
I get it. Some of you are already shaking your heads.
And look, I'm not about to make excuses for Josh Heupel. He wasn't perfect as a head coach. There are certainly some things he needs to do better.
But what I saw on Saturday is a team that played with effort. A team that actually knows how to score points. A team that, while not perfect, looked like a better-coached team than what we saw a year ago under Pruitt.
Now, if fans want to focus on the negatives. That's fine. There are plenty of negative UT fans swamping social media on a daily basis.
Yes, I know the Vols had 13 penalties for 134 yards on Saturday. That definitely needs to get cleaned up.
However, I think we saw the start of a football program that's going to put a lot of points on the board on a weekly basis.
All the Vols need is a higher level of talent on the team.
We all know that Tennessee's talent was depleted when Pruitt left the program.
And while Heupel did a good job of utilizing the transfer portal to fill some of those holes that Pruitt left behind, there are still plenty of defenses on the roster.
Heupel doesn't need to recruit at an elite level. He just needs to land top 15ish classes.
If Heupel can get that type of talent on the roster, this is a team that can compete at a high level.
The offensive scheme works (when was the last time you saw tight ends actually utilized at UT). It's the execution that needs some work. Tennessee needs better quarterback play (though Hendon Hooker played extremely well after Joe Milton's injury; I wouldn't be surprised if Hooker starts next week).
There's only so much Heupel can do. He is a proven quarterback developer — he'll find his guy(s). I have no doubt that the quarterback problems of the past several years will soon be a distant memory for Vol fans.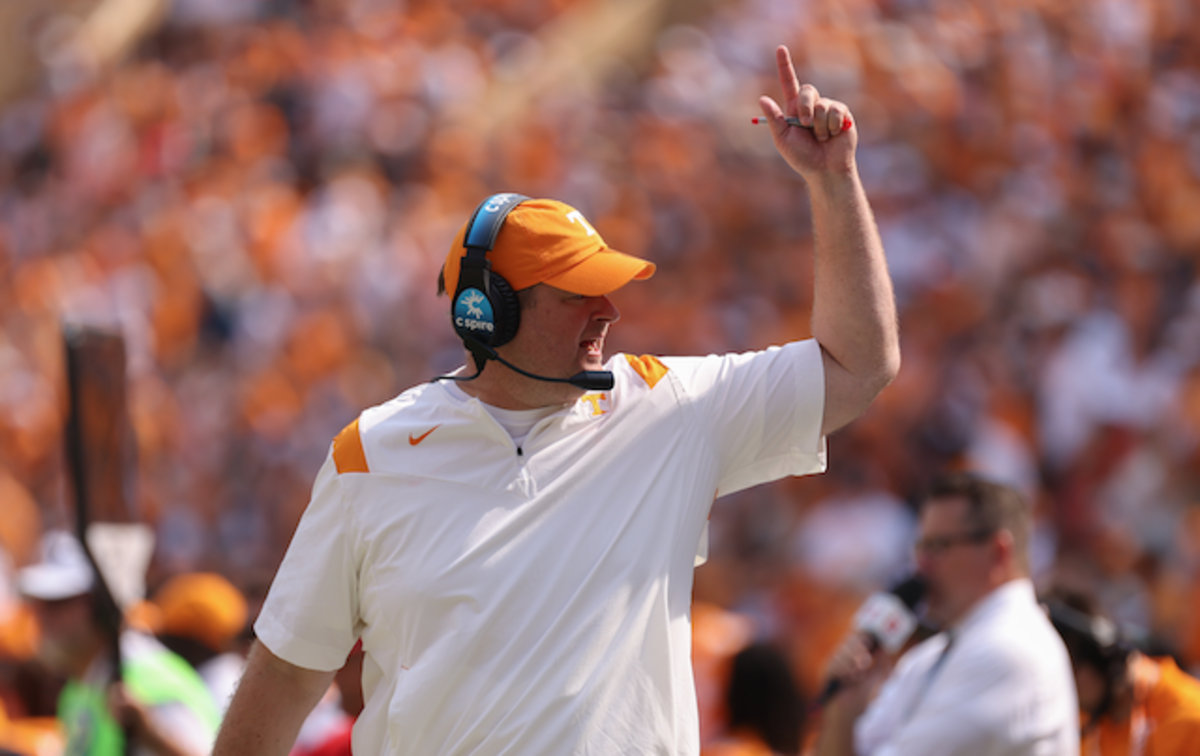 This was never going to be an overnight fix. Tennessee is going to lose some close games that are winnable. There are still painful losses on the horizon.
But this team is on the right track.
And yeah, that's something we said with Butch Jones and Jeremy Pruitt, which obviously proved to not be true.
Maybe this turns out the same way. No one knows. For now, though, it looks like it's moving in the right direction.
And honestly, Tennessee fans need some hope. They have to hope Heupel is the guy until he proves to be or proves not to be.
Featured image via Brianna Paciorka/News Sentinel via Imagn Content Services/Randy Sartin/USA TODAY