The Tennessee Vols have a bit of a quarterback dilemma.
But it doesn't involve sophomore quarterback Harrison Bailey.
Tennessee head coach Josh Heupel has to decide moving forward if he wants to go with Joe Milton (if healthy) or Hendon Hooker.
Milton has more upside, while Hooker has a bit more touch on his deep balls. Neither quarterback looks like an All-SEC player, but they both appear to be well ahead of Bailey on the depth chart.
Hooker started on Saturday against Tennessee Tech, due to Milton being unavailable with an injury.
Bailey operated as the backup quarterback and saw some garbage time action at the end of the 56-0 win.
It seems obvious that Heupel isn't "Team Bailey". Milton and Hooker have eligibility remaining after this season, and 2022 four-star Vol commit Tayven Jackson will be the first high school quarterback that Heupel has recruited to Tennessee.
That doesn't bode well for Bailey's opportunities in this offense, which is why it wouldn't be surprising to see him hit the transfer portal after the 2021 season.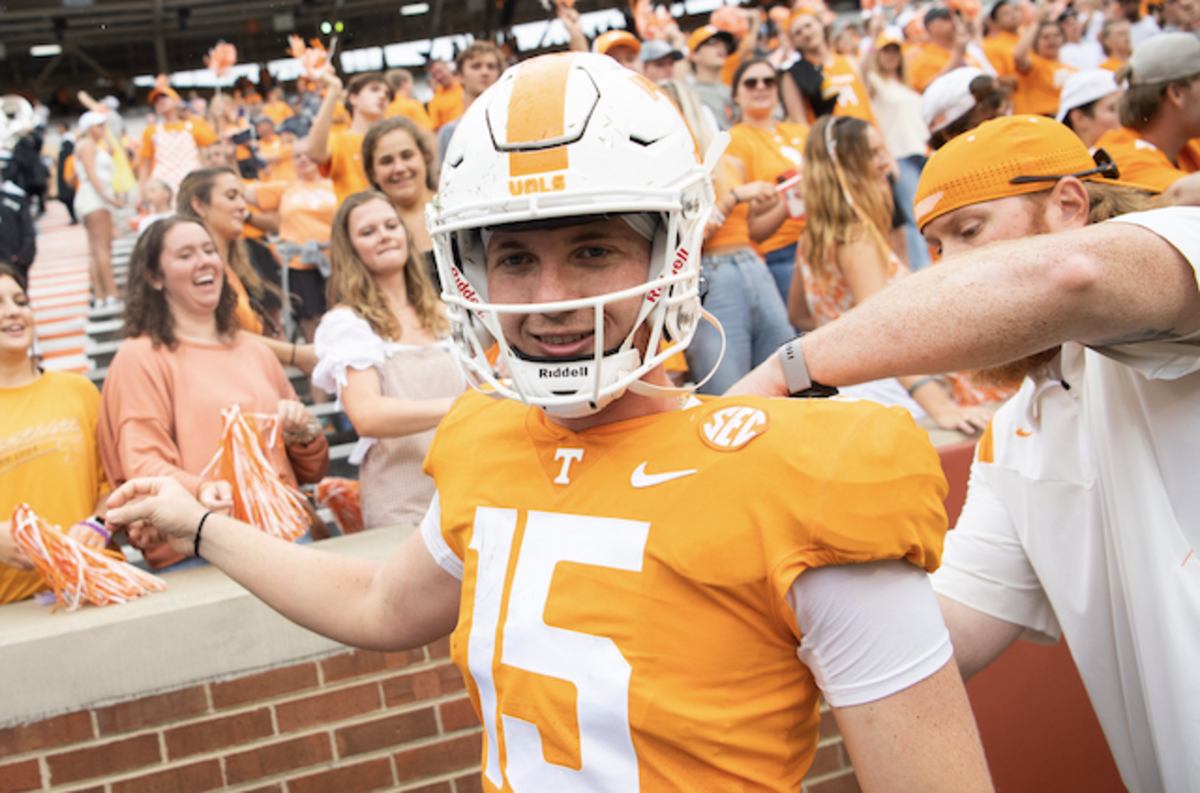 If Bailey decides to leave, the Florida Gators could be an option for the Georgia native.
Florida was Bailey's "dream school" growing up, perhaps because his mom is a massive Gators fan.
"My mom is a big Florida fan and she wants to see a game at night at home so we will probably take a visit there," said Bailey during the recruiting process in 2017 (via Dawg Nation).
Another program to watch if Bailey decides to transfer would be Michigan. Bailey committed to the Vols over the Wolverines in 2019.
For whatever reason, Bailey just doesn't seem to be a good fit in Heupel's offense. That doesn't mean he'll find success elsewhere, but it's certainly understandable why Bailey would want a fresh start with a head coach like Dan Mullen or Jim Harbaugh.
Featured image via Caitie McMekin/News Sentinel via Imagn Content Services/Brianna Paciorka/News Sentinel via Imagn Content Services