The Tennessee Vols' offense has looked much improved in Josh Heupel's first season leading the program.
UT is averaging 42.7 points per game over the first three games of the 2021 season.
But despite the improved offensive numbers, the Volunteers' offense hasn't really hit on all cylinders yet this season.
That's mostly due to struggles in the vertical passing game.
Michigan transfer quarterback Joe Milton, who started the first two games of the season for Tennessee, has struggled with overthrows on deep routes.
Heupel's scheme has worked nearly to perfection so far. UT wide receivers are often running open down the field. The execution on those deep passes, however, has been less than ideal.
Virginia Tech transfer Hendon Hooker, who started this past week against Tennessee Tech in place of an injured Milton, appears to have more "touch" on his deep balls, but the accuracy still isn't where the Vols need it to be for the offense to perform at an elite level.
The overthrows are certainly concerning. Is it a fixable issue? Or is this something that's going to plague Tennessee's offense all season?
It's impossible to know for sure. But Heupel is confident that it's an issue that can be corrected. And he feels that way because he's seen this issue before. And he's seen the issue corrected.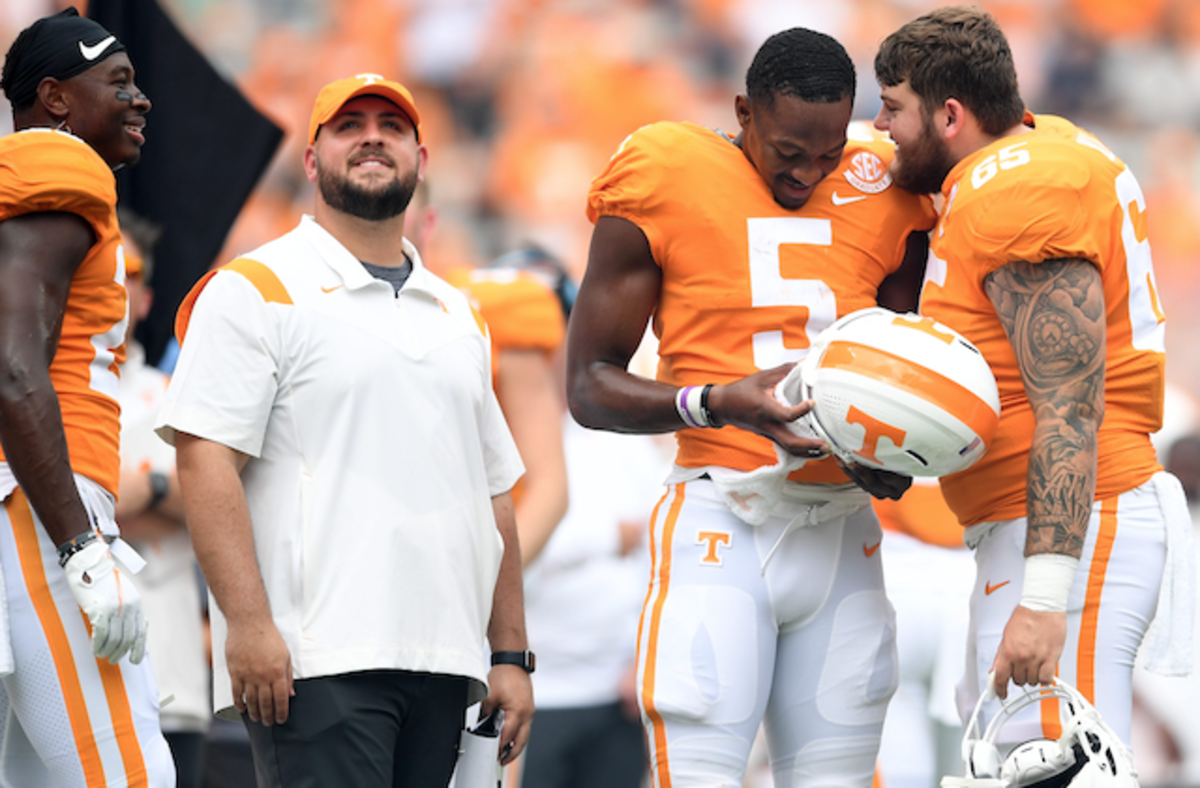 Heupel was asked by a reporter on Monday if he's seen a quarterback struggle with deep throws and then improve over the course of a season.
The UT head coach said he's "absolutely seen that transpire".
I think that's the most encouraging thing Heupel has said all season. It should give fans some confidence that Tennessee's passing game — whether it's Milton or Hooker under center — will improve as the season moves along.
Heupel has worked with a litany of quarterbacks. He's seen all kinds of quarterback issues before. If Heupel can't fix the problem, it's probably not fixable (at least when it comes to quarterbacks).
The good news here is that Tennessee is connecting on the deep ball in practice, according to UT defensive back Alontae Taylor.
#Vols DB Alontae Taylor said that Tennessee's offense has been hitting the deep ball in practice.

— Ben McKee (@benmckee14) September 20, 2021
Eventually, those practice reps should translate to success during games. And if not, Heupel will continue searching for a quarterback who can make those throws.
Featured image via Caitie McMekin/News Sentinel via Imagn Content Services