Tennessee Vols head coach Josh Heupel made a comment on Wednesday night during his weekly appearance on "Vol Calls" that perfectly illustrates the biggest difference between Heupel and former UT head coach Jeremy Pruitt.
Pruitt failed as the head coach at Tennessee for a myriad of reasons. But probably the biggest reason he failed is because he didn't know how to treat people.
There's no doubt that Pruitt knows the X's and O's of football. He's a smart guy schematically. But being a successful head coach requires much more than X's and O's knowledge. It requires a coach who knows how to manage a large staff of assistant coaches and support staff.
Temper tantrums and irrational decisions typically aren't received well by employees, which leads to a toxic environment. That's exactly what happened at Tennessee under Pruitt the last couple of years.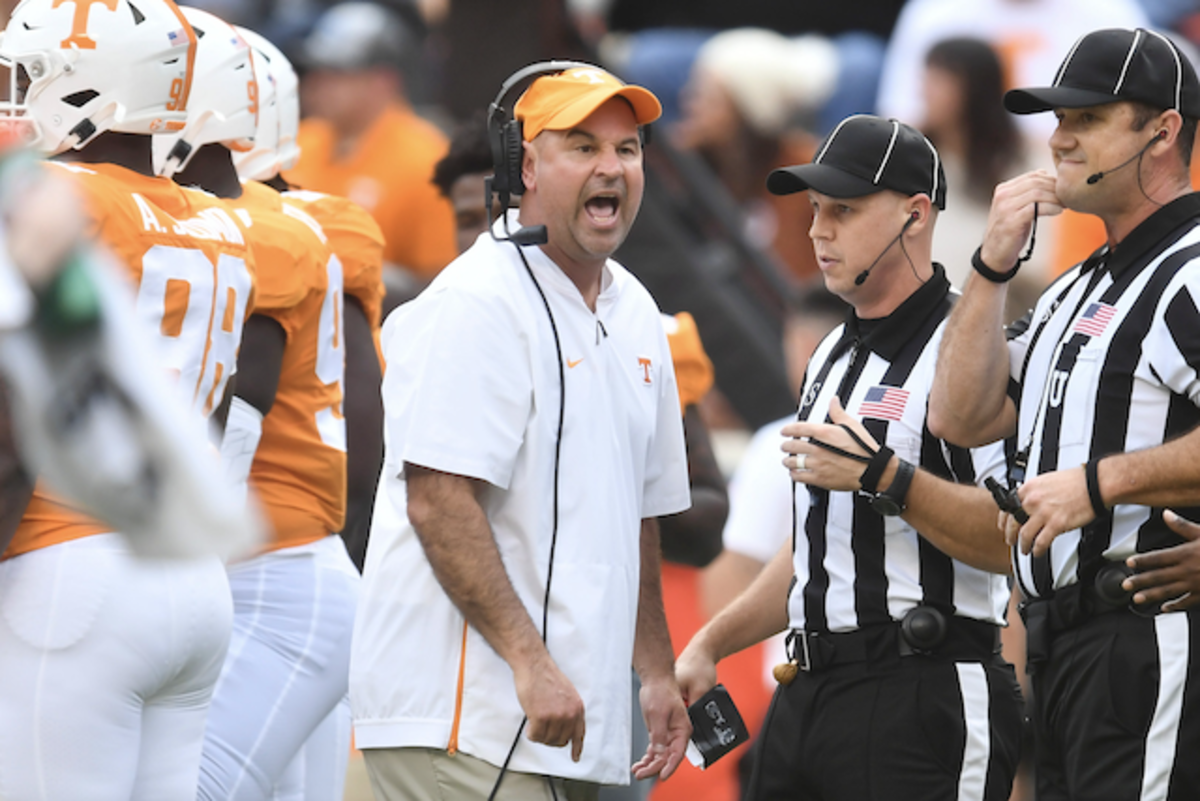 Fortunately for the Vols, Heupel understands that treating people the right way is a major part of his job as the head coach at Tennessee.
"As much as anything, the position that I'm in, I think you just learn how to sit back, not act out of emotion, act from a place of passion," explained Heupel on Wednesday night. "You understand that every interaction has a ripple effect inside your program. So you're very conscious of your interactions. That's how you communicate to your team, to your staff, to dining facility people inside of your building. You're just very aware of those things."
Heupel is extremely self-aware. He knows the little things add up to big things. He understands that being a dictator-like coach isn't an effective way to lead a football program.
After the disastrous Pruitt era, Heupel's approach to leading a program has to be refreshing for fans.
Featured image via USA TODAY Sports/Saul Young/News Sentinel, Knoxville News Sentinel via Imagn Content Services