The Tennessee Vols suffered the first loss of the Josh Heupel era on Saturday, falling to Pittsburgh 41-34 in Knoxville.
Tennessee was forced to go to backup quarterback Hendon Hooker in the first half after Joe Milton suffered an injury.
Hooker was far from perfect — he fumbled and threw an ill-advised interception — but he ran the offense efficiently, completing 15-of-21 passes for 188 yards and two touchdowns (compared to Joe Milton's 7-of-12 for 50 yards).
So who starts for the Vols moving forward?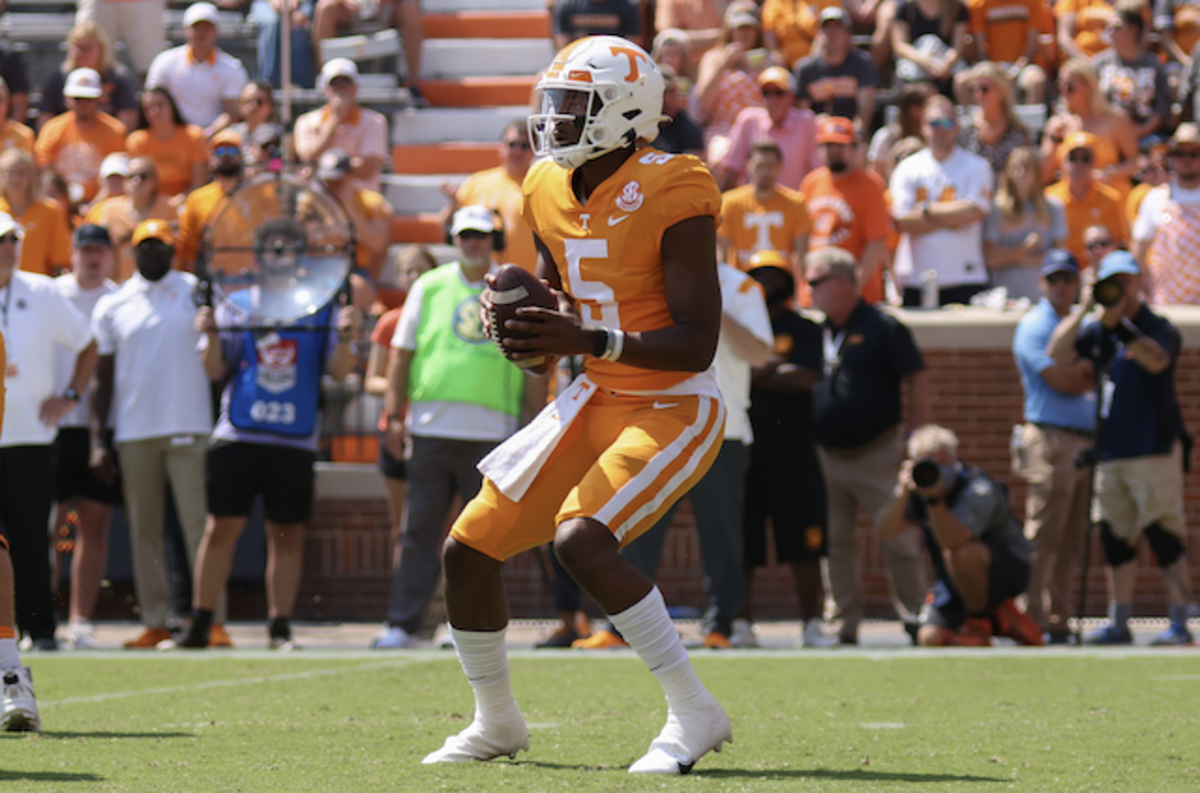 Heupel addressed that question after the loss on Saturday. And he suggested that it will be an open competition on a week-by-week basis.
"We're going to go back and watch the tape and evaluate everybody," said Heupel when asked about the possibility of Hooker starting next week. "We'll evaluate the quarterback position as well. Evaluate everybody and how they played. Some of that may mean more opportunities for other guys."
"It's game-by-game evaluations," added Heupel. "It's true for everybody. We're on this 12-game journey. That's all we get guaranteed, right? You take it one week at a time."
Tennessee will host Tennesee Tech next Saturday before traveling to Gainesville the following week to take on the Florida Gators.
Heupel would be wise to treat the Tennessee Tech matchup like a scrimmage.
Tennessee has an opportunity to play all three quarterbacks against Tennessee Tech
The Vols need to play all three quarterbacks against Tennessee Tech.
We know what Milton can do (best physical attributes, but lacks accuracy, touch, and decision making). And we know what Hooker can do (more accurate than Milton, but could be more of a liability with turnovers).
It's time to see what Harrison Bailey, a former five-star recruit, can do in this offense.
I'm not suggesting that Bailey is the best option to lead the team moving forward. I have no idea.
But I'd at least like to find out.
It sounded like Bailey and Hooker were viewed as being very close on the depth chart by Heupel and his staff before the start of the season (they were listed as co-backups). It's not like Bailey is the third-string quarterback by a wide margin.
If Hooker ran the offense better than Milton — who was perceived by the staff to be the best option based on practice — then it's certainly possible that Bailey could run the offense better, too.
Remember, Josh Dobbs was the third-string quarterback in 2013 and 2014 under Butch Jones and he ended up being the best option on the roster.
Heupel should start Bailey against Tennessee Tech — just to see what he can do (since there's plenty of game film now on Milton and Hooker). Then he should get the other quarterbacks into the game as well (assuming Milton is healthy), that way he can compare game film on all three quarterbacks against the same opponent.
The Vols need to have a clear offensive leader heading into the Florida game. Finding that guy should be the main objective of the Tennessee Tech game.
Featured image via Caitie McMekin/News Sentinel via Imagn Content Services/Randy Sartin-USA TODAY Sports