The Tennessee Vols have lost two games in a row, yet I feel better about the future of UT football than I did before those two games.
Tennessee fell to Alabama 52-24 on Saturday night in Tuscaloosa.
The final score was deceiving. For three and a half quarters, the Volunteers went toe to toe with Alabama in a way we haven't seen in 15 years.
When Alabama punched, Tennessee punched back. The Vols' defense played extremely well (outside of not containing Crimson Tide quarterback Bryce Young, who did plenty of damage with his legs). It was a one-score game at one point in the fourth quarter.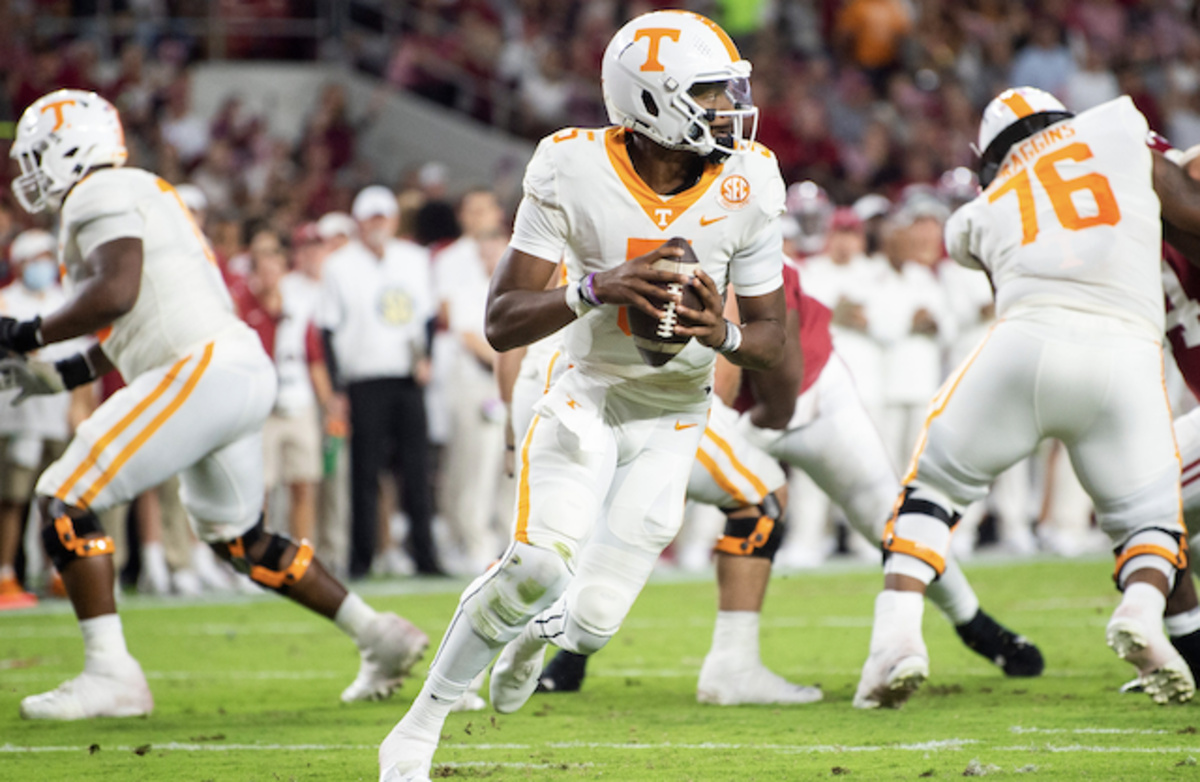 Nick Saban didn't have it easy on Saturday night. The Vols made him sweat. And that's not something I was expecting to happen in year one of the Josh Heupel era.
This Tennessee team really had no business competing with Alabama.
The Vols' roster is absurdly thin right now. Injuries, a lack of a full roster of scholarship players, and eight straight weeks of playing without a bye week. That's a lot for any team to overcome — it's even tougher to overcome on the road against Alabama.
But despite those obstacles, we saw a Vol team on Saturday night that played with incredible effort and fight. They just simply ran out of gas in the fourth quarter.
Heupel isn't perfect as a head coach — he made plenty of questionable third-down play calls against Alabama.
But what he has done with this team over the nine months since he arrived in Knoxville has been incredible.
Tennessee hadn't scored more than 21 points in a game against Alabama since 2003 entering 2021. Heupel scored 24 in year one.
When Heupel was hired at UT earlier this year, it was considered a "fine hire" by media outlets due to the terrible situation that previous head coach Jeremy Pruitt left at Tennessee.
Heupel has managed to take a program that was at rock bottom and make it respectable.
The Vols have a lot of work to do. And the road ahead will have a lot of speedbumps.
But I think it's clear after eight games that Heupel is the best coach the Vols have had since Phillip Fulmer roamed the sidelines on Rocky Top.
Featured image via Brianna Paciorka/News Sentinel / USA TODAY NETWORK/