The Tennessee Vols finished with the No. 7 scoring offense in the country in 2021, averaging 39.3 points per game.
Tennessee also set a program record for most points in a season with 511 points scored in 13 games.
Not bad for Josh Heupel's first season leading the program, huh?
The Vols, however, still believe they have a lot of room to improve.
And offensive coordinator Alex Golesh pointed out a specific area on Sunday evening where Tennessee needs to better offensively in 2022.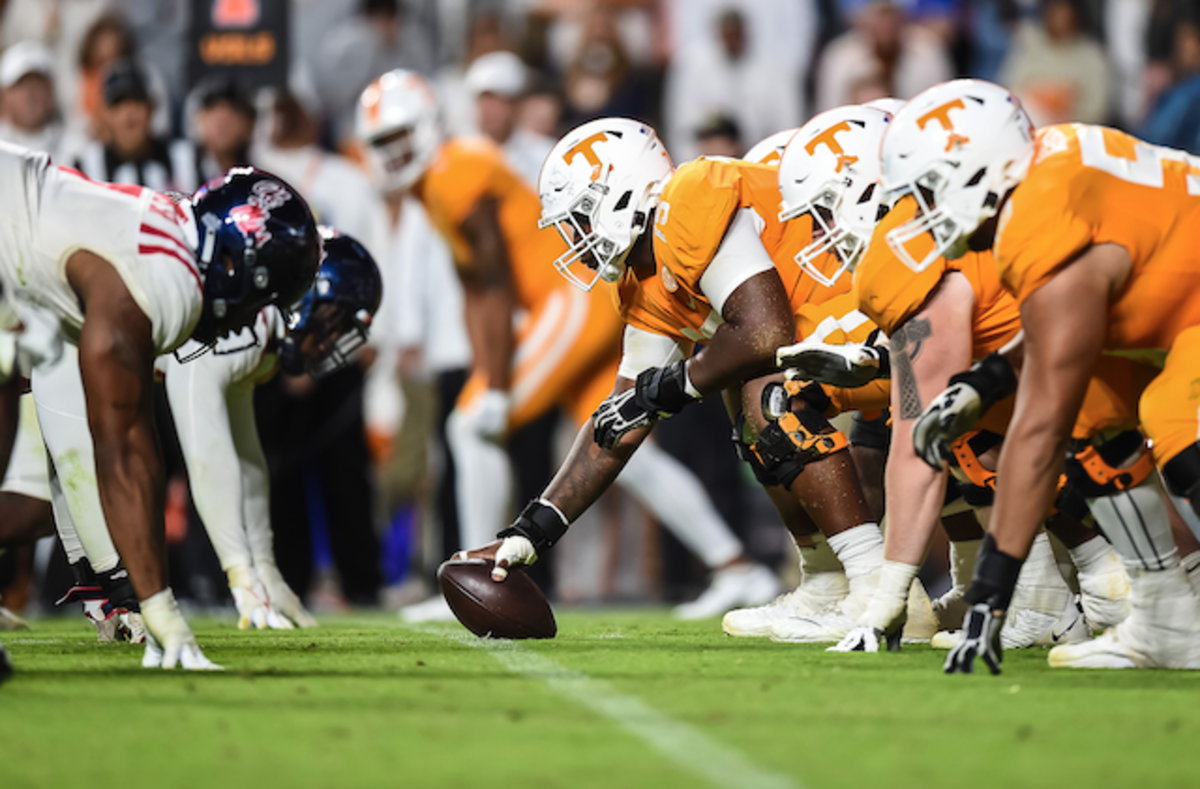 Golesh wants the Vols to be better at situational football in 2022.
That sounds like a cliché answer, but Golesh has specific situations in mind.
"We've got to become a way better offense understanding situational football," said Golesh during an appearance on The Nation. "Understanding what it takes to convert, understanding when we have four downs instead of three."
"At the end of the day, the explosive plays are what gets everybody excited. But converting third downs, instead of taking field goals, getting touchdowns is really what's exciting. Those are the margins where we have to continue to get better."
There were times this season when the Vols were in four-down territory and the third-down play calls/on-field decisions left a lot to be desired.
If you know on third-and-10 that you're going for it on fourth down, then the offense doesn't need to get all 10 yards in one play. Get at least five or six yards on third down and make the fourth down more manageable.
When Tennessee played Ole Miss in October, I thought the Rebels did a better job of setting up fourth-down plays. Ole Miss was two-for-three on fourth down conversions against the Vols. On both conversions, the Rebels picked up positive yards on third down to set up an easier fourth-down situation. That was one of the reasons Ole Miss came out on top in that game (yes, the poor officiating helped the Rebels, too).
It's certainly encouraging that Golesh recognizes areas where the Vols need to improve. Picking up a few yards on a third-down near the middle of the field may not seem like a big deal, but it could be the difference in a key fourth-down conversion or a turnover on downs in a big moment.
Tennessee's offensive staff, in general, is going to work hard this offseason to improve in every facet.
"We gotta evolve and continue to change," said Golesh. "And now we've gone through the year seeing what SEC defenses look like, what SEC defenses play us like."
The Vols aren't married to a certain style of offense under Heupel. They're married to scoring points. Whatever works is what they'll go with.
"We want to be the best versions of ourselves and whatever that looks like, it looks like," explained Golesh.
For now, that means going up-tempo and putting pressure on the defense. If that eventually fails to work, then Tennessee will go with another approach.
This is a team that will always be evolving as long as Heupel is at the helm.
Featured image via YouTube/Tennessee Athletics/Bryan Lynn-USA TODAY Sports