#3 – Amani Hooker, $2.7 million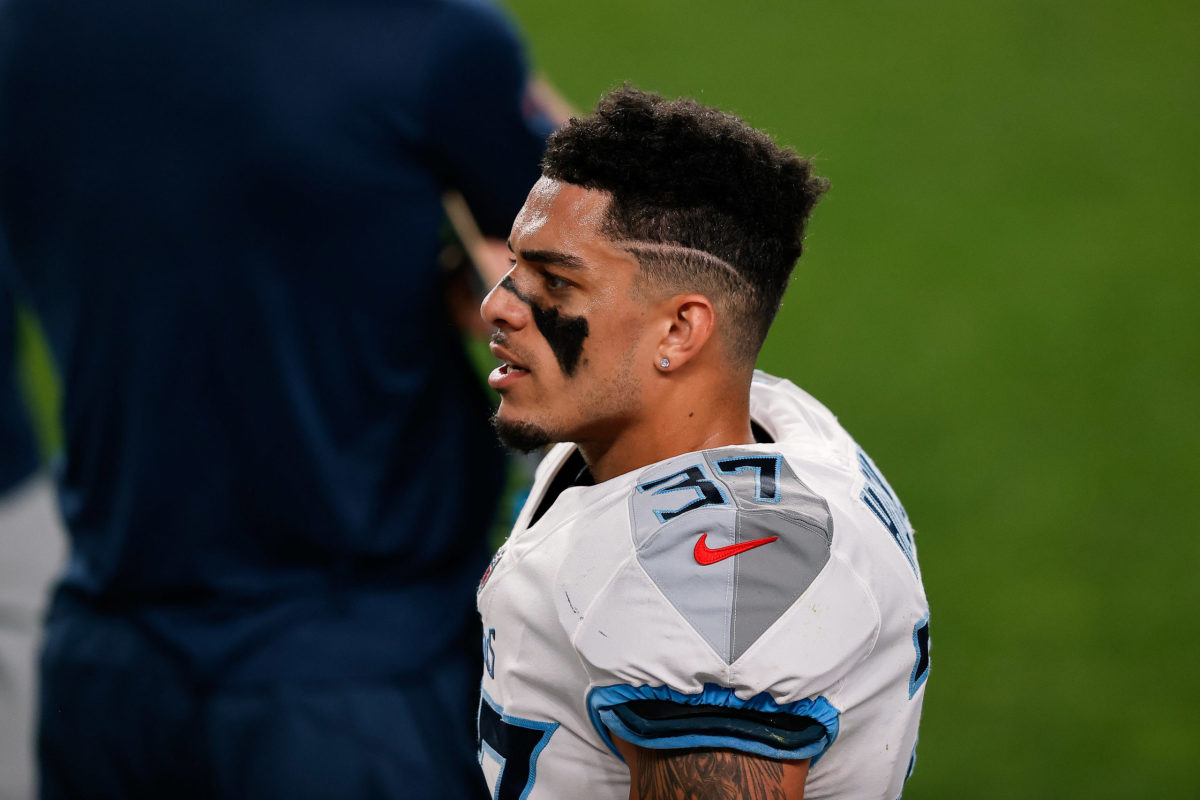 Tennessee Titans safety Amani Hooker has been receiving a lot of buzz throughout the offseason for his continued development and new role within the Titans defense. 
Since entering the league as a 4th round pick in 2019, Hooker has done nothing but improve, finally making the jump in 2021 to full-time starter, where he shined. 
Here is Amani Hooker being an elite, game-changing safety on back-to-back plays pic.twitter.com/LfH02pwzmC

— No Flags Film (@NoFlagsFilm) January 26, 2022
There's no longer any doubt that Amani Hooker is an impact player for the Titans defense, and even a game changer at times. This year, he may even be a leader too, and it's time for him to get paid like one. 
Hooker is entering the final year of his contract with the Titans, and he's still yet to receive his first big free agency pay day. He will be owed about $2.7 million against the cap this season. 
Former Texans safety Justin Reid, a very comparable player to Hooker in both skillset and production hit the free market this past offseason, and landed a three-year, 31.5 million contract with the Kansas City Chiefs. 
Hooker is a strong extension candidate well deserving of a raise should the Titans elect to jump the market and keep him long-term. 
 

#2 – Nick

Westbrook-

Ih

hine

, $895,000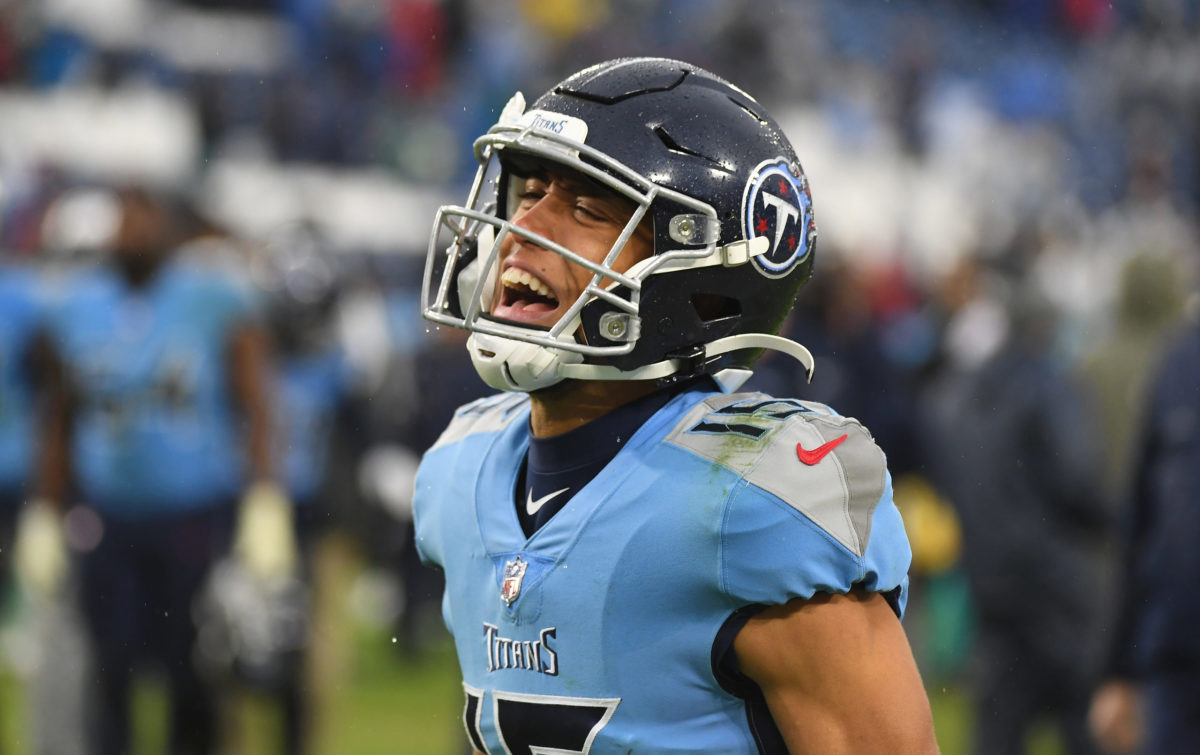 Wide receiver Nick Westbrook-Ikhine has undoubtedly been playing well above his pay grade since he joined the Titans. 
NWI joined the team as an UDFA in 2020 and broke out as a real contributor to the offense in 2021 with 476 yards and four touchdowns. He was also second on the team in targets from Ryan Tannehill with 57.  
That number trailed only AJ Brown and makes him the highest targeted returner on the roster. 
#ColtsHateWeek brought to you by Nick Westbrook-Ikhine's funky chicken pic.twitter.com/O2G1TnaE0h

— Titan Up 🅿️odcast (@TitanUpPod) October 28, 2021
Westbrook-Ikhine can really ball, and his 2021 season encompassed everything from his very first touchdown grab to clutch catches in traffic that would have you thinking he was a 10-year veteran.  
With the uncertainty of Treylon Burks' status and Robert Woods' ACL recovery, it's probably a safe bet that NWI is in for another season of opportunity and targets. His workload may even increase from last year now that he's developed some rapport with Ryan Tannehill. 
He's team-friendly, only making $895,000, but is a restricted free agent next offseason. He's the perfect guy to give a nice raise to if the Titans want to get ahead what could be another great season. 
The Titans could use a little security at WR for once, even if it's just in the WR3 spot. NWI is the guy for that job. 
#1 – Jeffrey Simmons, $4 million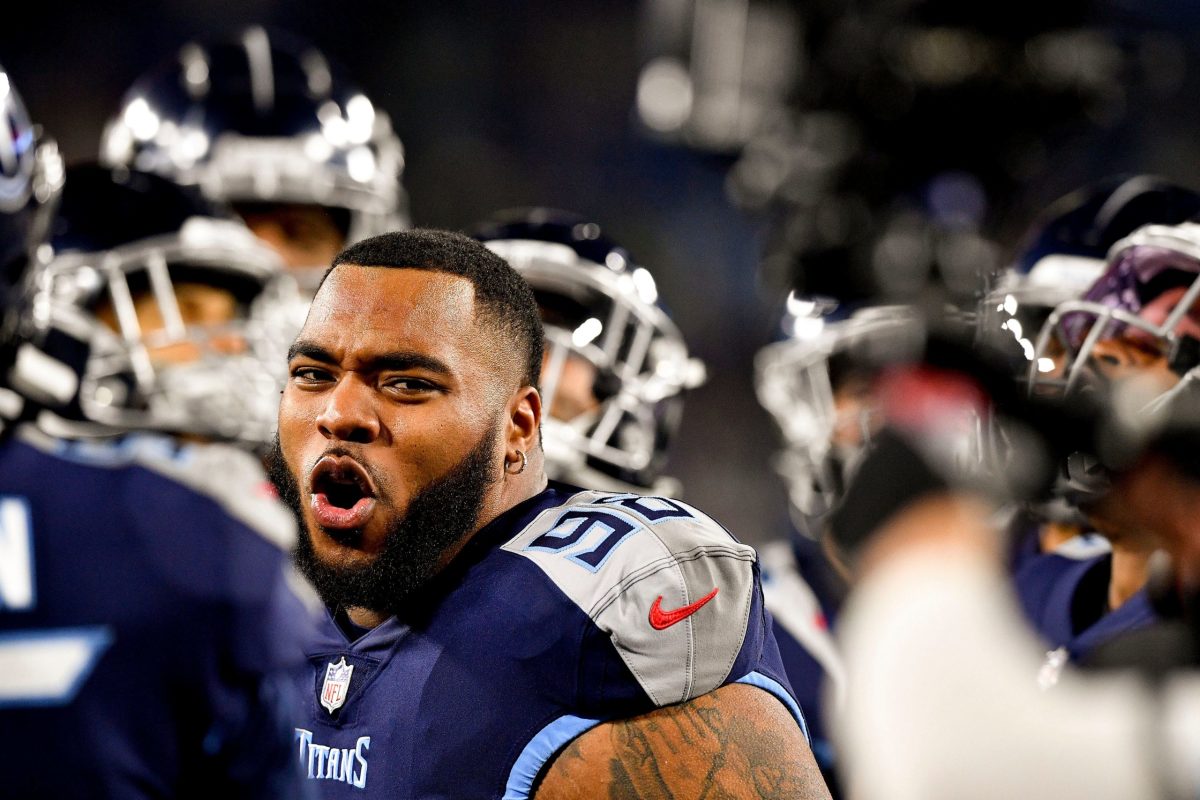 Given all the conversation regarding Simmons' contract recently, I think it's safe to say most people believe he's worth more than the $4 million he will be paid by the Titans this season. 
Sure, his fifth-year option being picked up will pay him 10.75 Mil next year, but even that may be under value for one of the best defensive linemen in all of football. 
While Simmons claims his focus is not on his contract, his lack of participation in mandatory minicamp, and his recent move to a new agent may suggest otherwise. 
Who can really blame him, though? 
Simmons is one of the best DL in the entire league, and was selected to the Pro Bowl, and second team All-Pro in 2021 after a monster season. He posted 8.5 sacks last year and led the Titans with in approximate value at 14. 
There's an easy case to be made that he's the best defensive player on the team. 
#Titans DT Jeffery Simmons now leads all interior defenders with 7.5 sacks! pic.twitter.com/2H4MyluivG

— Wes on Broadway (@TitansDraftTape) November 14, 2021
Keeping Simmons around long term will go a long way toward the Titans extending their championship window. As we saw throughout the second half of the season in 2021, the current defense (specifically the front seven) is elite.  
I think Simmons value is probably in the same ballpark as Washington Commanders DT Jonathan Allen, who signed a four-year, $72 million deal to return back to DC this offseason. That figure should be close to getting a deal done, and would be in the best interest of both parties. 
It's time to pay Simmons like the All-Pro he is, get him back on the field, and get as many years as possible out of this electric core on the Titans defense. 
Image via Steve Roberts-USA TODAY Sports